Console versions confirmed:
As some of you might have heard, we reached 5.000 pre-orders on Wednesday and as a result we could finally confirm next generation console versions (PS4 and XBox One) for 2017. Many of you have asked us about the PS3 and XBox 360 versions. Unfortunately, we have been forced to put aside these platforms for two main reasons. Adapting such a demanding game like BMX The Game to eleven years old consoles is technically very complex and requires many economic resources that we do not currently have.
Content for beta backers:
We keep working hard on the beta, which will soon be available exclusively for backers. What will this new previous version to Steam Early Access contain? The goal of this beta is to test new physics and new mechanics we have been recently working on. Remember that your feedback will be a key factor. In addition to the above, the new version will come with a new menu, new user interface and a mini-game to test local multiplayer. The available riding area will also be expanded: for those of you who know Barcelona, you will be able to ride on places like Plaza Universitat, Plaza Catalunya and the MACBA.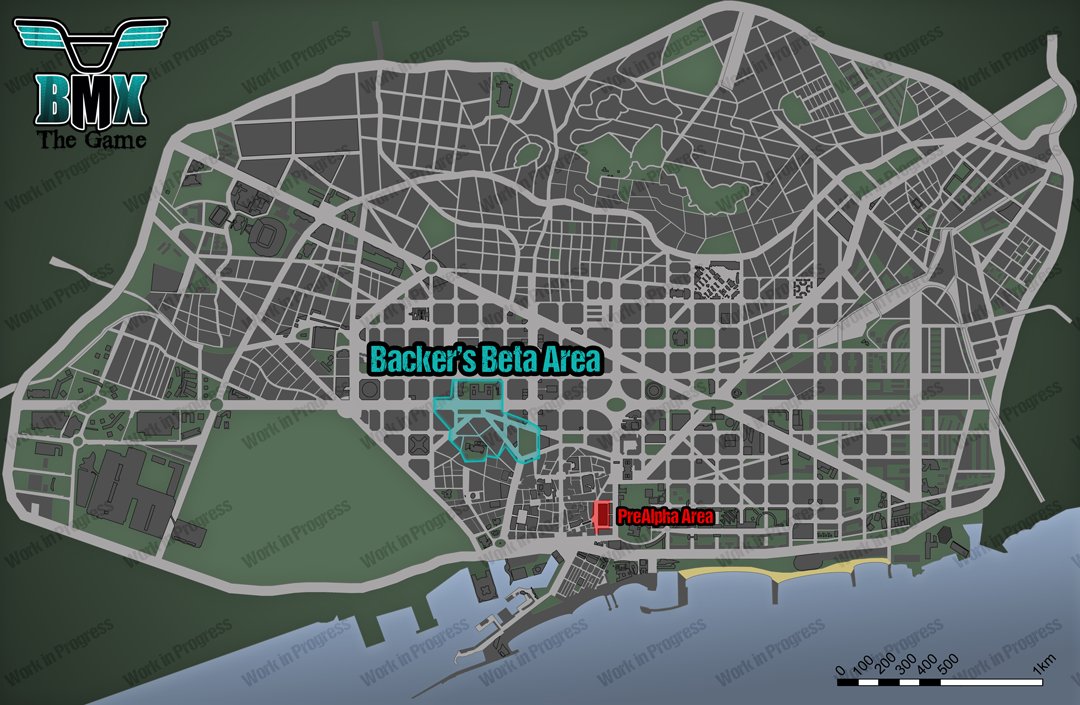 Opening Physics Tunning Tool:
Finally, and listening to your comments, we have decided that the tool presented last week by the name of Physics Tunning Tool will be open to all backers until the game comes out in Early Access. We are very interested to have many tests so your participation will be essential.
That's all for now. Let your impressions and comments below! Happy weekend!