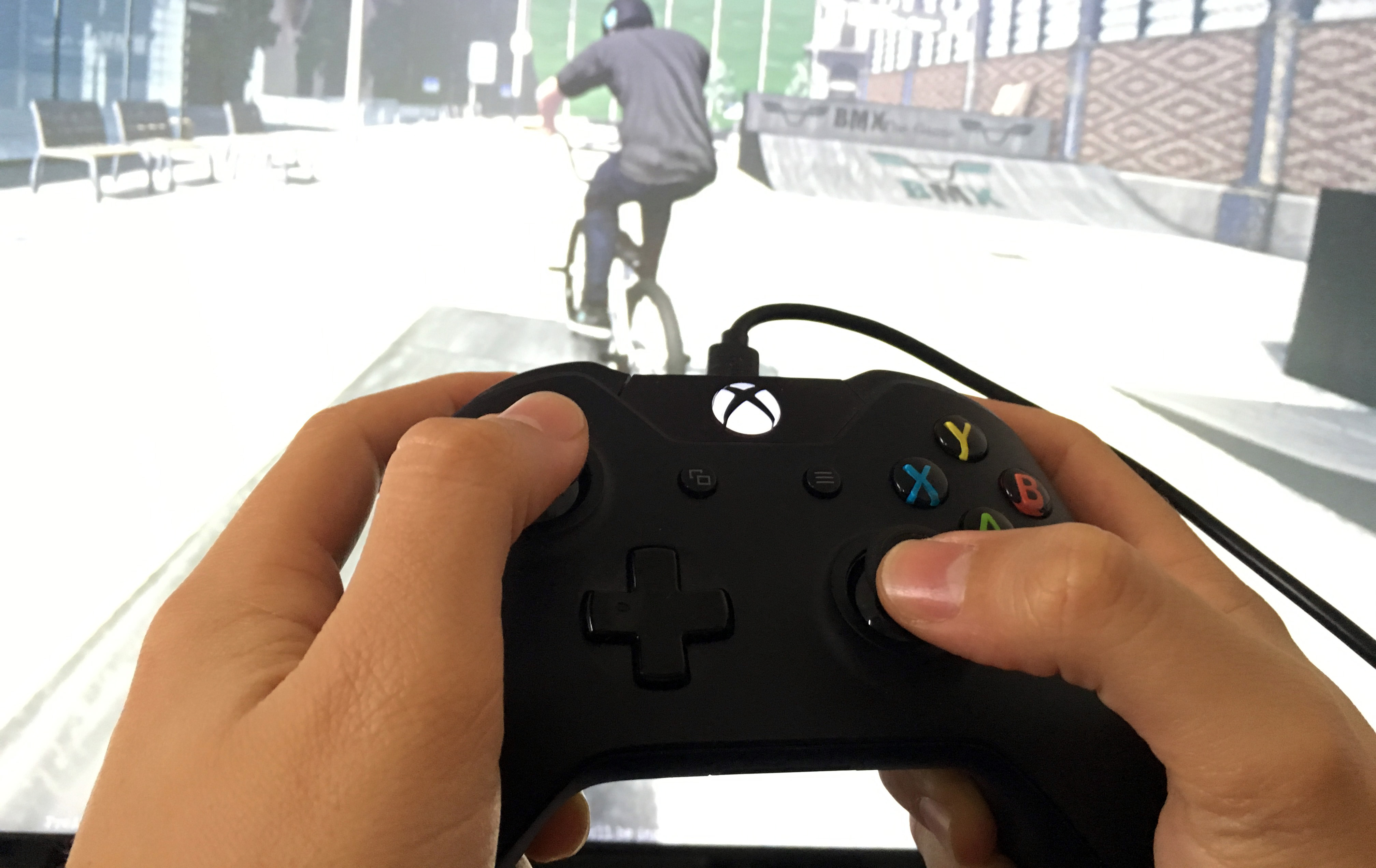 Hello, guys! We're back one more week to let you know the latest BMX The Game development news produced here at Barspin Studios. This week we will talk about the new trick system and a new multiplayer game mode we're working on.
New Trick system:
On the new version, the trick system has completely changed. We have been working hard on lag issues that we previously had as well as on the gesture mapping. While adding more and more tricks to the system, we realized that we needed to re-desing the entire trick map in order to: 1) be able to cover all our planned tricks and 2) to help the system detect them correctly. With this new design, the gestures are more intuitive and easier to combine with each other. We have also improved the trick response, which is now is immediate. All these things have improved the gameplay a lot. Finally, it's important to note that a tutorial with all the tricks will be available in the final version of the game.

New Game mode: Add Game

While last week we spoke about Game of Bike, today we're going to talk about Add Game.

Add Game is a multiplayer turn-based game with a minimum of 2 players. The first player chooses the area in which the competition will take place and he/she starts by performing a trick. The next player's goal consists on performing the same chain and trick but adding a new trick to the chain, and so on. Every opponent adds a new trick to the previous one until the chain gets more complicated and there is only one player left. There's only one winner in this mode.