I'm pleased to announce that Last Train to Timbuktu is now available for Windows! You can buy it for $3 through the end of March. If you haven't been following the game, it's a puzzle game about building train tracks to connect stations. Learn more here.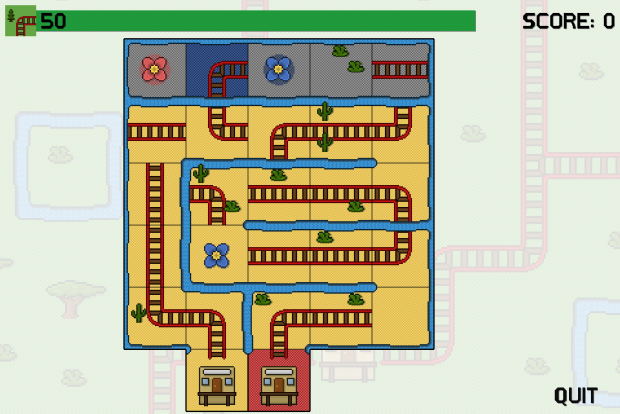 Many thanks to my family and friends who tried the game out as it was in development. Your comments and suggestions were really helpful for me, and led to concrete improvements in the game that otherwise wouldn't have happened. I really appreciate it!
So, the first of the litter is leaving the den, so to speak. As I mentioned before, I've started working on the Mac version. I expect it won't take too long to complete and package up - I'll make another post once I figure out when it will be available. After that, I'll turn to mobile platforms, which I'm really excited about. They will unfortunately take a bit more time, though.
I'm still on the fence about making a Linux version. So if you are interested in a Linux version of Last Train to Timbuktu, please let me know!
But before all that, I think I'm taking this weekend off. As long as nothing goes horribly wrong. :)