Last Knight will be on the Eurogamer Expo as a part of the "Indie Games Arcade"! It will be playable for the first time!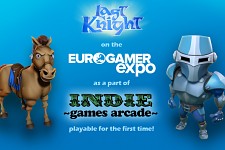 Eurogamer expo is located in London and will start next week. Indie Games Arcade is curated by Eurogamer and Rock, Paper, Shotgun. A wide range of cool indie games have been selected for this years IGA. Here is the full lineup: Eurogamer.net
Last Knight will be playable on PCs. Its not yet clear yet if gamepads are connected but keyboard and mouse controls will work well too. Most of the game will be already playable but it is normal with beta builds that you can encounter bugs as well as glitches. Even though most of the game is playable there is still quite a lot of work left to do, especially the polishing will take time.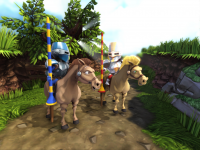 The Master Knight will tell you everything about the controls in the tutorial Level and he leads the way while you do some tests.
If you are one of the lucky ones that got a ticket for the expo look out for Last Knight at the Indie Games Arcade section. I can't be there myself but I would love to hear your feedback here.