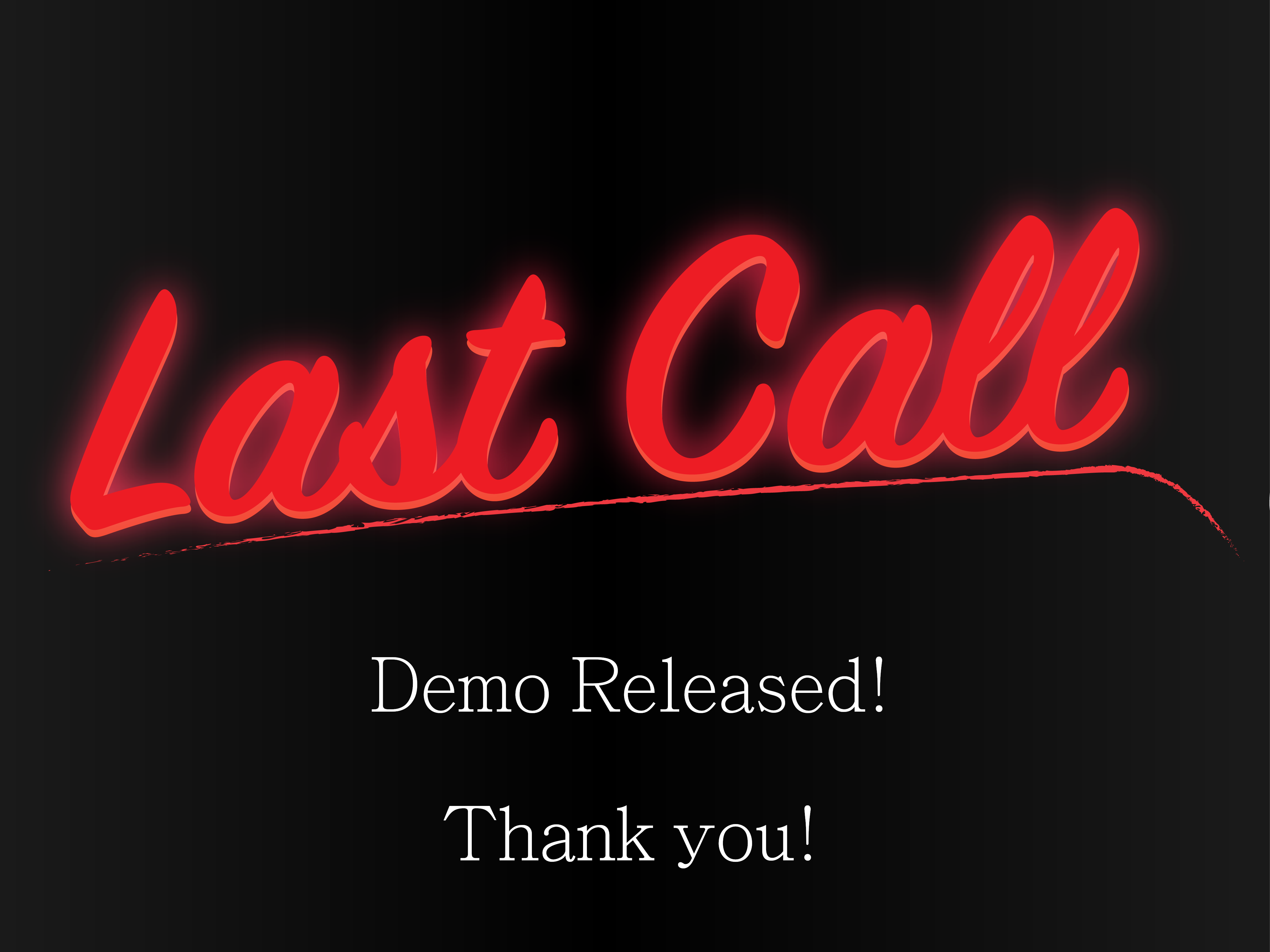 A week ago, along with new screens and art, I mentioned that the First Look Demo was nearing completion.
Today, I'm proud to say that Kerry and I have reached our first milestone: the release. As of this morning, the First Look Demo of Last Call is officially released for both Windows and macOS platforms. A summer release across two platforms, just as we intended.
I'm going to be honest: it wasn't the easiest road. Always finding small problems that needed fixing, making sure puzzles weren't too easy or too complicated, checking every script to make sure it didn't conflict with something else, cutting and adding rooms, and the risk of burnout for a two-person team.
But we did it: what we've released is just what we hoped to present for our Demo, if not better than we initially hoped. Now, we can't wait to hear your feedback.
Once you've played the Demo, make sure to leave feedback in the comments section on the main page. We can't wait to move ahead with the full game, but we want to do it knowing how we can make it as polished as we can.
Thank you once again, and enjoy your First Look at Last Call.
-Ico