DESIGN
Due to us shifting gears and putting more focus in the design aspects of the game and concentrating more on organizing our work, there isn't really much to share this week, but that should change as we continue to set our minds straight.

In an attempt to organize our workflow even further, Zane has began working on dozens of pages worth of design documents alone this week. This is incredibly essential to the project as it will enable us to work more proficiently.

ELEVATIONS
Spicing up the look of the maps with style, elevations are now completed on this scene. Programming work will be done onto it this week. Overall, I love the positive impact this has had on this map.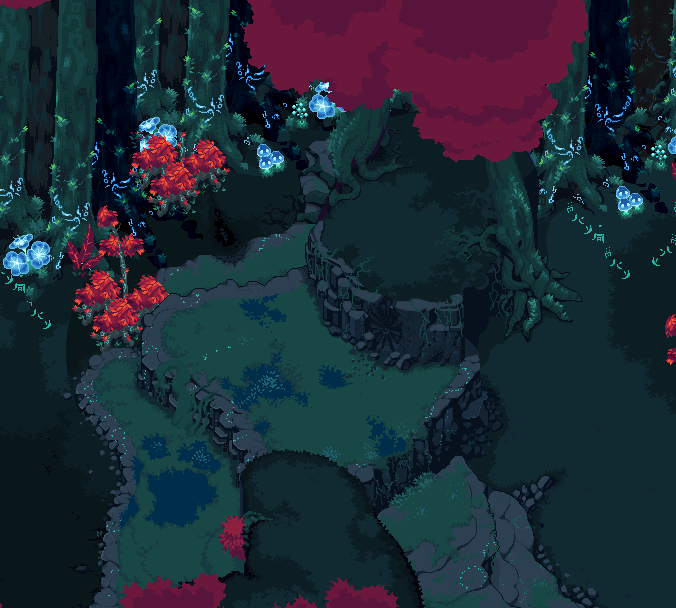 FIREBALL

The fireball explodes upon impact knocking enemies back, sending 3 smaller spread fireballs that leave flames on the ground which apply a burn status debuff on touch.

This week I spent some time optimizing how particles are handled in the game's engine and after 2 strenuous days of constant debugging I was able to get the CPU usage of the particles down as much as I possibly could. Check out this gif showcasing the many particles in action!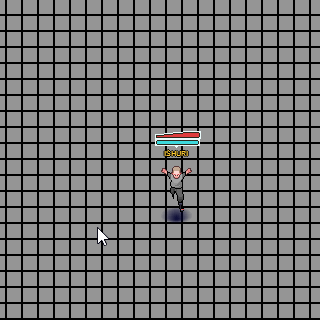 (this is an old gif before the technique underwent polishing)

Now we won't need to be shy with how wild techniques can be! And we can rest easy knowing players will be able to shoot this much fire power!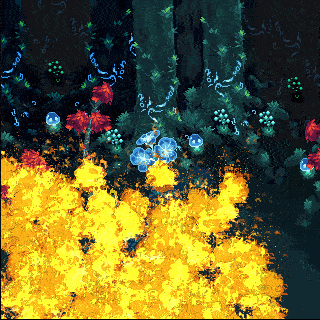 NEW CHARACTERS
I would like to end this devlog off by introducing two new character portraits made by SulLight. More will be revealed about these two later on, but have a look!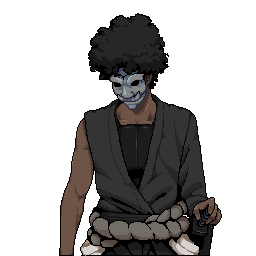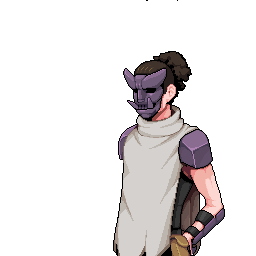 I look forward to sharing what we'll have in store for you guys next week! Don't forget to to share your feedback + ideas, we love hearing them!