Konrad the Kitten, the first Virtual Reality cat tamagotchi, gets a new Update.
Patch 1.4 "Get Spooky" adds some Halloween themed things to the game that create a spooky atmosphere. Additionally, the patch updates the Engine Version from Unity 5.6 to Unity 2018. This is a big leap and makes the game ready for future patches.
The new Halloween event will now happen every year in the last 2 weeks of October. The Warpzone and the Forest area will change and provide a new spooky music and a different sky.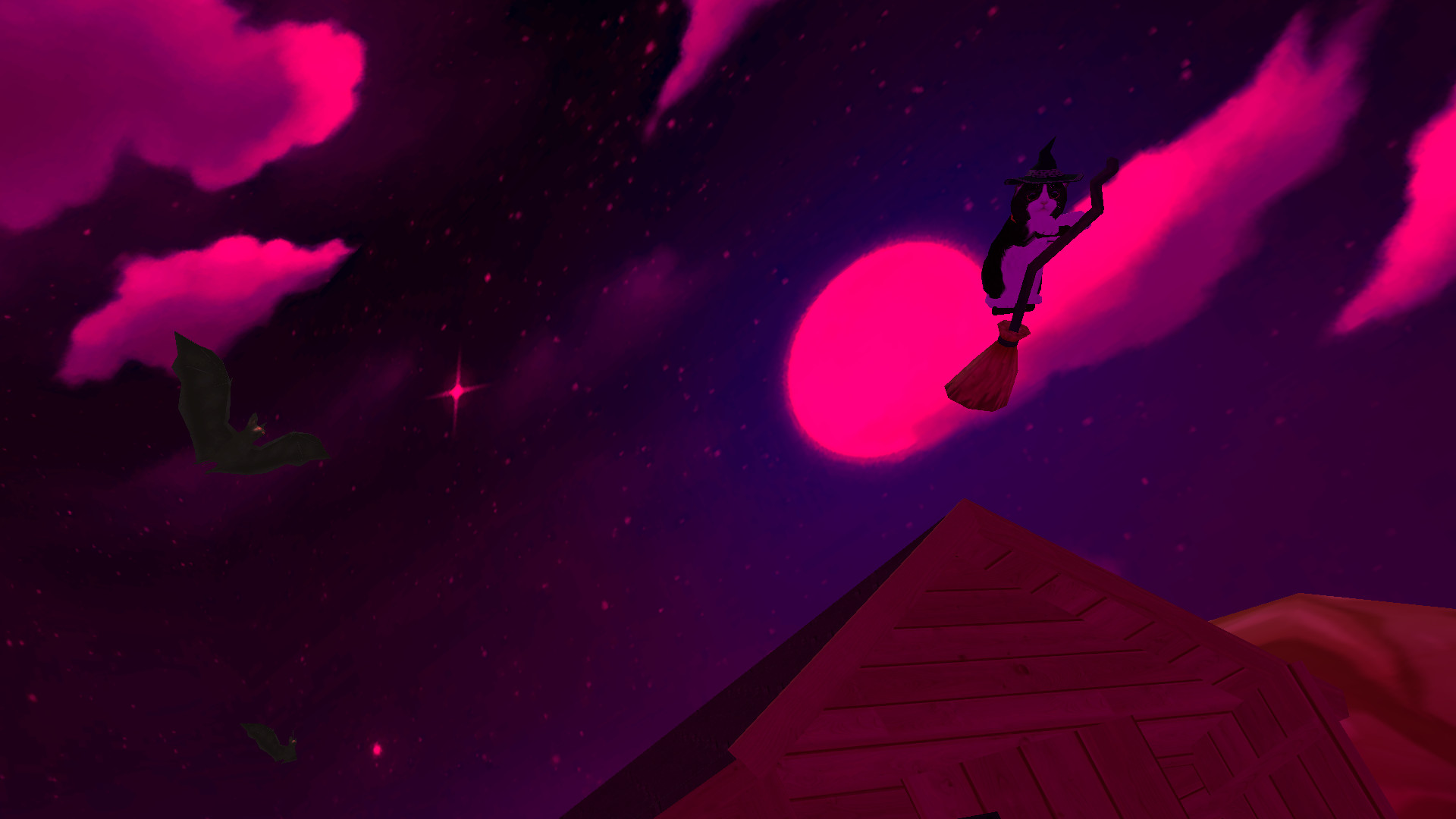 Bats are roaming the skies and a new hat for the kitten can be found in the dress room (on top of the center wardrobe).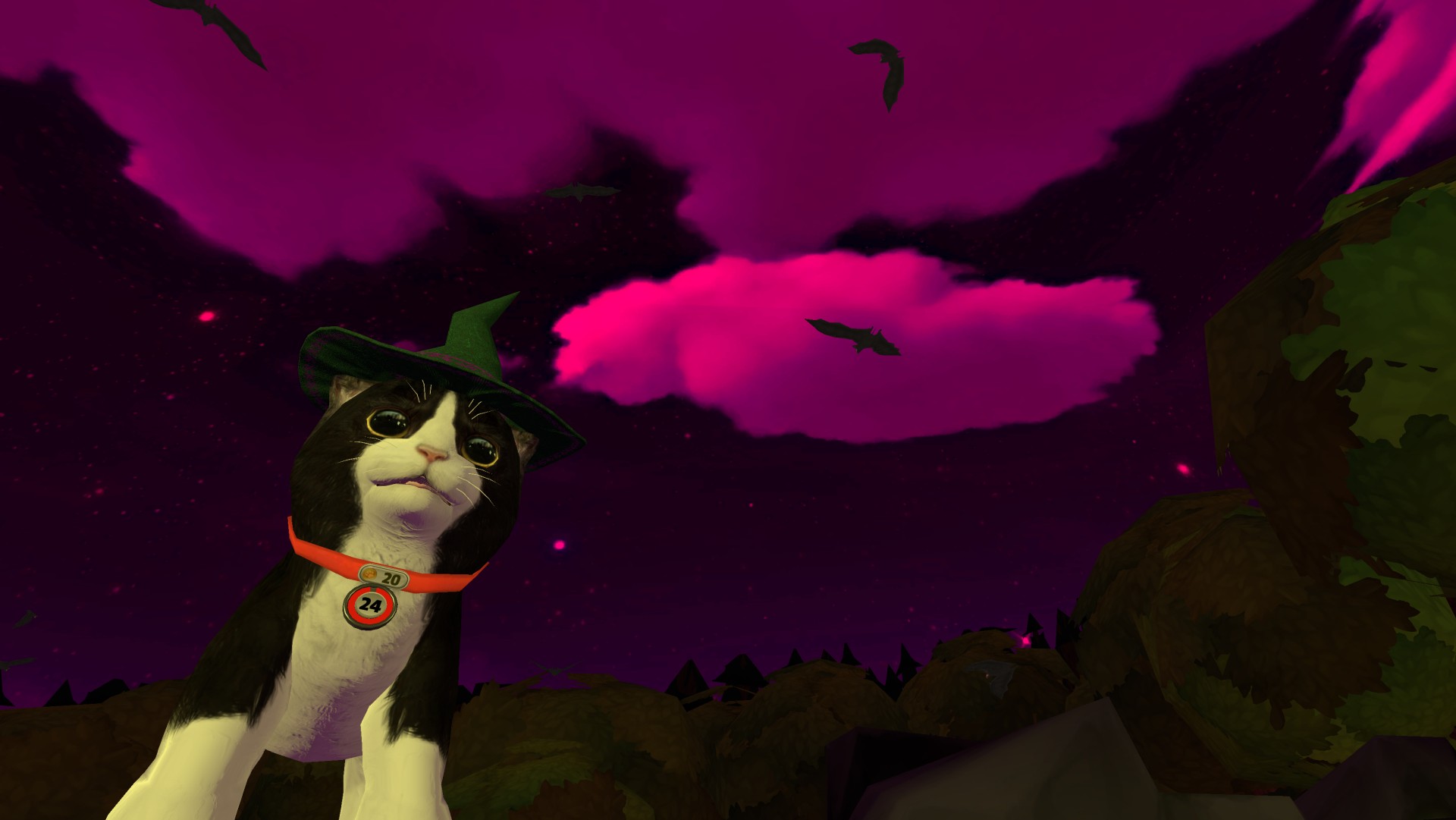 A cemetery has appeared in the forest and spooky pumpkins are everywhere.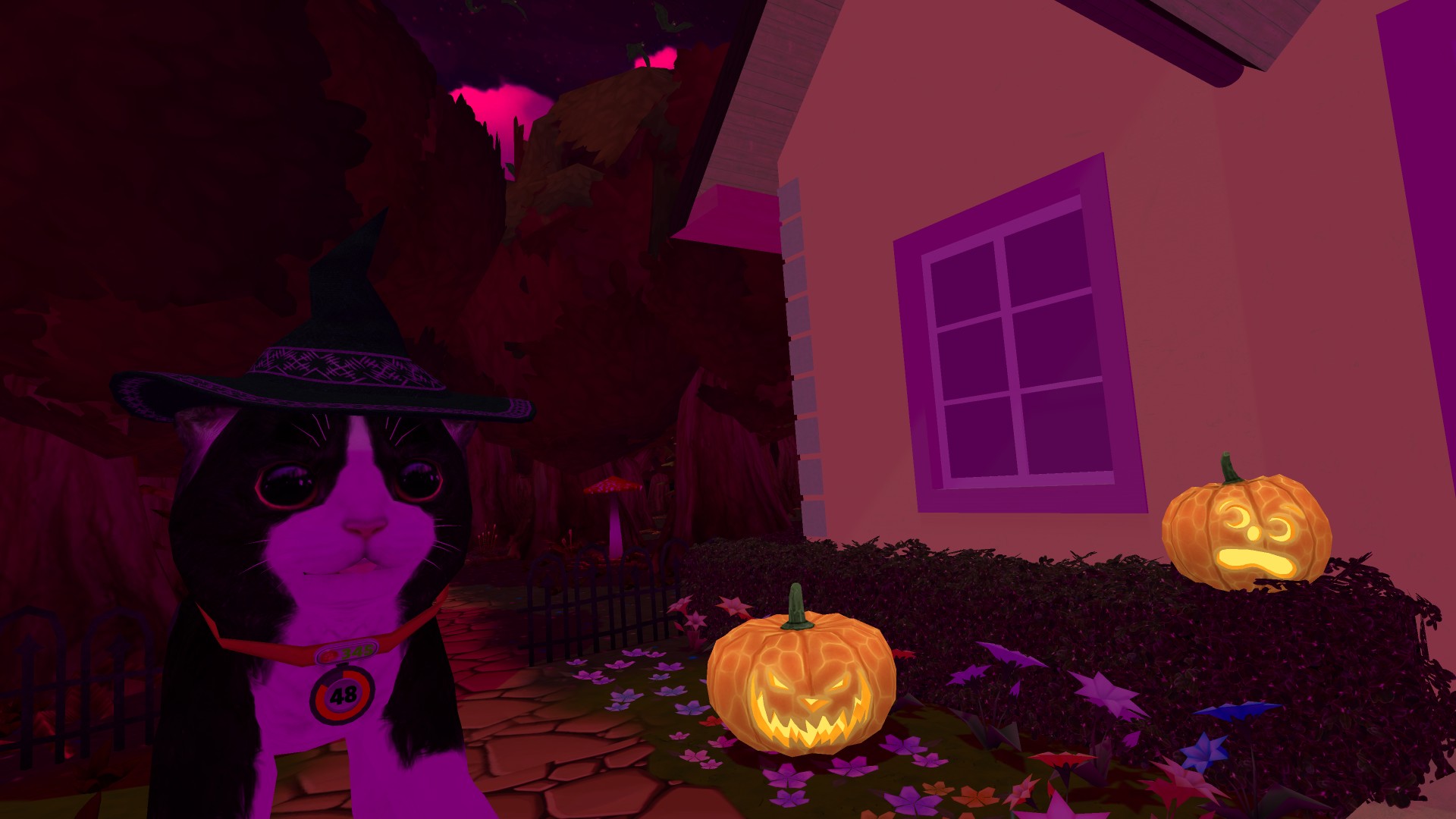 But a new funny attraction has also appeared: The broom!
Fly little kitten, fly!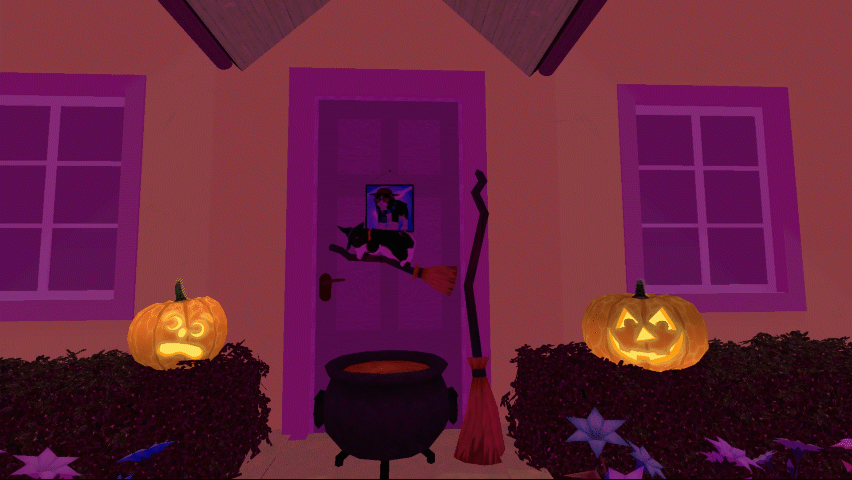 If your client hasn't updated already, it should happen this night.
If you want to know more about the cute little VR cat, visit www.KonradTheKitten.com
We wish all players a happy halloween.