Toodles, y'all o/

The focus character of Tidal Fall, a stone golem named Kole, came to mind immediately after I dreamt up the core game mechanic. It seemed fitting that a being completely made out of rock would want to escape the oncoming tide: one false step, and he would sink like a stone (literally).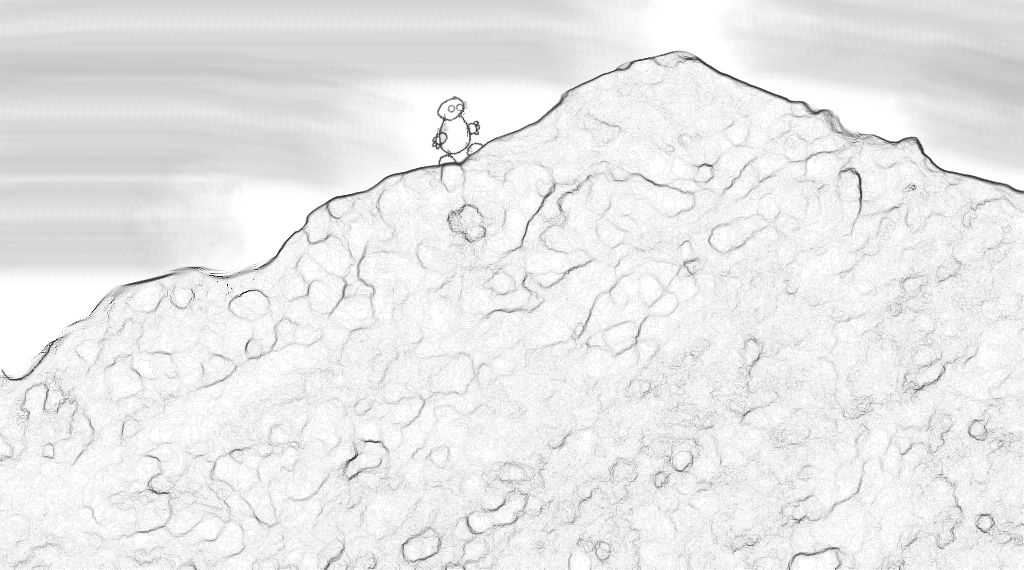 (An early sketch of Kole running up the Kopse Mountains,)
Back when I was unsure of what art style to use, I did a few test renders of Kole in a low-poly style. I've always loved minimalistic art, but it didn't really gel with the feel of the world.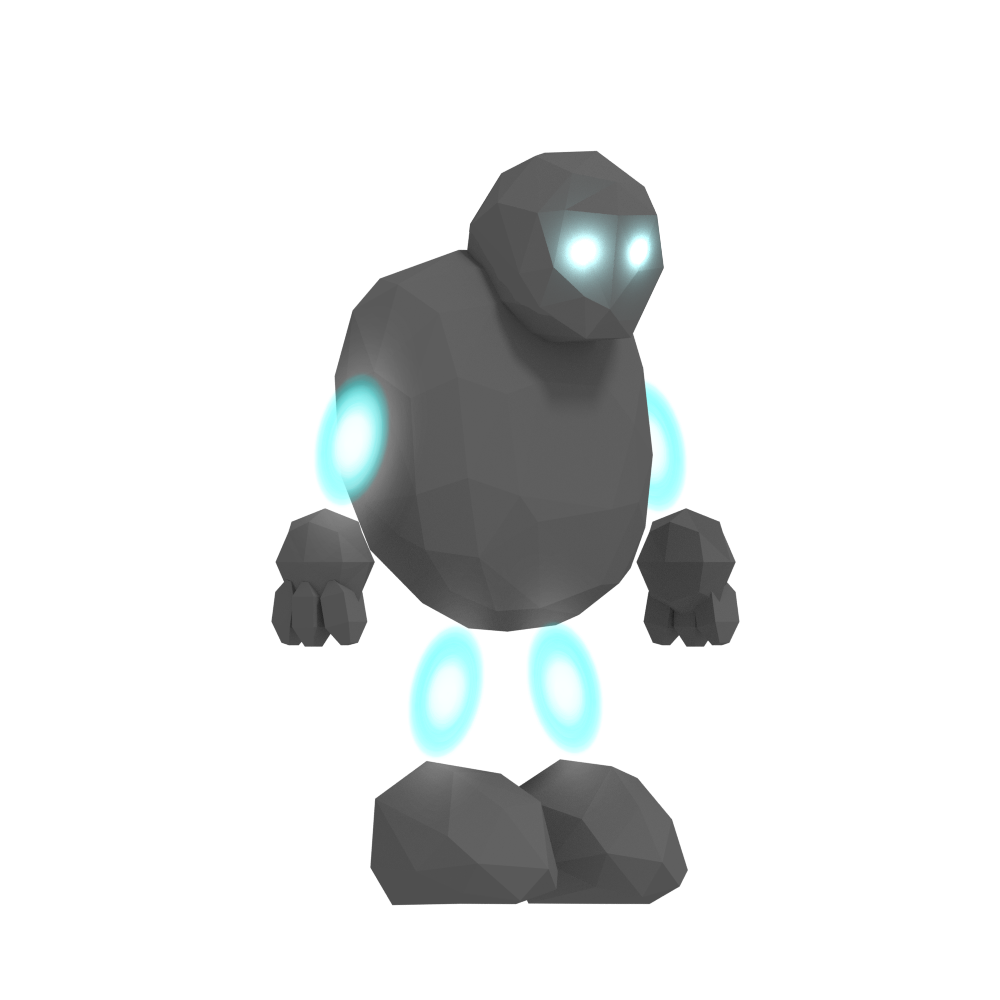 In the render above and in Kole's original drawing, his arms and feet were connected to his torso by way of the Lifeforce, a mystical energy that keeps the elements balanced and gives life to the creatures of the island. After seeing it in-game though, I decided that the Lifeforce should be focused solely on his eyes, giving them a more prominent focus.

I should have another video out by next week, depending on a lot of factors. Maybe even a demo, if things go smoothly [;)]