Hi! We're Loftur Studio and we've launched a Kickstarter campaign for Kofi Quest: Alpha MOD – a PC adventure game that brings together mechanics from Action RPG and RTS games, with a large dose of absurd comedy and plenty of surreal situations and unforgettable characters.
In this game, inspired by Zelda and Warcraft, you take control of the lamest, most terrible wannabe hero ever... yeah, the name's Kofi.
Some context
The videogame introduces a world of comic fantasy in which the characters are aware of being part of a videogame. Kofi is an RPG character that spends his days lazing around without leveling up. His game is a total mess and every character around him plays better.
Game Features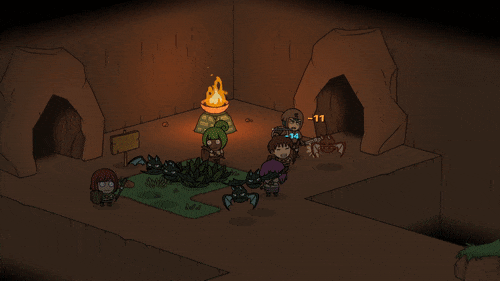 RTS troop control. Real-time group management. Control your own army.
Captains with special skills.
Find or buy weapons and equipment that allows you to improve your characters; multiple enemies with different qualities: find the best strategy to win.
Explore a big map with different environments (forests, houses, caves, mountains, water areas…). Find chests with unique weapons, funny side quests or simply discover new details about Kofi's world through characters' stories or written texts.
More than 60 different enemies.
Fully functional game console. You can get some retro games to play if you can find them at sidequests.
Thousands of voiced lines!
Quests and exploring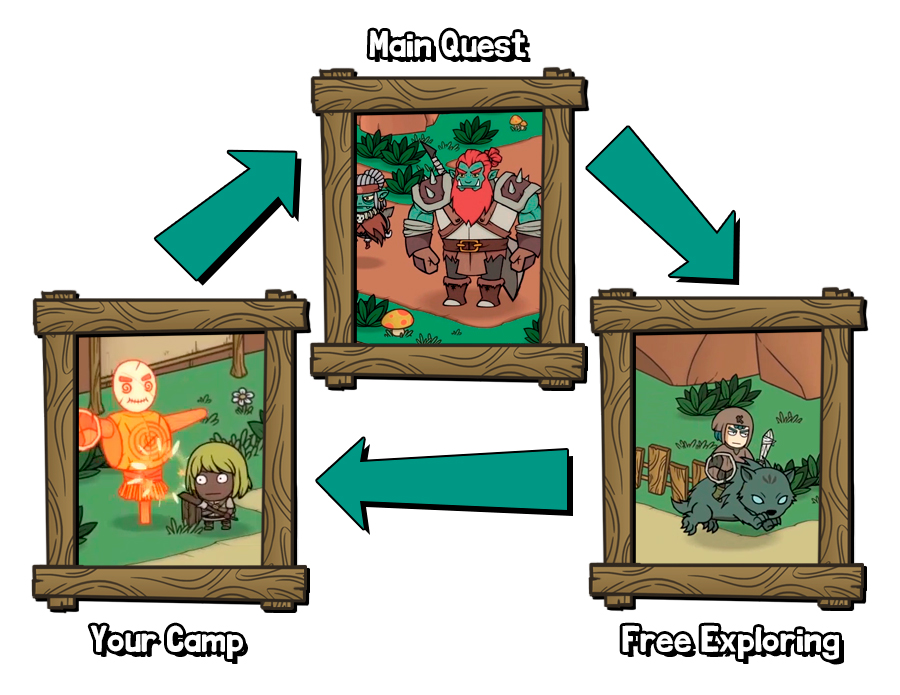 Your camp ("the Shelter") will be your gathering point. It's where all the characters you recruit for your army will wait for you. You can talk to them and get them ready for a quest.
Every time you want to resume the main campaign, you can go to a new quest and thus continue the game story When you finish a new segment of the campaign, you can choose between continuing right away or freely exploring the map you've unlocked thus far in search of gold, treasures or side quests.
Support us now!
Please, take a look to our project and support us. The Kofi Quest: Alpha MOD Kickstarter campaign is running until May 31.