Hello, friends!
Today we have two important news for you: KINGDOMS is on Greenlight and second beta testing as about to start. So, first things first, right?
STEAM GREENLIGHT
Tree days ago i've posted our game on Steam Greenlight page - we just wanted to find out how this system works and what to expect. We did it, hoping that after reading this post some of you will help us, voiting "Yes". And we really didn't expect, that in the first days our game will be noticed. But.. That was surprise for all our team, but for these tree days our game get to Top 100: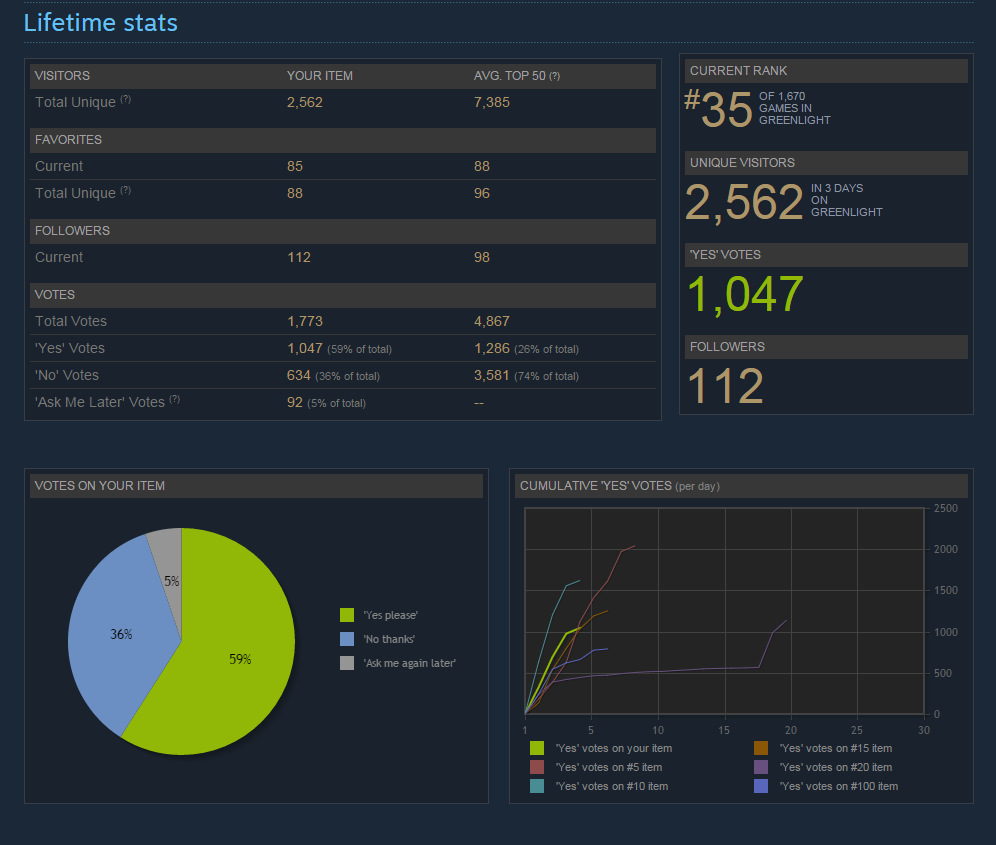 Perhaps, the most projects on Greenlight have statistics like that in first three days, but for us that was a huge surprise. In spite of this wonderful fact, KINGDOMS didn't get Greenlight jet, but we hope to get it till end of october. So, if you like to support us, please vote "YES" on our Greenlight page:
SECOND BETA TESTING
As i promised, we're starting our second beta test. Here is the list of our new testers:
Today or tommorow i'll send you a message with instructions - how to download build, how to report about bug etc. That's it for today!
LINKS
Don't forget to visit our web-site (you can help us there), our steam-page and IndieGoGO page.