Kickstarter - King Hyena Bloodpack

Hello Everyone, I got here round 2 of the King Hyena Kickstarter, yes round 2. Now the previous Kickstarter didn't make it through, and my intention was to make it available for the XBOX ONE, PS4 and so on.
That fell through, so here I am with a lower goal of gathering $600 to pay for animation and sprites, to gather a following and presence and finally to speed up production with no porting to other systems at this time. I'm not saying it will never get to those systems, it just ain't happening right now.
While in production terms $600 isn't a whole lot, but it will accomplish much in the indie world. Here are a sum of the rewards...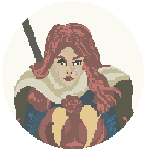 - Digital Copy
- Foil Trading Cards
- Posters
- Illustrations
- Custom Action Figures
- Create a Boss
- Art Prints
- Hoodie
So if you want to get your hands on some of these...click the banner or click here...
KICKSTARTER - King Hyena Bloodpack
Thank You
Red Moon Studio
John P.