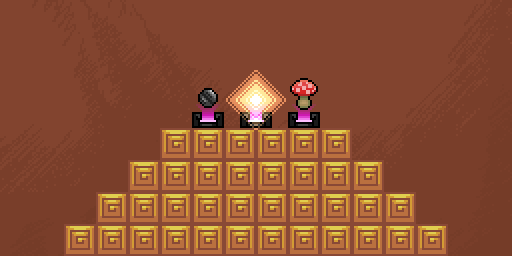 Some of what is new in this release:
Added item: Blobus (bouncing ball that sticks to players)
Added item: Teleporb (teleports user to position of impact, switching player positions when hitting another player)
Added item: Tryptanade (creates a mind altering cloud on impact, confusing players nearby for a short period of time)
Added shadow to the "Next map will be..." text shown between rounds in the client software to make it more noticeable over bright backgrounds.
Fixed so that server won't be able to use maps that has missing tilesets or background images.
Fixed a bug where stomp trail effect would act strange when a player died while stomping.
Fixed screen flickering/lagging problem happening between rounds and when transitioning to/from main menu while playing the game in full screen mode on some video cards.
Fixed a bug where incorrect text would sometimes show up for the Golden Boot award.
Fixed a bug where players would crash at the player stats screen when trying to enter it while not properly connected to the master server.
Fixed a bug where grenades would not be destroyed when too far outside of the map.
Fixed Valkondis jittery behaviour on placement.