Ladies and gentlemen, boys and girls, children of all ages, today we proudly announce the release of the original endless flyer: Kid Aviator!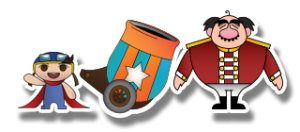 Get Kid Aviator for your iPhone, iPod or iPad:


Get Kid Aviator for your Android smartphone or tablet:


Or check out the release trailer:
During the past two years, we focused on creating a relaxing game to play during spare time and short breaks. As indie developers, we learned a lot about game programming, design, and graphics from this experience—and we heartily hope you'll enjoy the game!
Kid Aviator is made with the Open Source mobile cross-platform Moai SDK and the Open Source RapaNui Lua framework. (I'm one of the creators of RapaNui.)
Check out RapaNui here: Github.com
RapaNui has helped many developers as a learning tool for both Moai SDK and Lua language—implementing Box2d and Tiled, groups, automatic image caching, and so much more!
I'm quite proud of it—and I hope it can be helpful for you, too.
-
Support indie gaming and open source development by trying out Kid Aviator and leaving us some honest feedback.Help us improve and support our future projects!
-
Many thanks from Mattia, game programmer (and Claudia, visual artist)!