Over the weekend we did some work on the next unit type in development, the Medicus. So far it's a simple mechanic: Get the Medicus near a wounded unit, use the "Heal" ability, and as long as neither unit is in combat,
a regenerative heal will be applied
. This isn't a potion that instantly restores HP, but a procedure you can perform on wounded troops when you have a few moments away from the enemy.

Right now we're working on automating the healing, so you can deploy your Medicus among a crowd of wounded, and he'll get to work tending to each patient. As you might expect, the doc is very weak in combat, so keep him behind the front lines!Aside from just field healing, we are also going to incorporate the Milites Medici into your Campaign mode. Some ideas: an increased Medici presence in your army can open upnew passive benefits to the troops thanks to cleanliness, disease prevention, and therapy off the battlefield. Volunteer troops and resources can be obtained by offering your medicinal expertise to people of the region. And somehow we'd like to work in their use of opiates as treatment for a variety of conditions.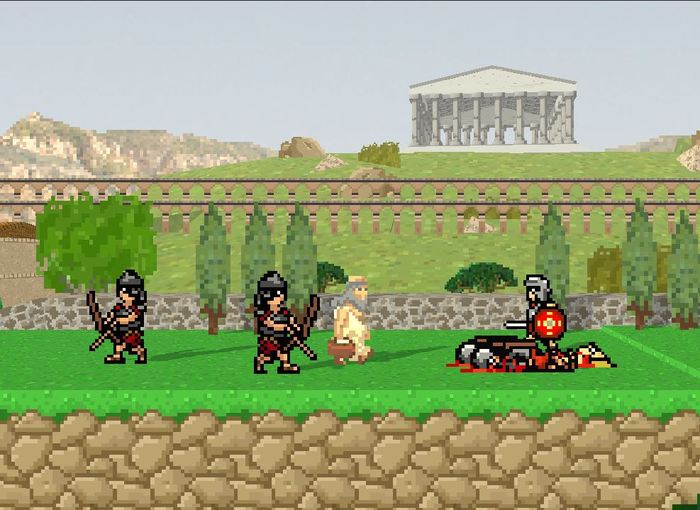 On a closing note, you may have noticed a different style for the art and animation of the Medicus. As you know, all of our art is placeholder, and we are still defining the look of our pixel art style. Not only are we trying different techniques, but we're also talking to some of our favorite artists in the genre to bring in top talent for SRC. We hope to share some big announcements and new artwork with you very soon! Thanks again everyone.