So first things first. Our Kickstarter has now launched. We wanted to wait a bit longer, but due to workplace harassment, we need to get some stability as we are really really far from home and struggling at the moment. We're a husband and wife team with no other financial backing right now and we've been working on PPP in our spare time.

How the Kickstarter progresses will have an influence on how co-op is handled in the game. Currently, 2 way split-screen is implemented and we would like to increase this to 4 way split screen as well as online co-op. These will take a bit more time, so we really need support so that we can focus on them. The current state of the prototype is the ideal point to start implementing things like online play. So if you can support us or spread the word, we would really appreciate it.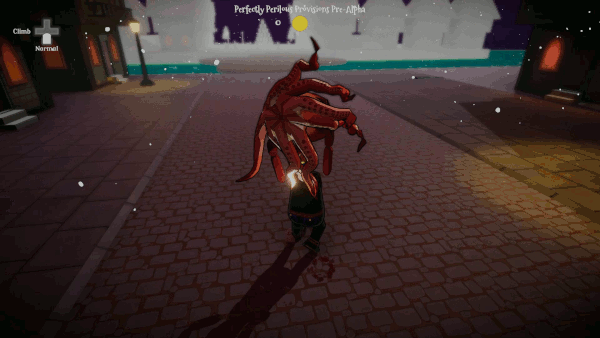 Next up we're preparing for the next update to the prototype. This is coming in three parts. The first has already arrived and took care of some UI responsiveness, made initial introduction to the game more obvious and makes sure people know how to actually access information on recipes, ingredients and customisation. We have also tweaked collision to ensure that the player is a little bit more robust!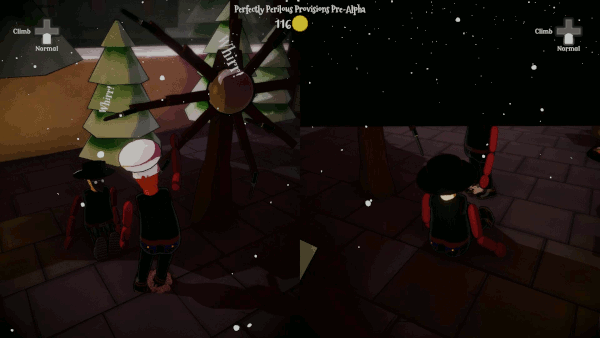 Second, we are implementing a modular building system. Right now you've probably noticed that all the houses look a bit...well...samey. This modular system will permit us to really introduce a lot of variation, rapidly expand the playable map and start integrating some more exploration achievements.
Story is very important to PPP and to bring the first main story quest to a close we need something a little more unusual. We've already started prepping some of the ingredients, although not all of them are so co-operative. But the giant eldritch tentacle monster demands them so...on we go! And stay tuned for some more hats!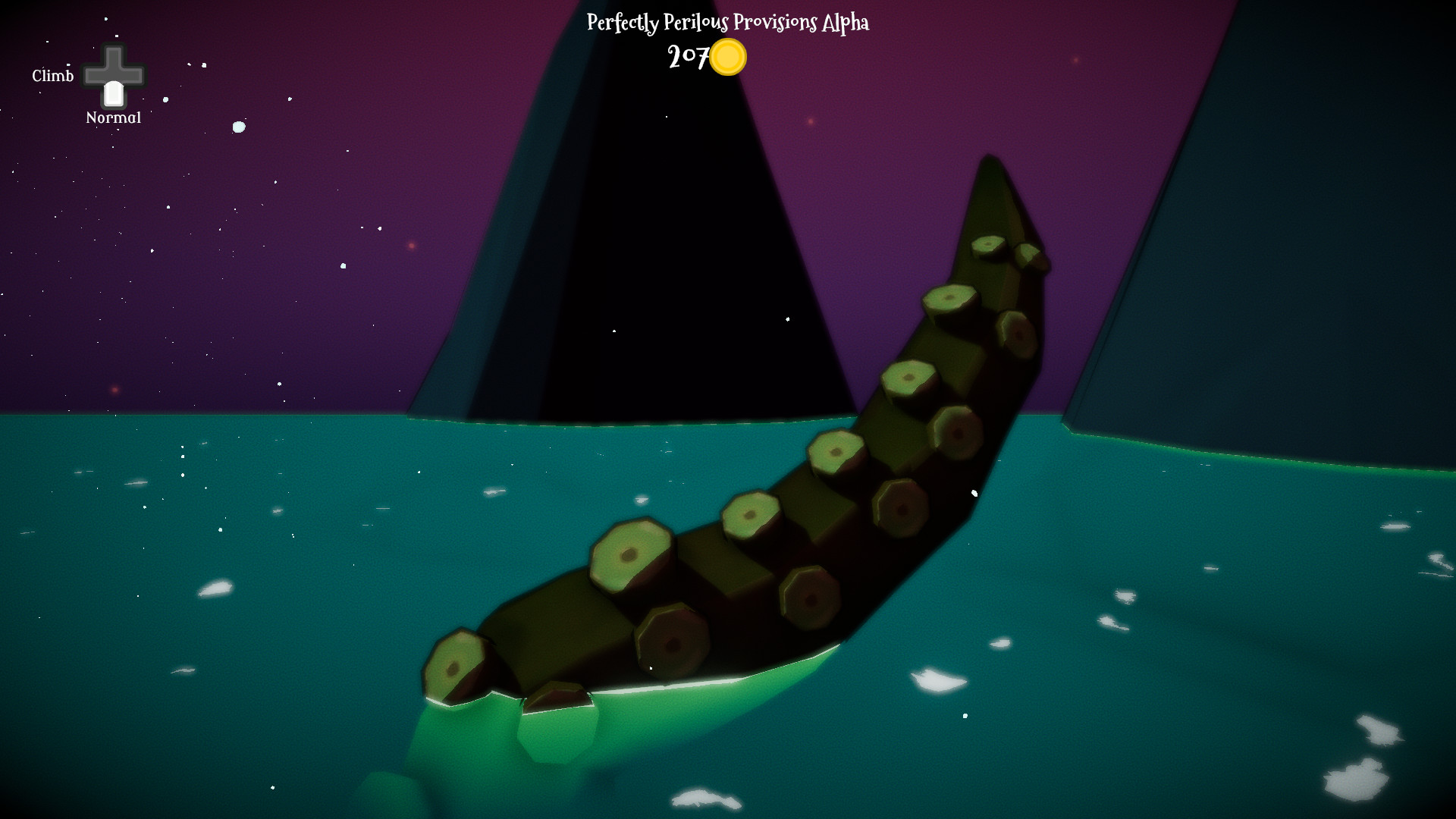 We hope to see you on the next prototype update for more wobbly madness! As always, please give us your feedback and let us know what is working well or not in this latest update!