The Kickstarter for </reality> is now live!
We have been pouring an intense amount of time, effort, and passion into this game - building this world, developing these characters, and churning out all the assets. Funding for the game is currently coming out of our own pockets, but we could use some help to make sure the final game is as amazing as we hope it will be. I hope you'll take a look at the Kickstarter page, and even if you can't back it, please share the project with your friends/followers, or let us know what you think! Is the project appealing to you? Why or why not?
Greenlight

We also launched a Greenlight campaign alongside the Kickstarter (please vote for us if you'd like to see </reality> on Steam).

For the Greenlight campaign, we added a gameplay trailer (as it is required). For those of you who don't know much about visual novels, it's definitely worth watching - although the best way to get a sense of the game is to try out the demo (which is about an hour long depending on your reading speed, and covers approximately 10% of the full story).
Updated Demo

Finally, we updated the demo with some story edits, updated character art, and some UI improvements/fixes. You can try out the demo here:
Here are the now finished supporting characters for the Demo: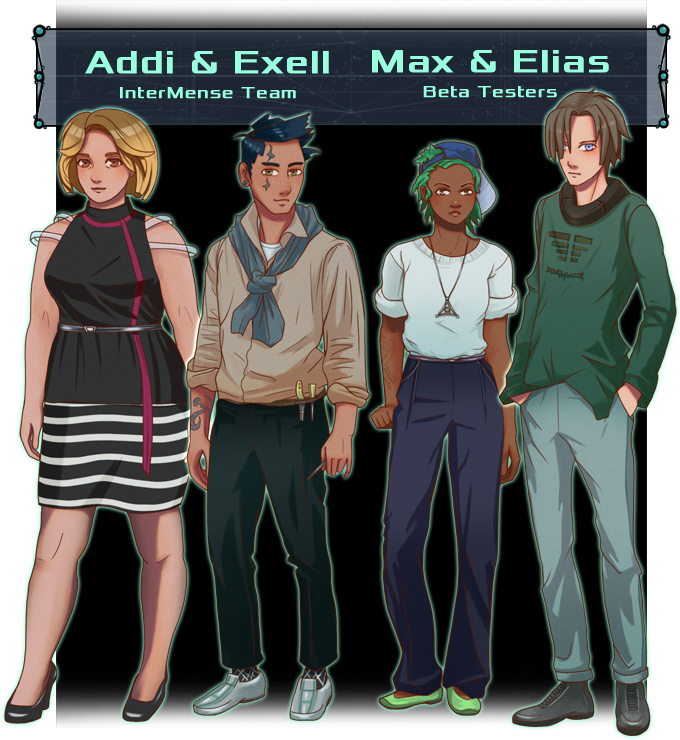 ---
I hope you will try the demo, and if you like it, please back/share the Kickstarter! Any feedback you have is valuable! We have already made a lot of changes and notes for later in the story based on player responses.
We still have a long way to go, but we're determined to share this story with the world. To celebrate the launch of the Kickstarter, here are some fun Chibis!