Chicken Assassin Kickstarter! - CLICK HERE TO VISIT
We are offering a great opportunity to get Chicken Assassin content at a lower price than it will be when it reaches steam. Have a look at our awesome reward tiers: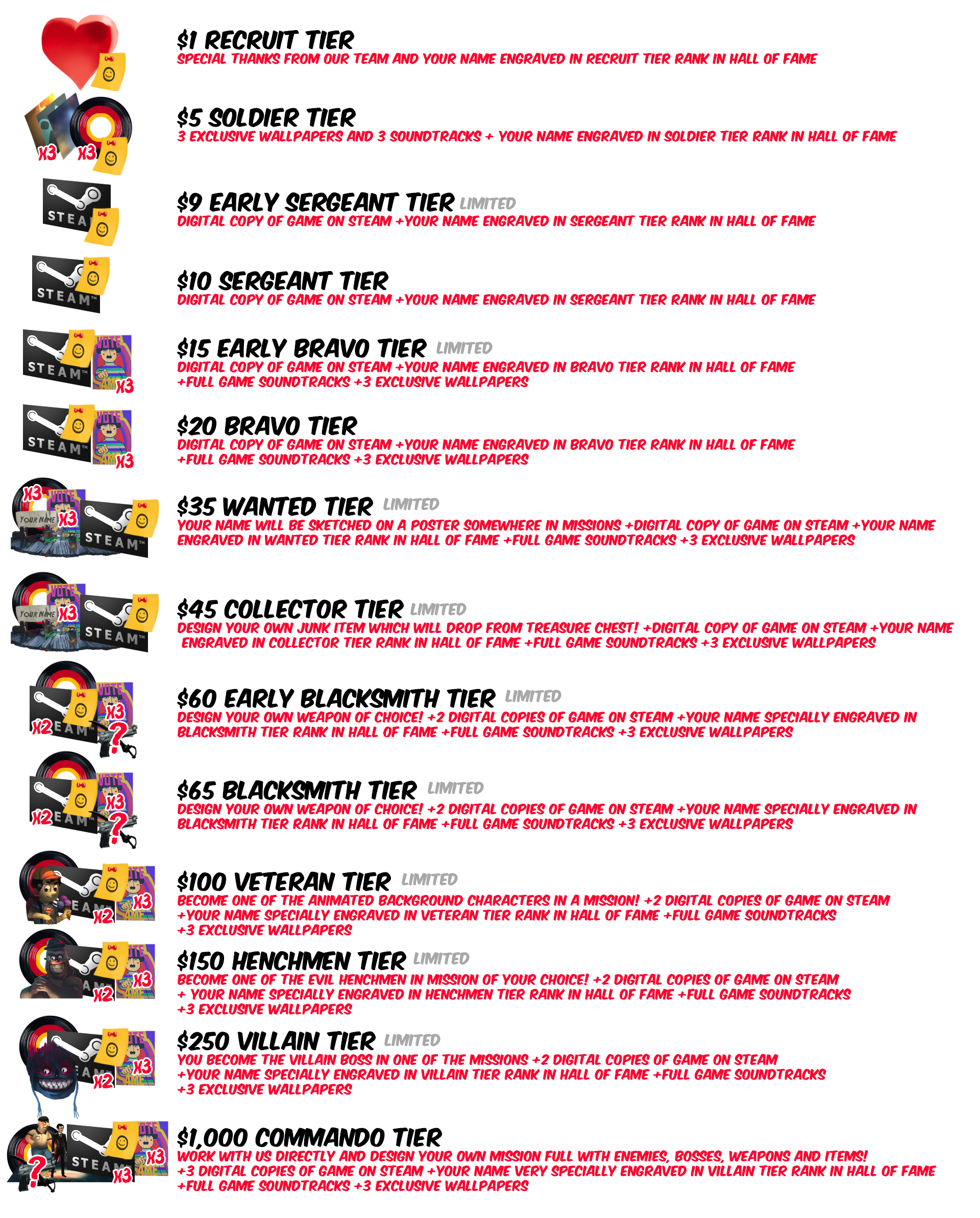 Steam greenlight should complete any day now as we've had a great response. Our kickstarter will be live for 30 days and during this time we will be adding new features. Some of the new features include:
Black Market Inventory
More Upgrades
More Enemies
More missions
More weapon effects like perhaps poison, flame, gatling gun (ideas - not confirmed)
In conclusion - Please take the time to go have a look at our Kickstarter page and contribute any way you can! Thanks for the continued support of Chicken Assassin Glory!