Play the Demo!
Play in-browser (no download) on Itch.io
Check out the Kickstarter!
Get a copy of the game for a $1
Get yourself into the game with other reward tiers! I've drawn others in Survive The Day style before (in color) so confident I can draw people's likeness: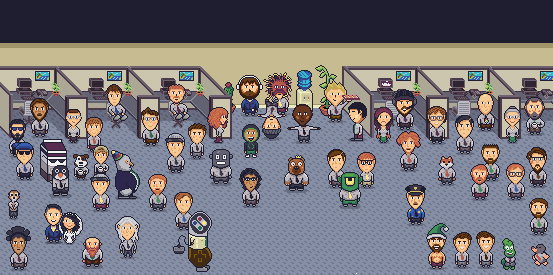 Today was an exhausting day! Launched the Kickstarter then streamed on Twitch as kind of a Launch Party! ...but really it was so I didn't sit there clicking refresh! Played some Super Blood Hockey, a small game called Indecision, and then some FTL with viewer's weighing in on choices!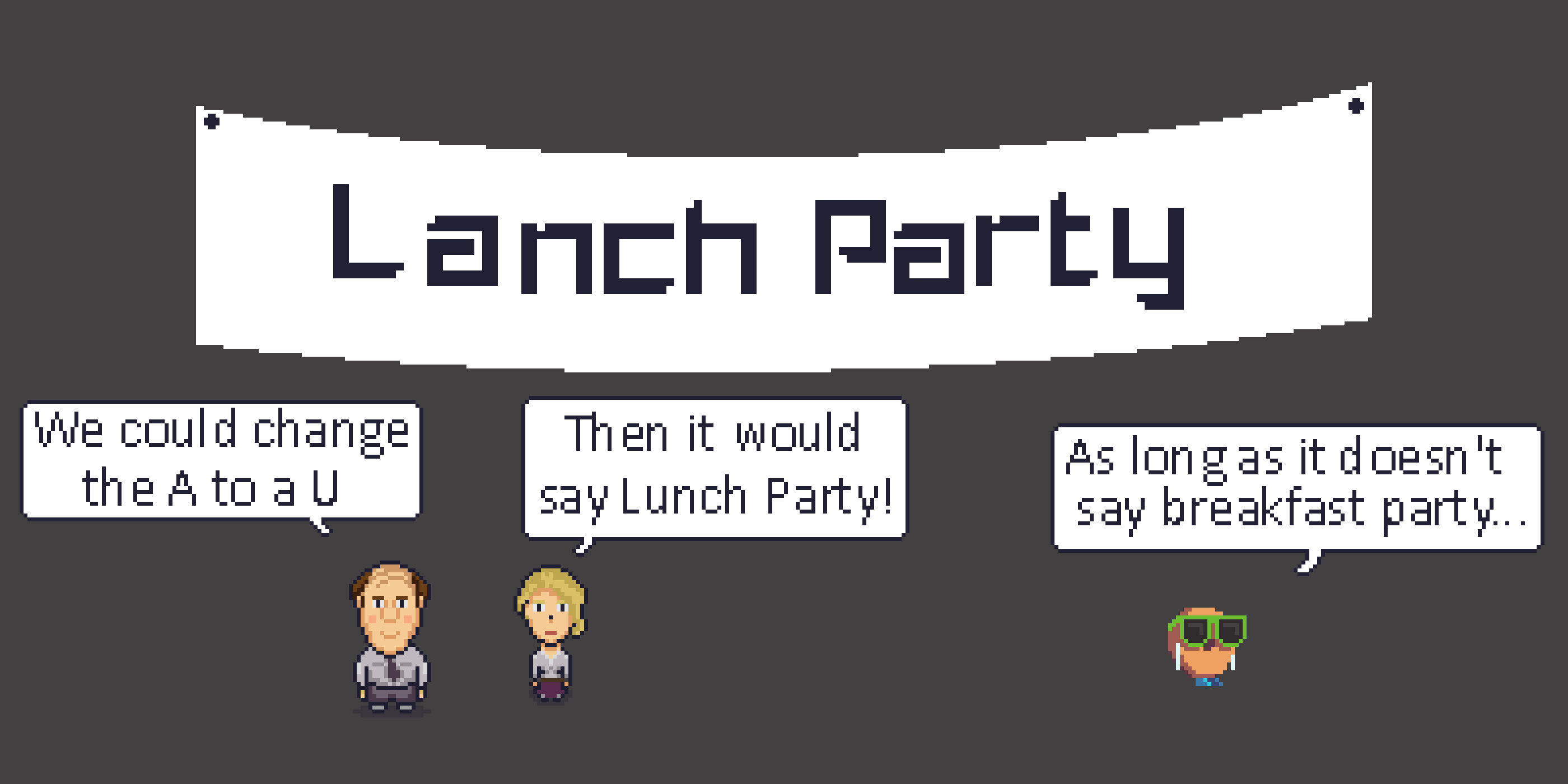 ...made this uber-cheesy image...with a poor man's Kevin and Angela.
Also been trying to cover all the places to post and creating different images for each...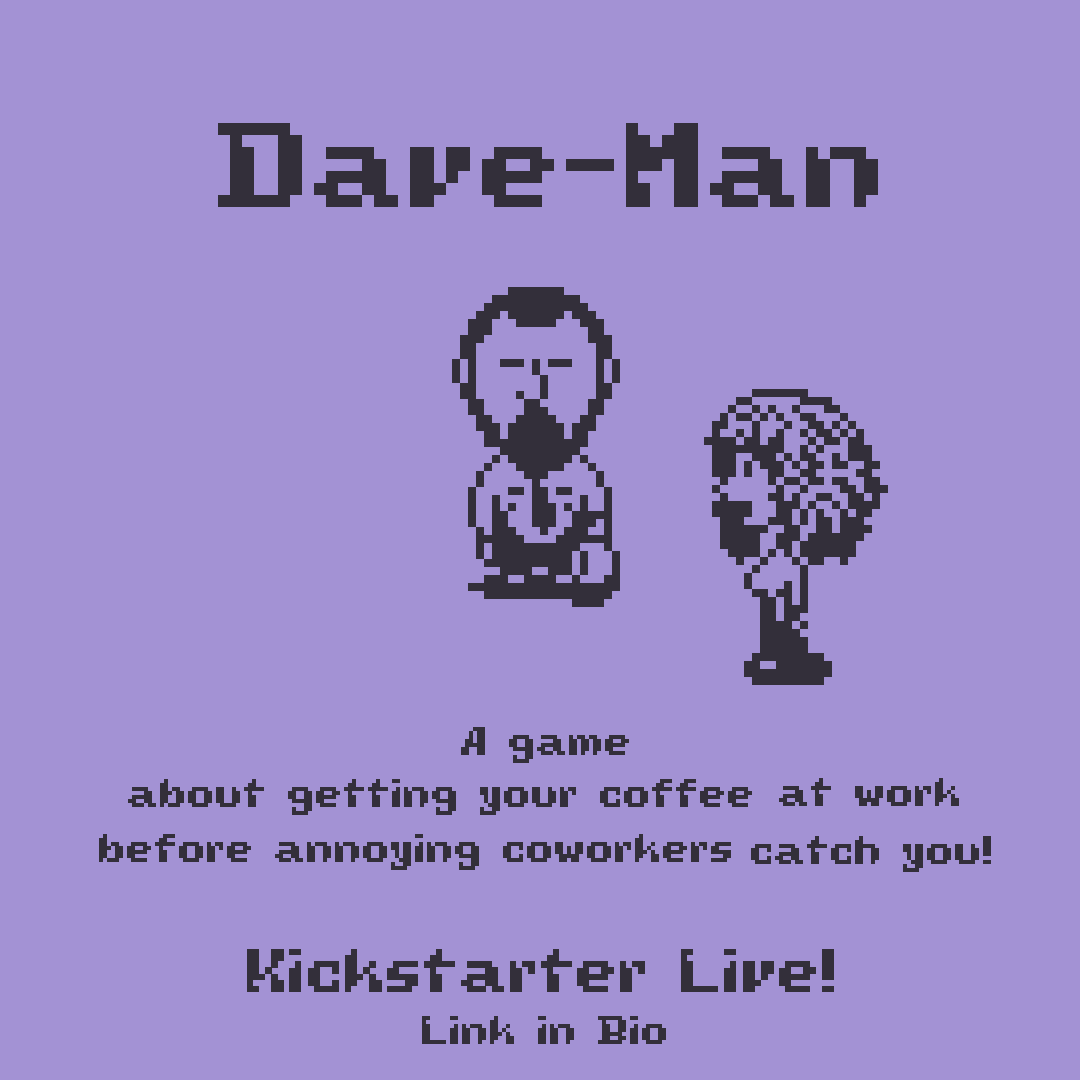 ...haven't even hit up Reddit yet, think I'll leave that for another day! If you have tips on Reddit posting let me know lol