Kickstarter
Winged Sakura: Mindy's Arc is currently on Kickstarter seeking funds to help bring this project to life. Please check out our Kickstarter at Kickstarter.com
You can also view the Kickstarter video at the Summary section of this page, or here:
The Prototype Demo
The prototype demo has been uploaded to Indie DB for Indie DB users to try out the basic gameplay for Winged Sakura: Mindy's Arc. Try out the short demo and let us know what you think!
The prototype demo supports Windows and Mac.
The download links are also available at Wingedsakura.com
Example of the Mage's attack range: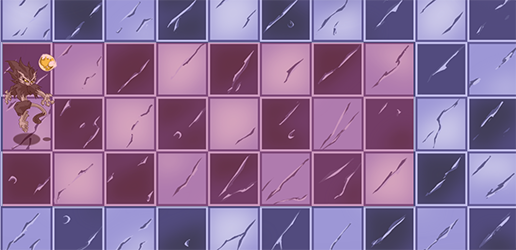 Some tips on beating the Challenge Mode:
Think of this game as a RPG/MMORPG. You have a tank, DPS, and AoE to clear minions.
Use strategic pause mode (Space bar) often and your spiritual energy wisely!
Use your lightning mage (Magicat, Hotkey W) to gather spiritual energy. Magicat has a range of 8x3 tile spaces. See image above! All enemies inside the red rectangle will be targeted by the spirit.
Use the archer (Hotkey Q) as the main boss DPS. The archer has a range of 8.
Use the bird shield spirit (Hotkey R) to group up waves for AoE damage
Use the melee cat (Hotkey E) to finish off weak enemies or AoE behind the bird. The melee cat has a range of 2.