We've revamped the entire user interface design for Kick, Punch...FIREBALL! and to toot our own horn, it's great! A nice polished look and feel goes a long way!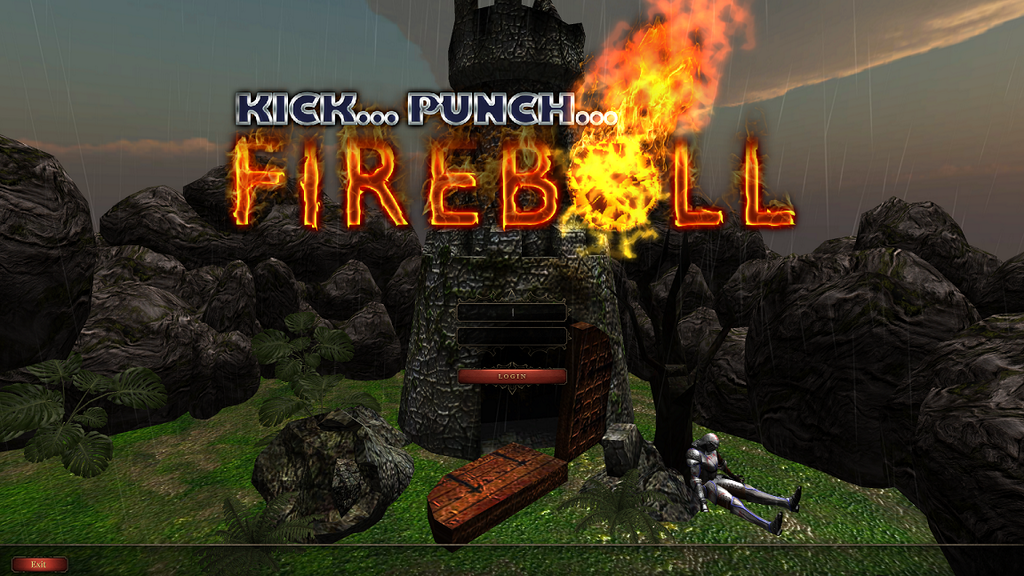 Here's a sneek preview of our login screen showcasing the new look. We've gone all out to create a nice polished look that I know you guys are looking for and expect! We're going full steam into our preparation for our Kickstarter Campaign and we're excited to (purposely) leak some of the cooler parts of that prep work here on IndieDb.
Soon to come with be developer interviews and a new game play video showcasing all the fun stuff we've shown piece meal thus far, only now all at once. We're also going to be giving a few beta keys out shortly to IndieDb followers before anywhere else as a special way of saying thanks to those helping already!
If you're not already, please follow us on Twitter so you can be part of the cool stuff coming!
Thanks,
LambdaBound Games