We are glad to announce that Kewpie-Jazzy is now on Kickstarter.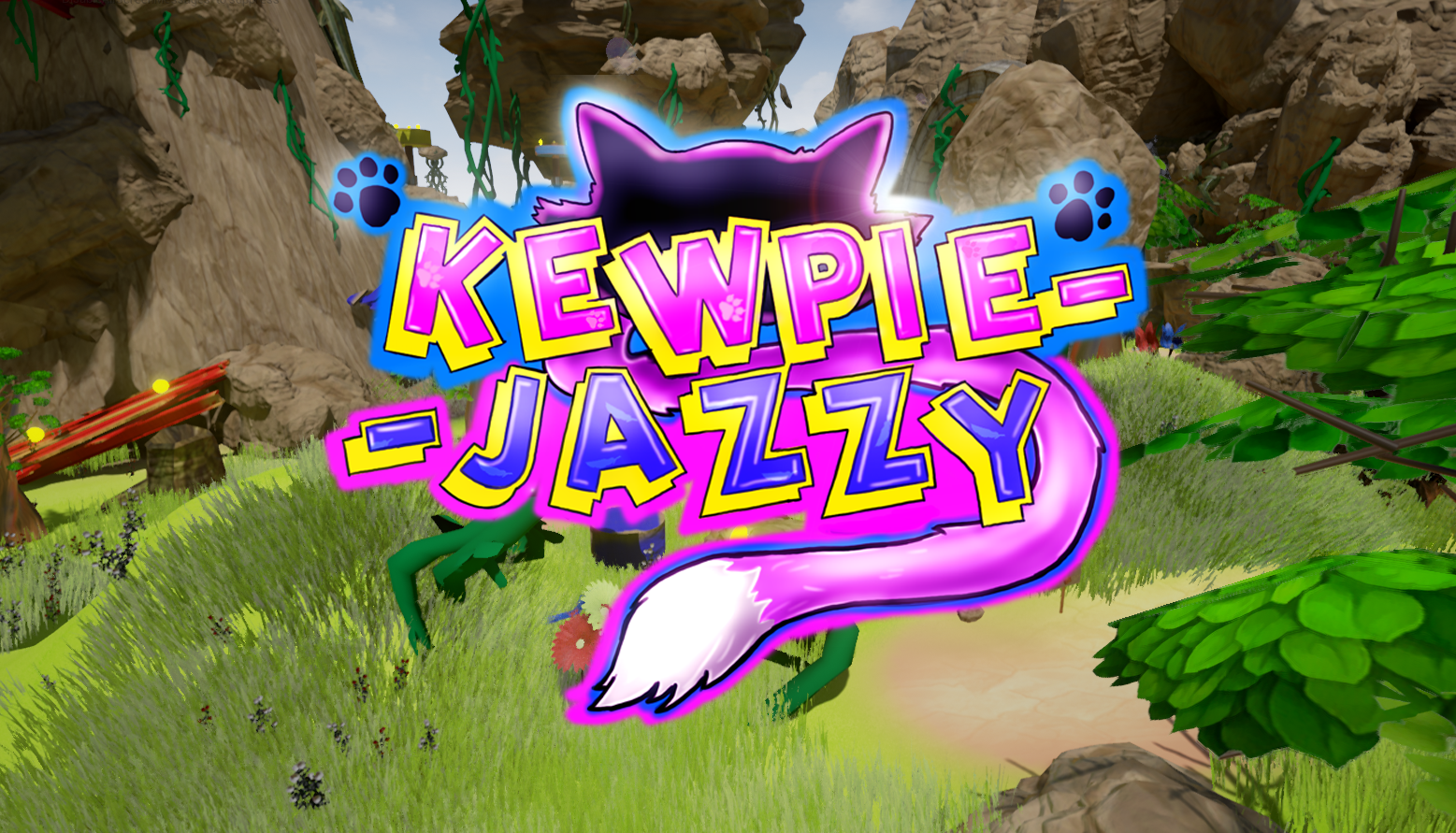 Kewpie - Jazzy is a new 3D platformer inspired by the games of the golden era of the genre such as: Banjo Kazooie, Donkey Kong 64, Super Mario 64, etc...
Kewpie is a cat that loves adventures, Jazzy is a Pirate Parrot always searching for treasure. Together they are the perfect treasure hunting duo! Inspired by the fuzzy and colorful characters of Banjo-Kazooie, Kewpie and Jazzy are here to take you on a new adventure full of exploration in gorgeus 3D worlds, with items to collect, puzzles to solve and lots of fun in-between. With a dream soundtrack made by Grant Kirkhope veteran of Rare Ltd. (And the composer of Banjo-Kazooie, Viva piñata, Yooka Laylee and many others) you will be immersed in a beautiful and fun universe.
Both of the characters have unique and special abilities. Kewpie can run really fast with her four legs and grab branches with her tail, Jazzy can fly and help Kewpie glide for a few seconds, he can also help her jump higher! With their abilities combined they can reach all new heights!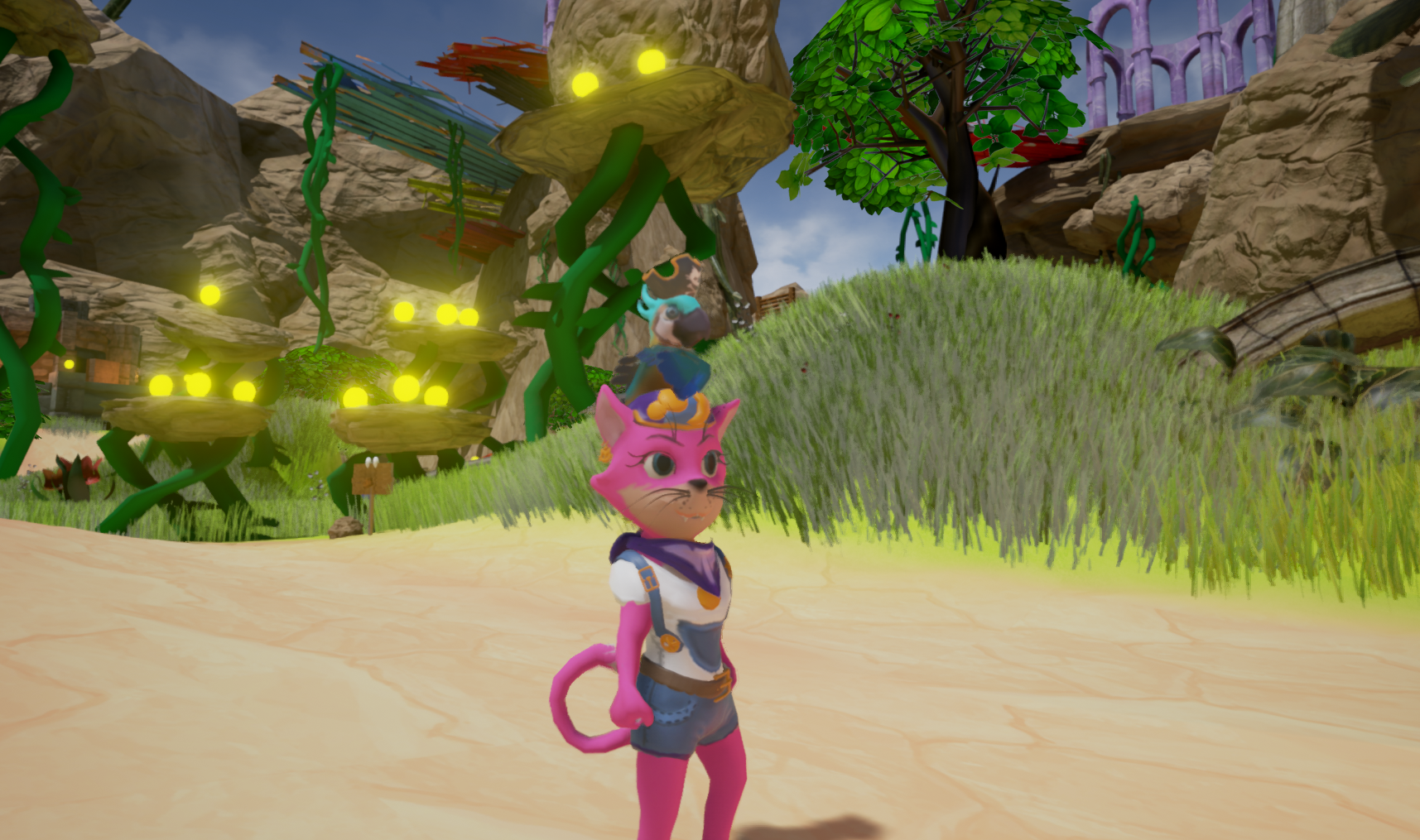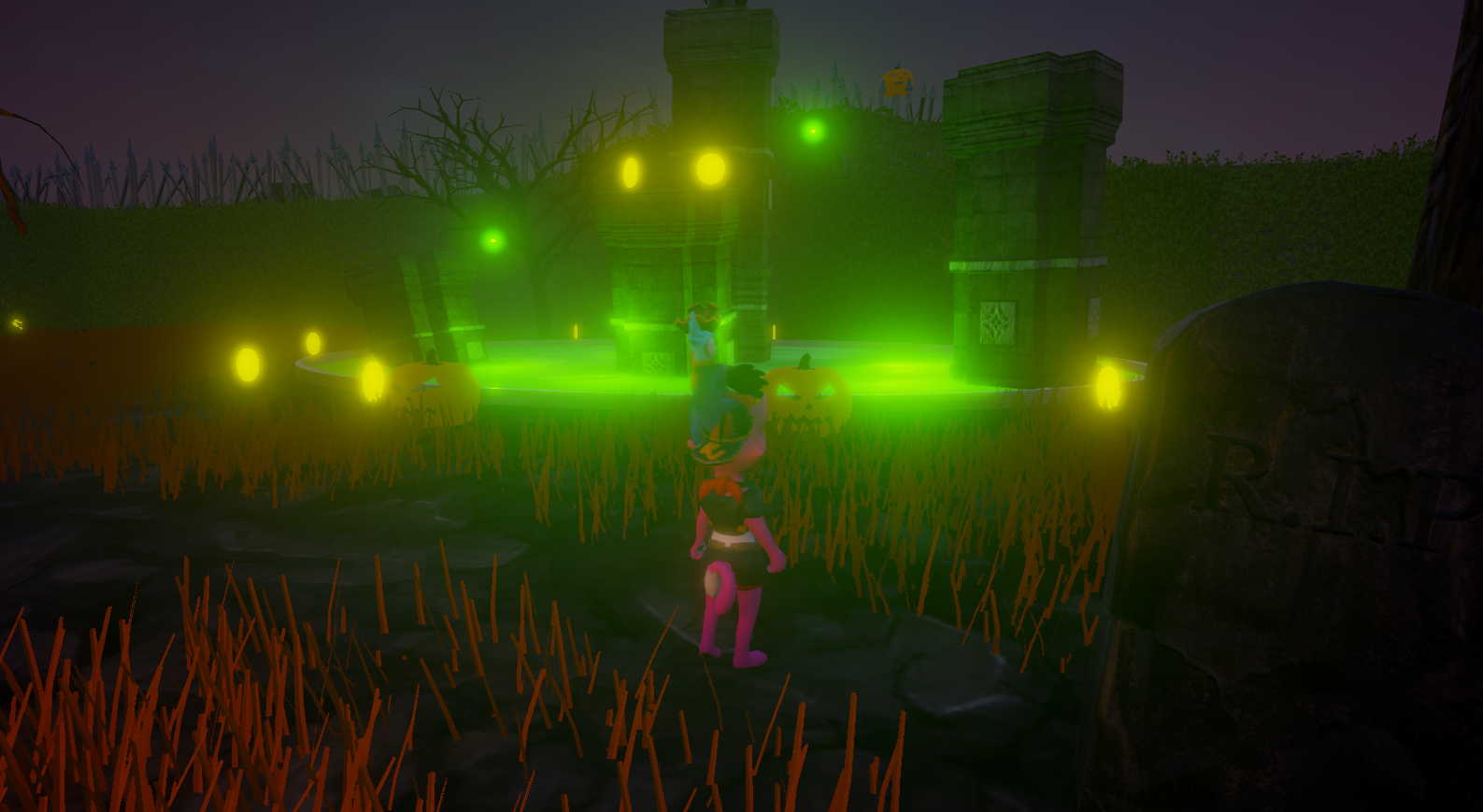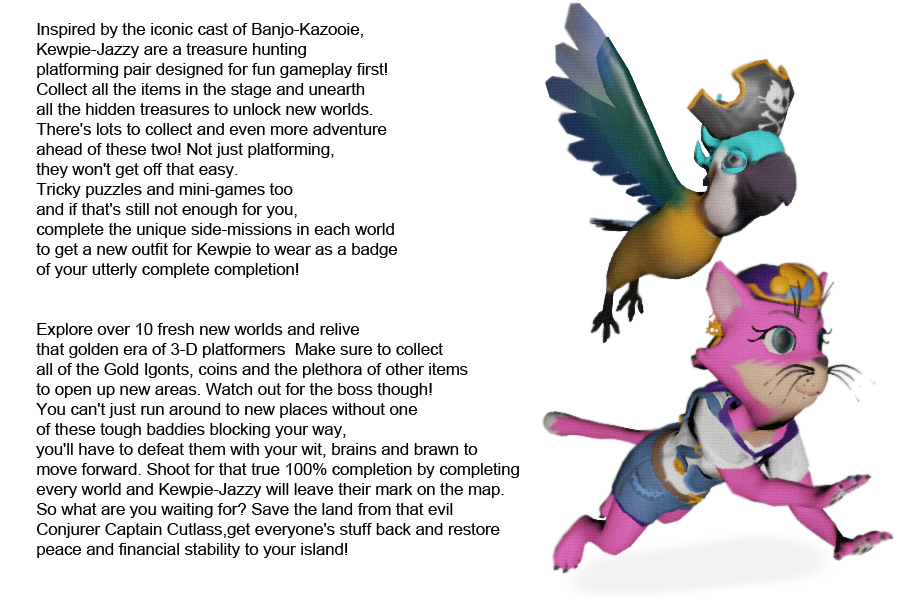 The Duo Protagonist: Our treasure hunter duo were created to bring the most satisfying and fun experience for a platformer videogame. We think we acomplished that keeping the spirit of the old 3D platforms and adding new moves and more playable friends for Kewpie.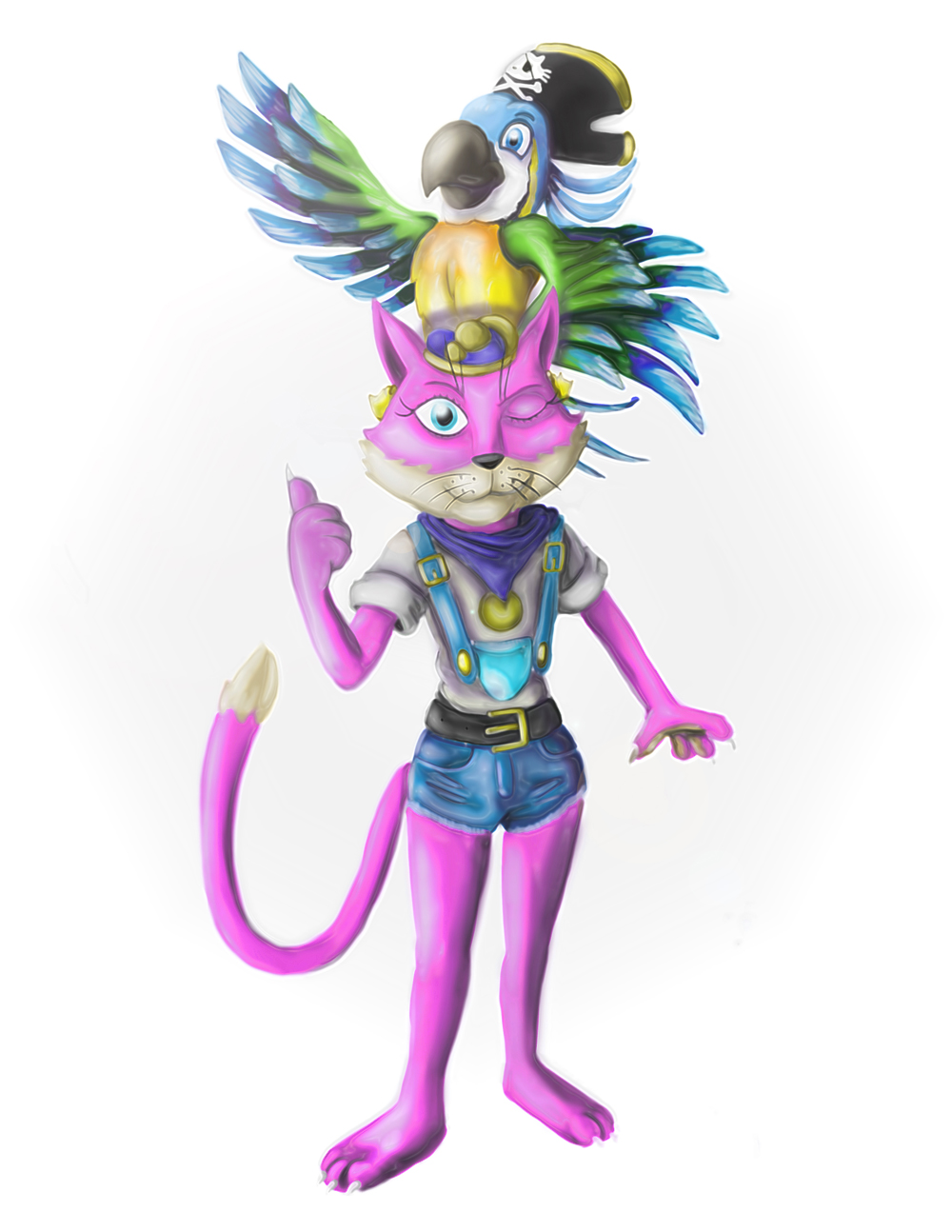 Multiples combinations: You'll find more friends in your adventure that will help you overcome obstacles. For example you can swap out Jazzy and take an octopus with you, the octopus has unique abilities such as shooting ink and helping Kewpie swim faster. This is just one of the many friends that Kewpie will find throughout the game.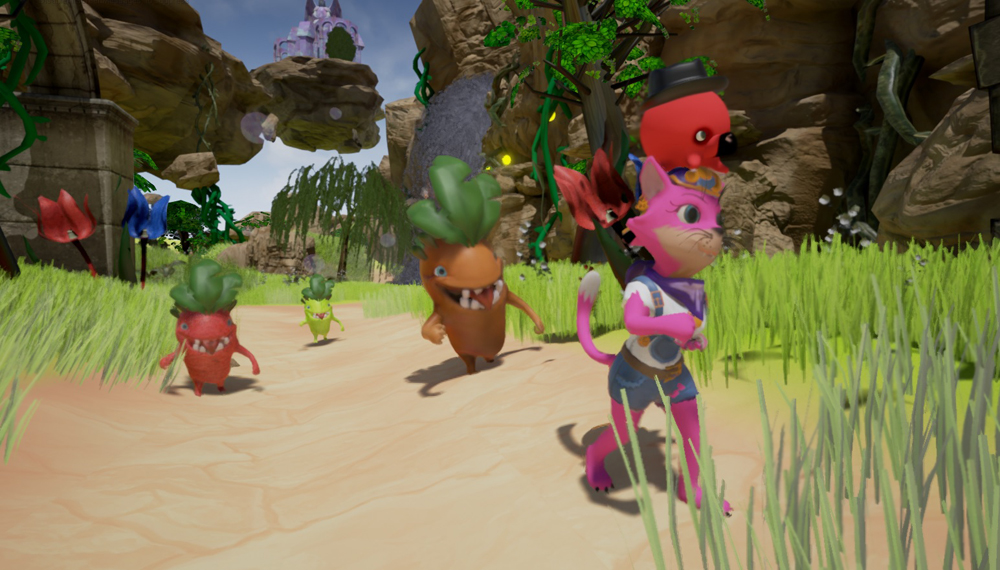 Kewpie-Jazzy will feature a soundrack composed by Grant Kirkhope (Composer of the music of Banjo-Kazooie, GoldenEye 007, Viva piñata, Yooka Laylee and many others games) The love for his work and his vast of experience will ensure top quality work.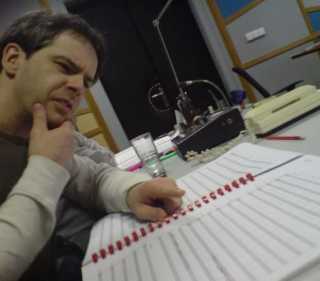 Please go to our Kickstarter website to know more and help spread the word!