Elega Corporation is excited to introduce a number of new bugfixes, the 2019 gameplay trailer, and future feature announcements for Kalling Kingdom.
2019 Gameplay Trailer
To set the stage, let's take a look at the trailer:
New Features Here, and On the Way
Recently introduced features to the game include:
Help text widgets (which can be toggled on or off in settings) to help new players learn how to play the game easily
The Market History bar chart, which shows the world market trend over the previous 12 turns
Kalling Kingdom saw its first release completed back in late September of last year but there were a number of features missing from the original development vision. So, to further deliver on that vision, additional features are in development for 2020:
Additional charts to help players understand overall trends in their city
New city events and tweaks to existing events

Additional trade deals with other cities will present conflicts to consider from the player's perspective - taking a deal with one city may present political complications with other cities, for example.
In addition to monster attacks, we are looking at providing some new layers to this mechanic, such as having to consider attacks from multiple dimensions (perhaps melee vs magic attacks... which will need some new systems to introduce those concepts) as well as providing more guidance to the player so they know how to properly defend their city using military spending
New interesting consequences on the side of high spending for the expense categories like infrastructure or administration
And more details to come...

New artwork is coming to add make the game more visually interesting, including to the canvas the player is interacting with when placing their buildings
New original music is being composed
A lore bible and website for the fantasy universe is being written now, which will provide a timeline and backstory to Kalling and provide a way forward on introducing new gameplay features and, perhaps, serve as the foundations for future games in the same universe!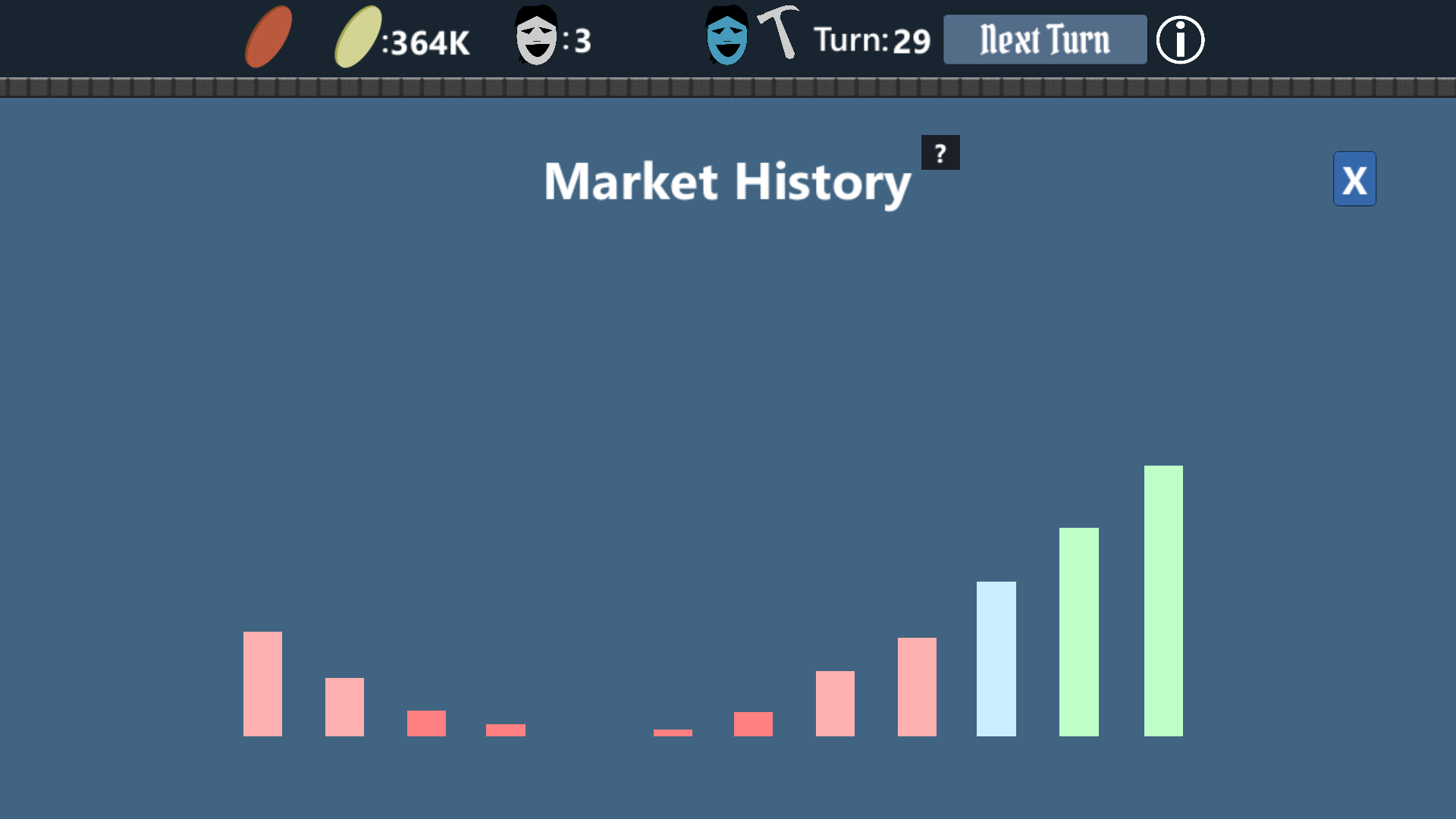 A big focus for the first several months in 2020 for development is looking at more ways in which attracting people to the city, and then keeping them happy, is more engaging to the player. While a "happiness level" is currently displayed: it doesn't interact with the game's systems in a meaningful way. So, we are going to work on improving that, and perhaps adding a system like different skill points that people possess, so you'll want to more appropriately use people in your town with specific businesses.
In the long-term, we also want to introduce a more meaningful trade and economic simulation system that involves goods being produced by businesses but this will take a lot of thought and testing - just know that we have heard player feedback there and are working on it.
New Storefronts
Kalling Kingdom was recently made available on GameJolt after long only being exclusive to Itch.io. Chances are the game will be available on Steam by the end of January 2020 and we are working on getting set up on Kartridge as well. If there are any other storefronts you'd rather buy the game, please let us know on Twitter: we're listening!
Thank you for reading, and more to come!