New updates for 2020 are now in progress for Kalling Kingdom, including an item production & trading system, a fully overhauled user interface (UI), artwork updates, new original music, and other enhancements to gameplay systems.
Around version v0.36, there was this UI mockup shown in a recent devlog: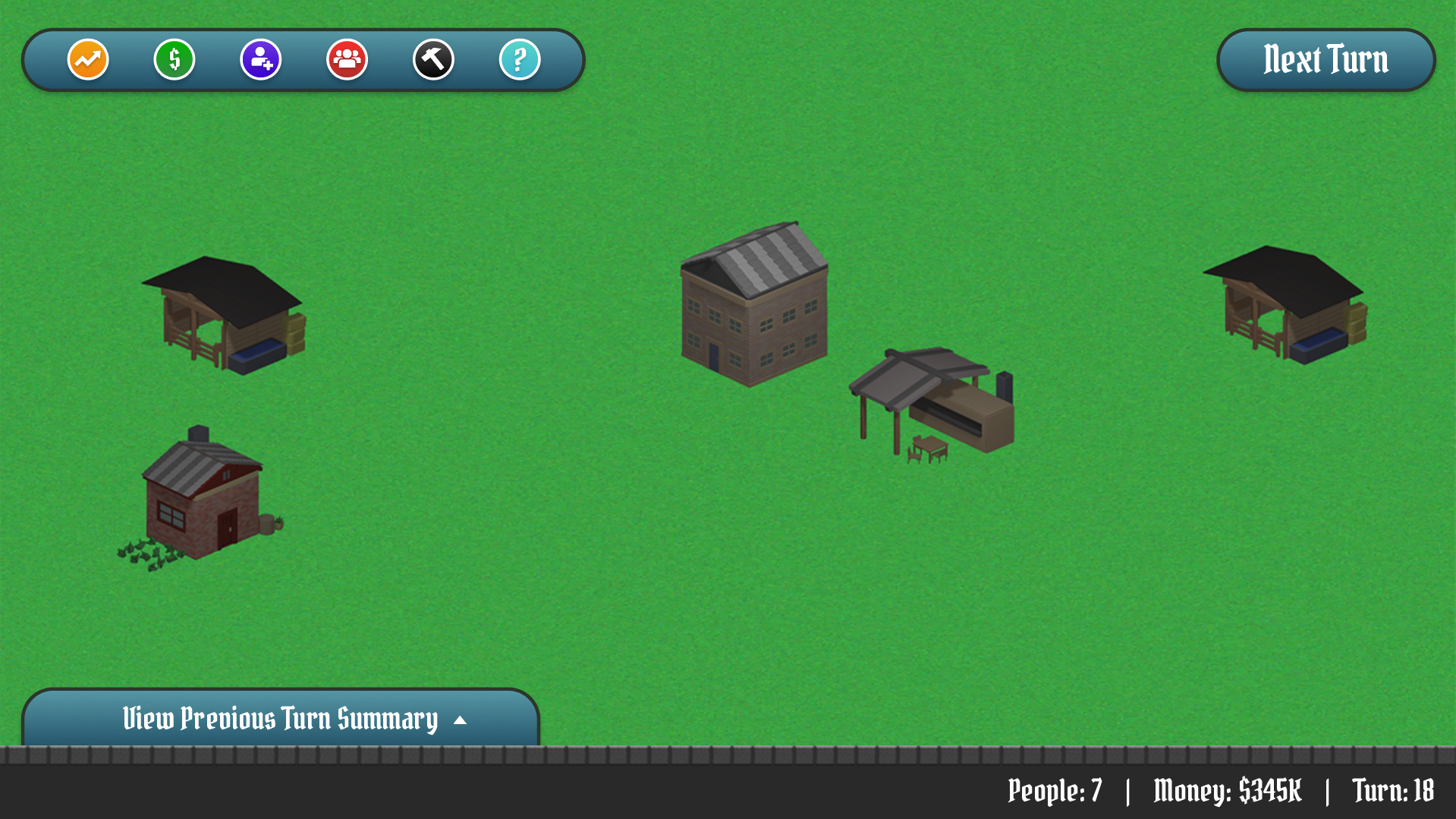 Since that time, live dev streams have started back up and we're in the process of implementing all the changes we had described for 2020 updates, starting with the user interface.
While the above is just a mockup, actual in-game setup for the new UI currently is looking like this, taken from the game running in-engine: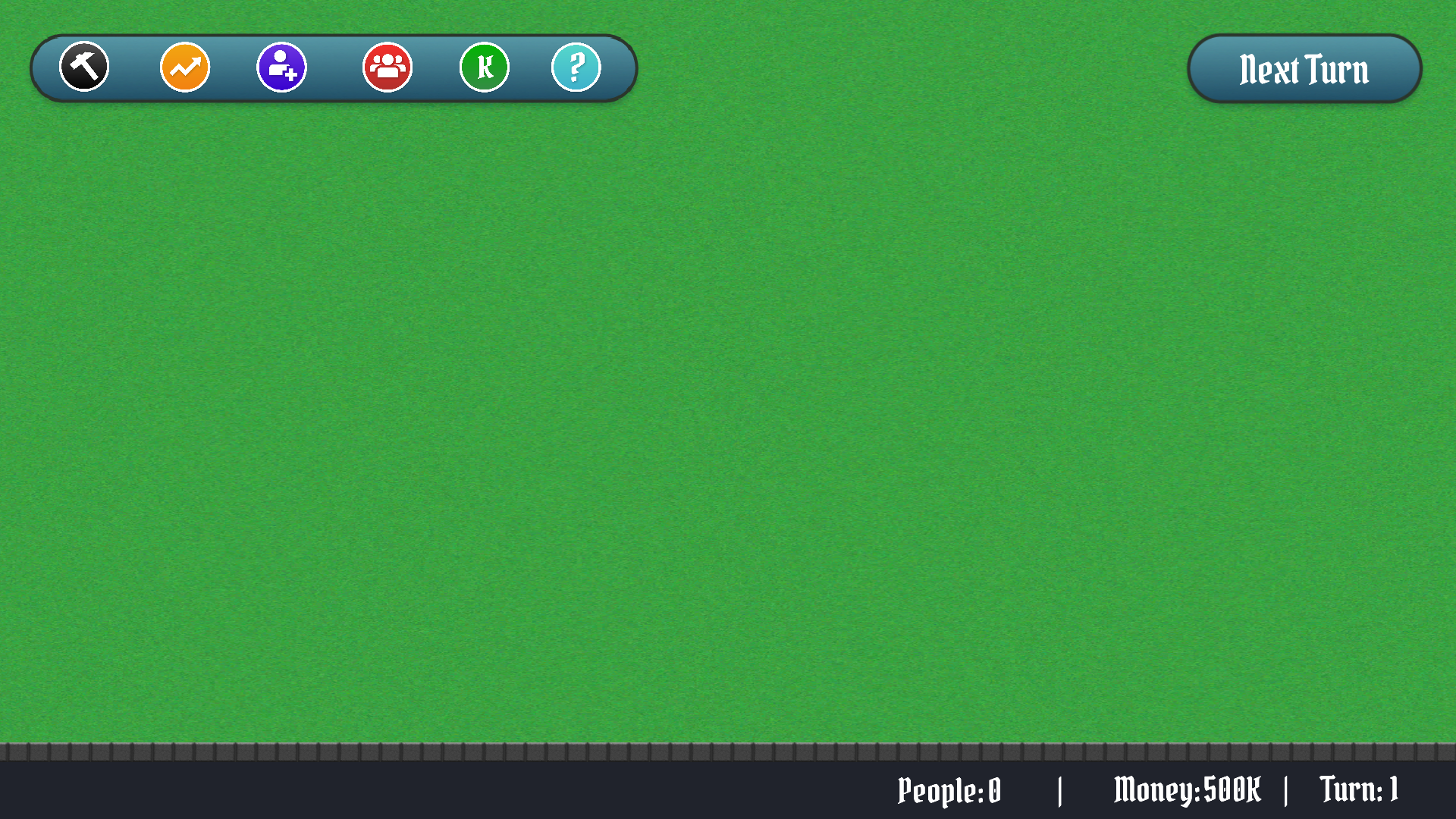 Some minor changes appear from what is originally done with the mockup: the most noticeable immediately may be the missing previous turn summary tab from the bottom left: that's still coming. In addition, the button order on the top left has shifted based on what is most commonly used by players on a regular basis - you probably spend more time building, managing the market, and hiring new available people than you do managing the unemployed or adjusting your city expenses. The hint button, shown with a question mark, is visible on the far right of the button bar.
The previous dev log outlines, at a high level,the priority for 2020 changes for the game. Or, if you have the time to see a full playthrough with commentary on all the tiny details that will be receiving attention, the dev stream from August 19th, 2020 shows the game as it exists in v0.36.