Greetings Pioneers!

Firstly, just want to apologise for no hotfix yet this week! We absolutely realise the importance of getting the bugs fixed in the current build, in order to tackle these issues we are transitioning engine versions from UE4.8 to UE4.12 whilst fixing bugs. This engine upgrade will give us a huge number of engine fixes and features from Epic but requires a bit of work to get everything working correctly after the many changes.

Beyond this, we are making some great progress on some of the upcoming creatures to make our new map feel that much more alive in addition to working on several new key systems and features.

Here's what we've been up to:

John - Lead Designer

The new stat manager, weapon system, AI target switching system and progression system have all been a HUGE focus this week whilst Lee, Marcin and I have looked into the best solution for the Juggernaut and spawning bugs.

I have also been talking regularly with Tristan about a massive performance optimisation for servers that he has been working hard on with Nvidia. For me, the next release is now a major bug fix, v0.1.16 will ideally be the survival, stat manager and progression system (with new consumables and fauna), and the following release will be the new world. Can't wait!

Matt - Art Director

Finishing up texture bakes for the weapon barrels. I've included an image to show the finished plain textured versions of the different combinations you'll be able to get your hands on! Here are a few of the finished combinations you'll be able to use...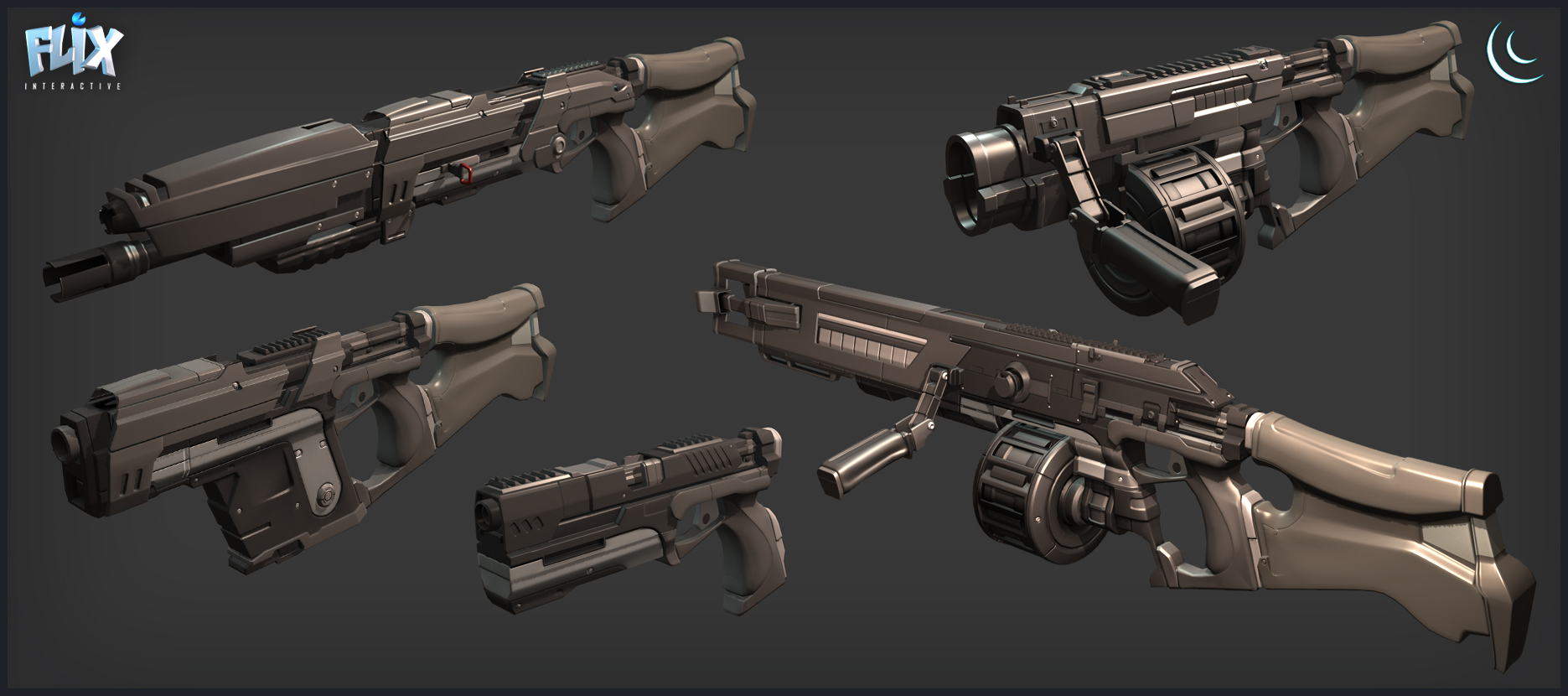 Lee - Technical Director

This week I was finally able to merge the UE4.10 release into our development stream. I'm now in the process of doing the same thing with the UE4.12 release. It's a slow and tedious process, but there are a number of fixes which we need for our game.

Tristan - Senior Developer

This week I have been working hard continuing to optimise the physics performance in the new map. With a great deal of help from the people at NVidia we have managed to get the foliage system running pretty well so you should all be able to destroy the rocks and trees of Pharus 7 to your hearts content.

I have also been modifying the mantling system as this was quite performance hungry as well.

Tom - Character Artist

This week I've been at Flix HQ working on the 'wolf' and the 'zebra' creatures.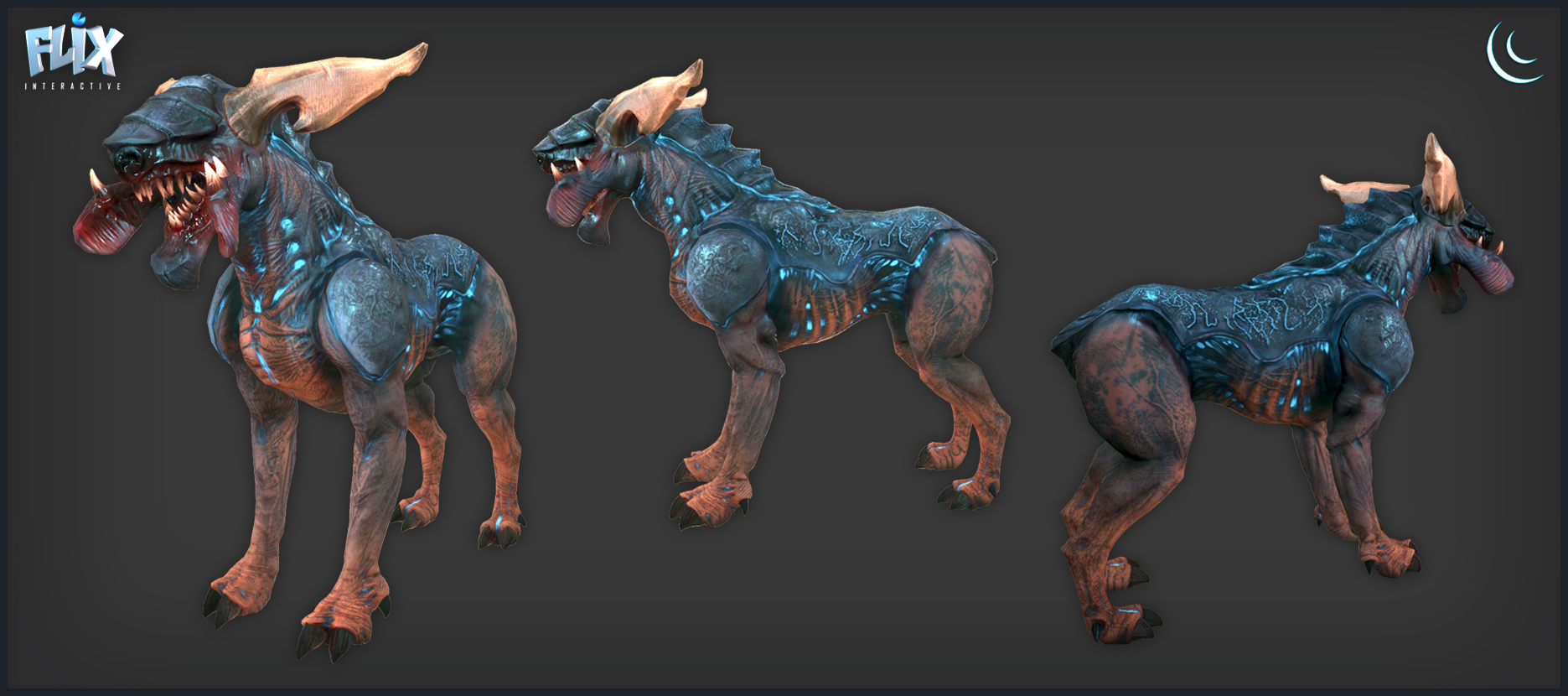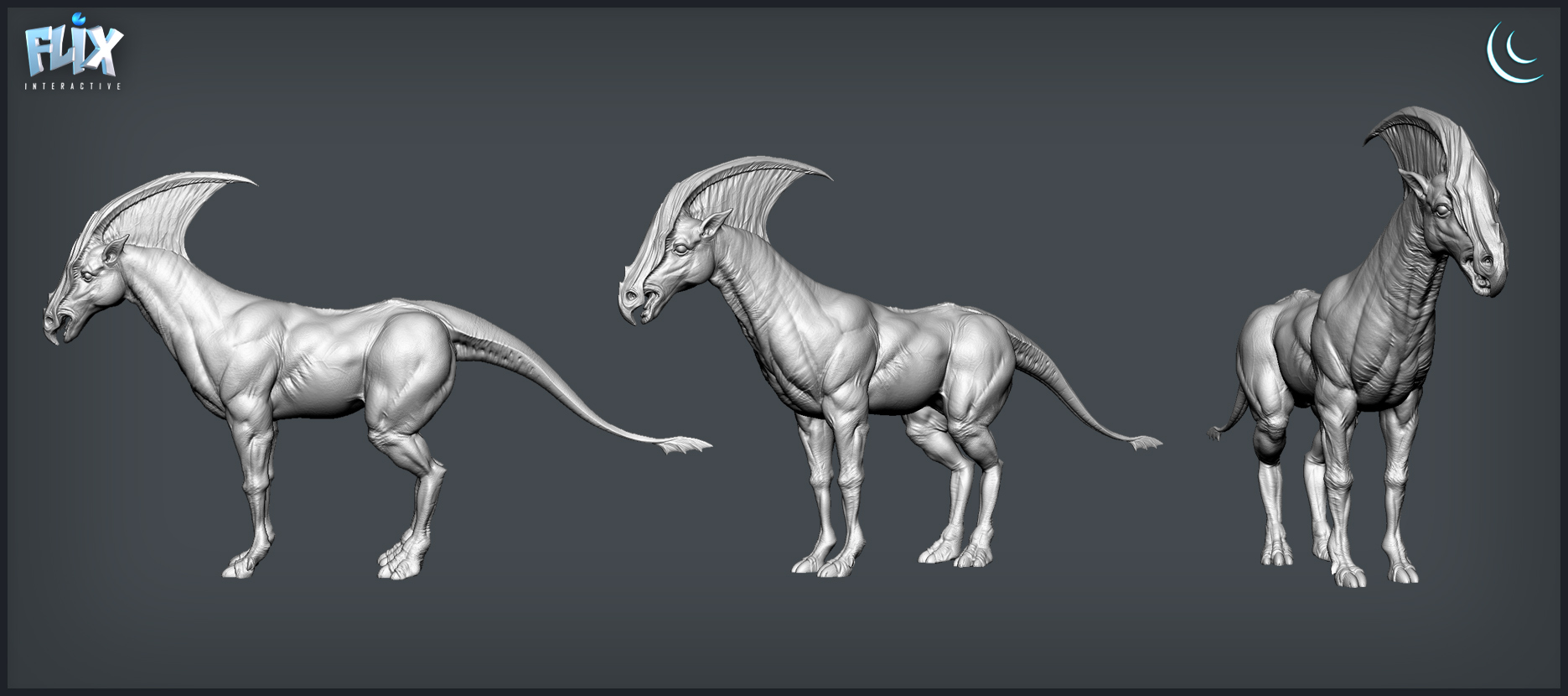 Yves - Senior Developer

We've been planning out character statistics system, this included things like health points and thirst. We've put a lot of effort and now have the final plans of the system, so putting it in should be the easy part.

Ricky - Developer

This week I have been sorting out the death markers on the map and compass and helping out with fixing up the UI after the latest engine upgrade changes.

Lauren - Animator

This week I've been rigging and animating a few different creatures such as the 'big fish', 'deer' and 'wolf' type critters which has been a lot of fun. Like many of our upcoming creatures, they have placeholder names (suggestions welcome!) that are there as a description of the type of behaviour and general feel of the animal. For the 'deer', that's a timid but fast animal, for the 'wolf', an aggressive neutral that hunts in packs.

Animations are work in progress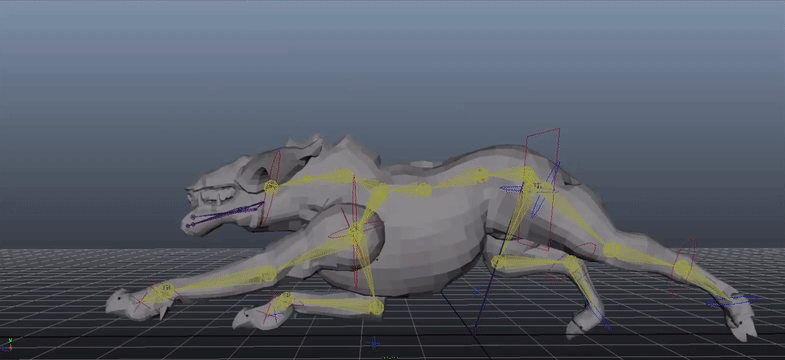 Marcin - Designer

This was the first week after the update of engine, so there was plenty of bugs in need of fixing for everyone. We managed, however, in the meanwhile to have a look at a few of core game designs, which we wanted to improve for a while now, and we've made progress with the designs for our creatures, biome population, attacks on the bases, and loot drops.

Secondly, Lee and I have implemented something we call "Ai Target Points", which will help us determine where AI should aim on its target, right now for visual fidelity, but in the future - for body parts priorities. And last, but not least, after the initial feedback on the progression system, I have been working on the second pass of the unlocking pace and layout.

Joe - Environment Artist

Over the past week I've finished the initial work on creating creature proxies before spending some time fixing a bunch of issues in both our current level and the new one - this includes a bunch of issues that cropped up since we moved to UE4.10.

I then spent a day adding modifier volumes to the new level - the TL;DR is this should reduce instances of ground AI spawning outside of normal playable space and help to optimise the spawning logic as those areas will no longer need to repeatedly be checked for paths when there are none! In between all this I've been working on the 2nd pass of the 'Deer' creature!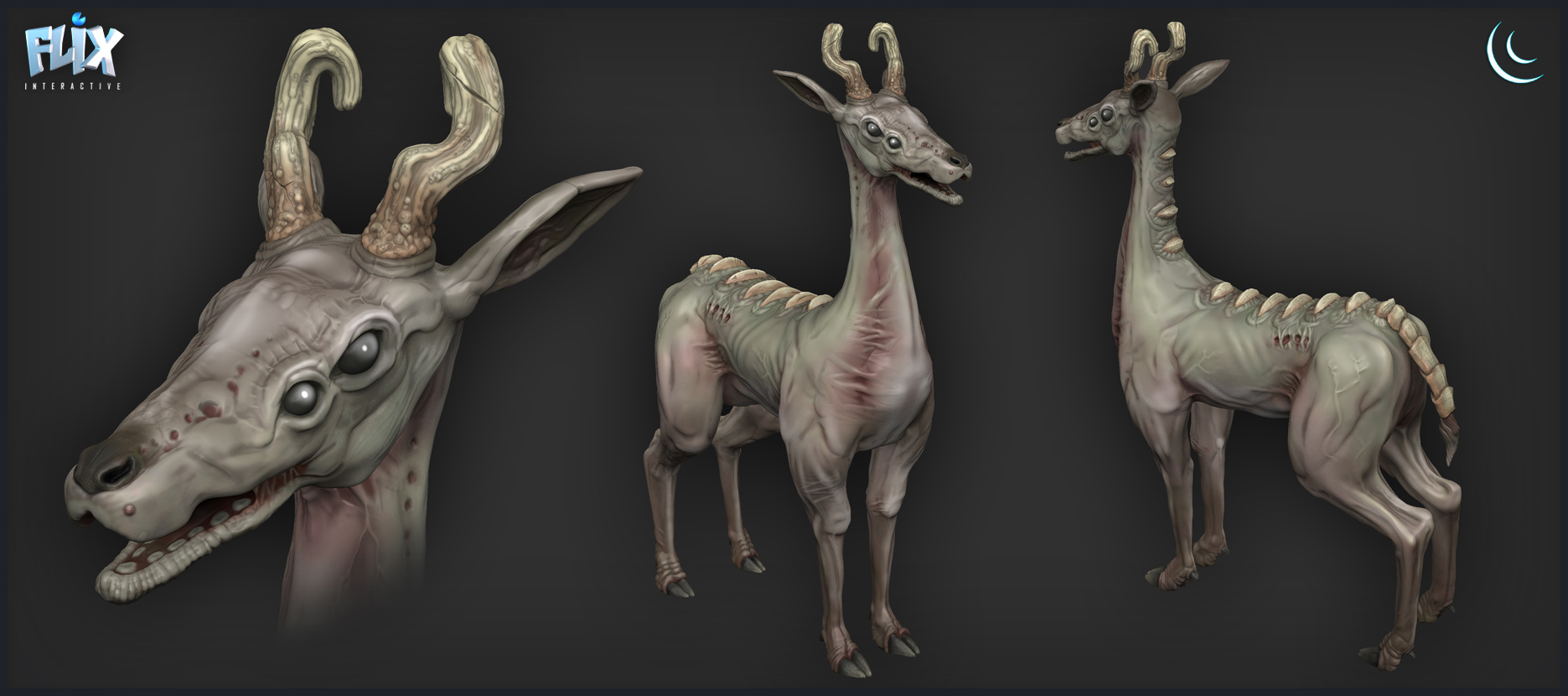 Simone - Concept Artist

Still knee deep in creature designs this week and slowly pushing my way through everything to get to the land! I've been working with the team and getting their feedback on all the creatures so far. There is a lot to go through and will take some time to get them all done, but we will get them all done! Strikes battle cry pose!

Andy - Lead QA

This week I've been testing almost all components of the game as we have recently updated the UE4 engine, however I was mainly focusing on the UI such as inventories, menus and Keybindings. I also got to hangout with our very own Tom as he was up at the office this week and I can tell you he is a delight.

See you in the fray!

-Team Flix