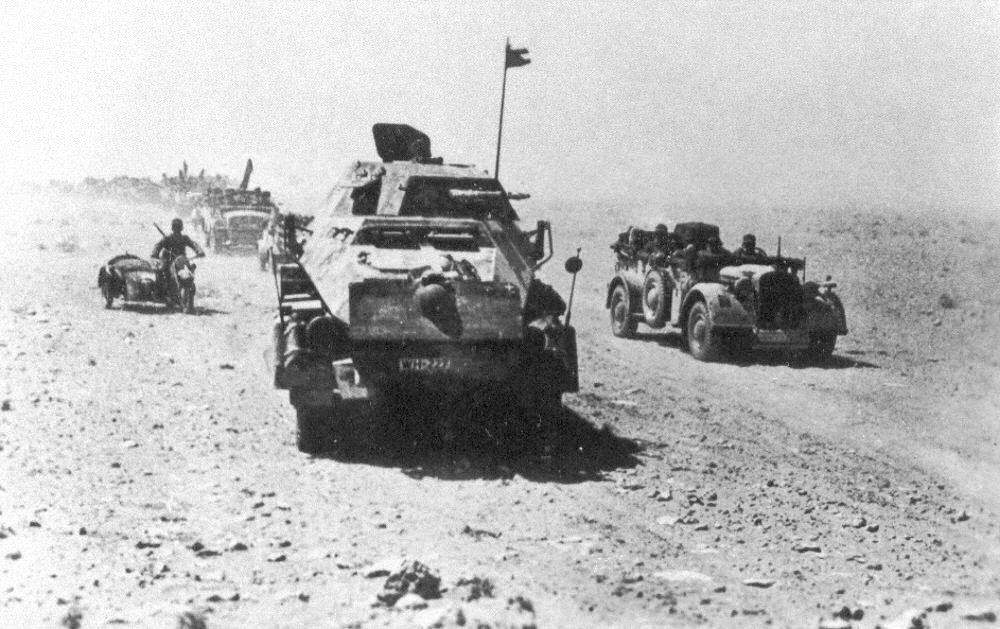 Following the victory at Tobruk Rommel pressed on the heels of the retreating Eighth Army. His intention was to bring the Eighth Army to battle and defeat it before the British had the chance to bring up fresh units and reform behind a defensive line.
In the event, he was able to cut off the line of retreat of X Corps and the XIII Corps, but his forces were too weak to stop them from breaking out.
The Mersa Matruh positions had been under heavy artillery fire from the Brescia and Trento Divisions, which along with the German 90th Light Division represented the main force invested in the stronghold.
After some time of infantry fighting and failed breakout attempts, the stronghold sought to capitulate. The fortress port of Mersa Matruh and 6,000 prisoners fell into Rommel's hands there, along with plenty of supplies and equipment, but the main goal of destroying the Eighth Army escaped him.