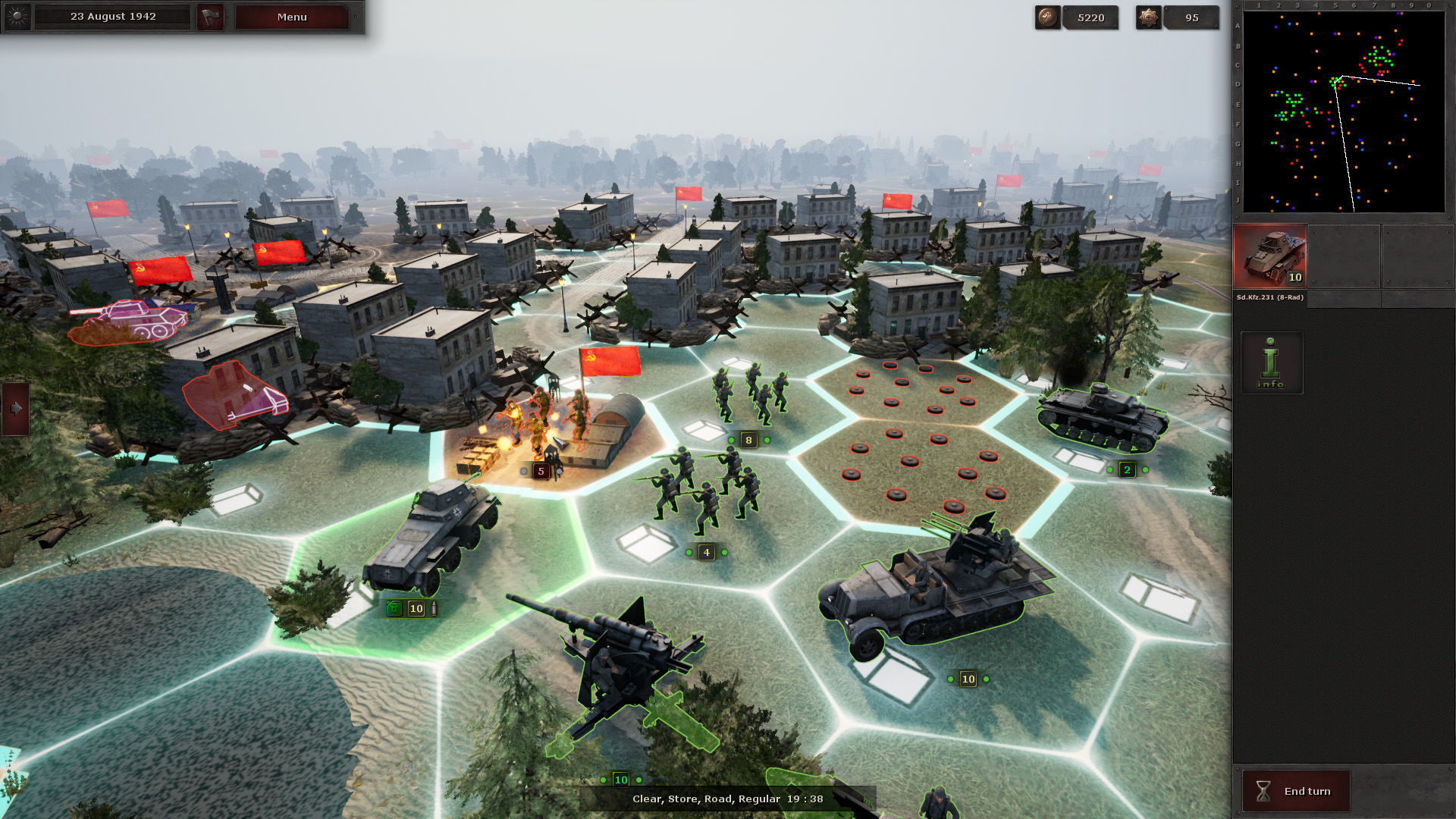 Supported by 2,035 Luftwaffe aircrafts and 1,934 tanks and assault guns, the 1,370,287-man Army Group South attacked on June 28, advancing 48 kilometers on the first day and easily brushing aside the 1,715,000 Red Army troops opposition, who falsely expected a German offensive on Moscow even after Blau commenced.
The Soviet collapse in the south allowed the Germans to capture the western part of Voronezh on July 6 and reach and cross the Don river near Stalingrad on July 26.
The 6th Army reached the outskirts of Stalingrad. Much of the city was quickly turned to rubble, although some factories continued production while workers joined in the fighting. The Stalingrad Tractor Factory continued to turn out T-34 tanks literally until German troops burst into the plant.
Fighting within the ruined city was fierce and desperate. We could not skip the battle that is often regarded as the single largest and bloodiest battle in the history of warfare.
Panzer Strategy Battle of Stalingrad game scenario includes such features as close quarters combat, Soviet plants supplying ammo and vehicles and a lot of snipers in the Soviet army including Vasily Zaytsev.
Due to the initial success of the German summer offensive in 1942, Hitler and the German commanders became more ambitious, putting great strain on the German army. Overextension reduced the capabilities of the German Army and its allies to defend this territory and the Soviets mounted a decisive offensive at Stalingrad, encircling the German army.
The possibility that the Germans would continue to the south and east, and link up with Japanese forces in India, was of great concern to the Allies. But the Red Army defeated the Germans at Stalingrad, following Operations Uranus and Little Saturn. This defeat forced the Axis to retreat from the Caucasus.