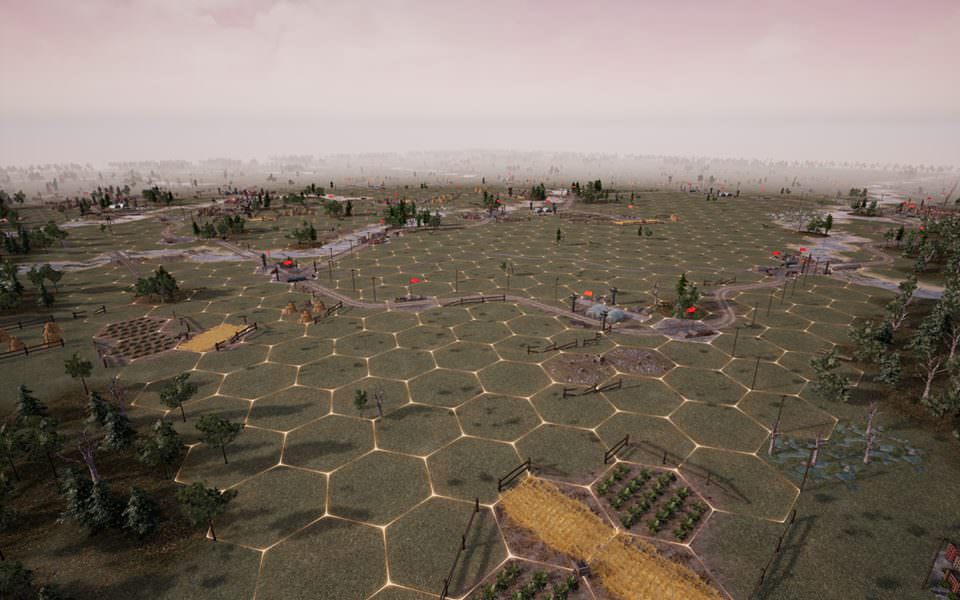 The German offensive was countered by two Soviet counter-offensives. For the Germans, the battle was the final strategic offensive that they were able to launch on the Eastern Front.
Kursk scenario map is the biggest in Panzer Strategy at the moment. The map is made with 3000 individual hexes. The feature of this scenario are the most intensive ground battles in the whole game. Also, both sides of the battle will have a large number of armored vehicles.
The Germans hoped to weaken the Soviet offensive potential by cutting off a large number of forces. The plan envisioned an envelopment by a pair of pincers breaking through the northern and southern flanks of the Kursk salient.
The Germans delayed the offensive while they tried to build up their forces and waited for not only new weapons, like the new Panther tank but also larger numbers of Tigers. But the Soviet government had foreknowledge of the German intentions, provided in part by the British intelligence service. So the Soviets built a defense in depth designed to wear down the German armored spearhead. The defensive preparations included minefields, fortifications, artillery fire zones and anti-tank strong points.
For the first time, a major German offensive had been stopped before achieving a breakthrough. The Germans, despite using more technologically advanced armor than in previous years, were unable to break through the in-depth Soviet defenses and were caught off guard by the significant operational reserves of the Red Army.
The Soviet victory was costly. The Red Army lost considerably more men and material than the German Army. However, the Soviet Union's larger industrial potential and pool of manpower allowed them to absorb and replenish these losses. After this operation, the Germans were lacking strategic reserves when western air power had started viciously devastating the Luftwaffe and penetrating into Italy.