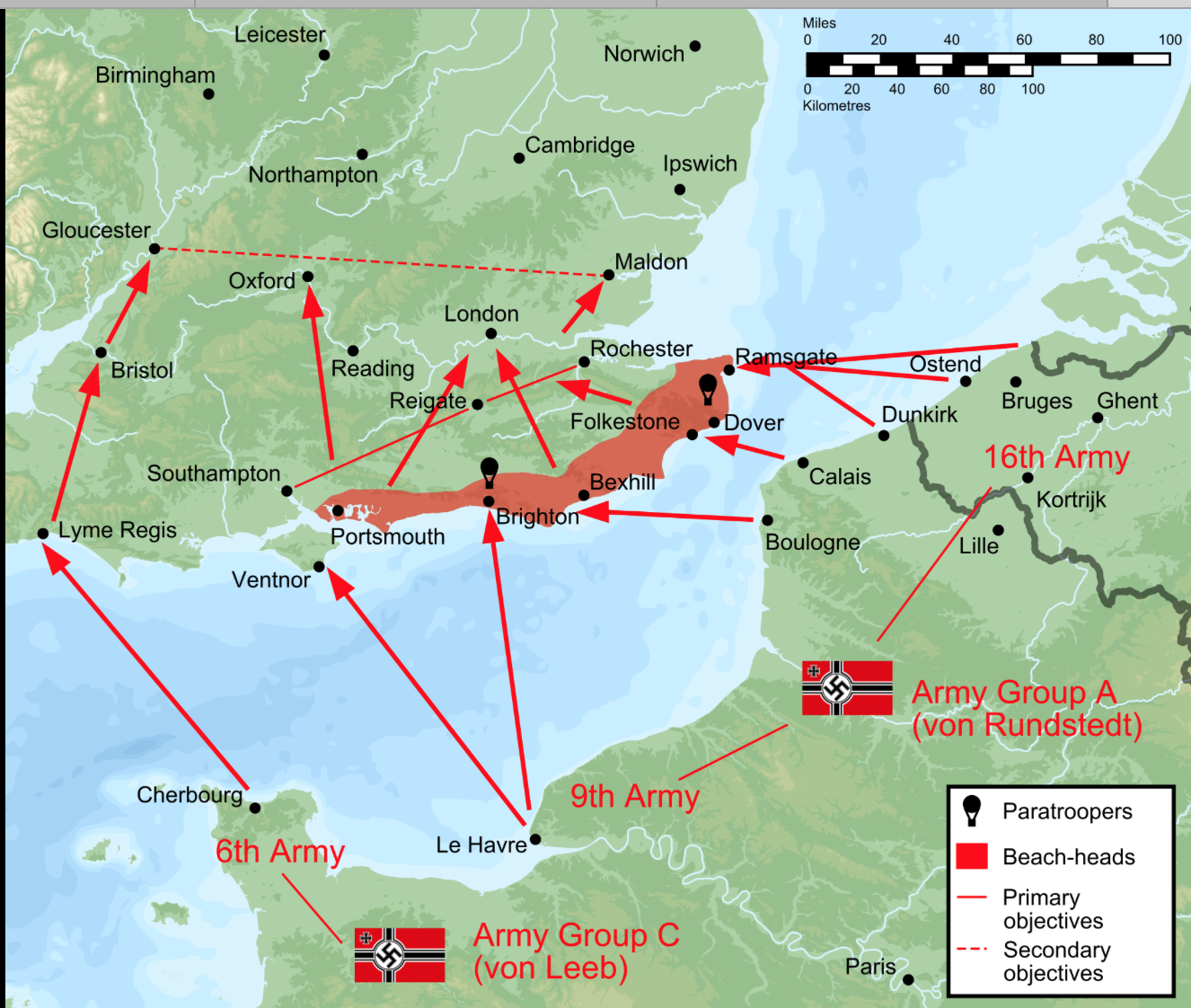 He prefaced the order by stating: "As England, in spite of her hopeless military situation, still shows no signs of willingness to come to terms, I have decided to prepare, and if necessary to carry out, a landing operation against her. The aim of this operation is to eliminate the English Motherland as a base from which the war against Germany can be continued, and, if necessary, to occupy the country completely."
The code name for the invasion was Seelowe, "Sea Lion". As a precondition, he specified the achievement of both air and naval superiority over the English Channel and the proposed landing sites, but the German forces did not achieve either at any point during the war, and both the German High Command and Hitler himself had serious doubts about the prospects for success.
A large number of barges were gathered together on the Channel coast, but, with air losses increasing, Hitler postponed Sea Lion indefinitely on September 17, 1940 and it was never put into action.
The Operation Sea Lion did not start in 1940. However in Panzer Strategy you will be able to attack Britain in case of brilliant victory in the Battle of Britain. You'll have to cross La Manche and launch a landing operation on the South-East of Great Britain. The next objective is to push the British forces to the north and to conquer London.