Judgment has been Greenlit
After 23 days on Steam Greenlight, Judgment has been Greenlit! We spent a lot of our precious time on trying to get people to visit our greenlight page, and now we can get our focus back on creating a better game.
We're now working hard on bug fixes and new features for alpha 3, some of which are shown below in this update.
A big thank you to all our supporters for helping us get through the Greenlight process. It hasn't been easy but we're very excited with the support and positive feedback we got during the process.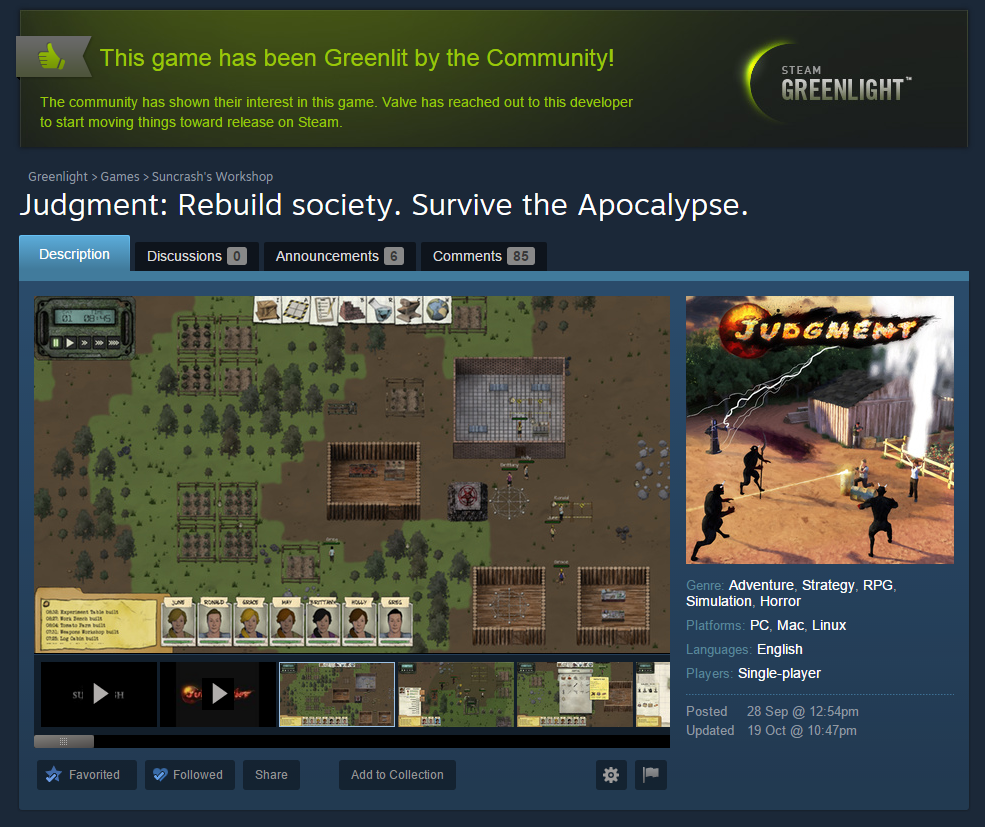 Judgment in Casual Connect
Although not exactly a casual game, we got an opportunity to participate in the Indie Prize of Casual Connect Tel-Aviv, and showcase our game there. For three days we watched people play Judgment and heard their feedback. The feeling is we're on the right track, but there's still much work to be done.
We also met other indie developers from around the world and some great people from Unity and other companies. All in all we had a great time and very productive.