Alpha 8
It s been a very busy month, working on alpha 8 and participating in Gamescom. Finally, alpha 8 is here, available on Steam, and we are very happy with this new build.
This build is varied, with new content, new mechanics, usability fixes and even some cool new customization options. A new combat biome and several visual effect improvements have been introduced.
Want to stay up to date? Subscribe for updates.
Here are the main changes (including changes from alpha 7.2 which never made it to the main branch). Full list of changes can be found at the bottom.
Note: Unfortunately with all these major changes we were unable to support saved games from previous alpha versions. You will have to start a new game
You can find the full list of changes in our Steam Update.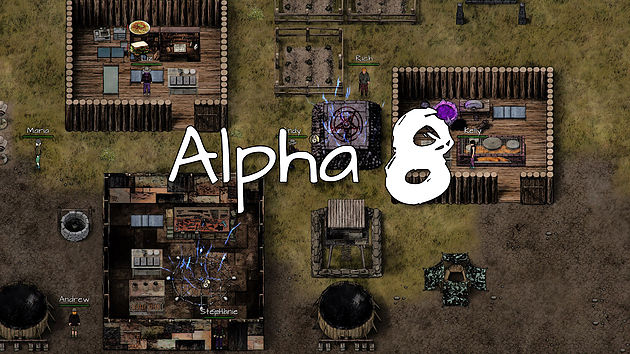 Survivor Appearance and Customization
From now you can customize survivor appearance at any time. Don't just rename survivors as friends & family, customize their appearance so they actually resemble them. Beware though, friendships have been ruined in the past when survivors representing friends die horribly.
In addition, survivors now have hats! Hats are randomly generated and can be manually selected from the survivor customization window.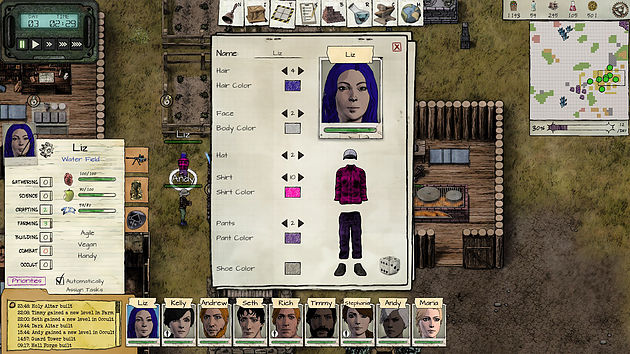 In-game encyclopedia
By right clicking any item, object or tech, you can see detailed information about this item. From the information window you can access the required research or raw materials, allowing you to navigate through the items until you figure out exactly what you need to craft that cool new 50 caliber sniper rifle.
Automatic crafting
No more micro-managing multi-clicking food production. Right click and craftable item and from the information window, set up automatic crafting. You can define minimum and maximum values and make sure you always have a sufficient supply of boards, scraps or any other resource.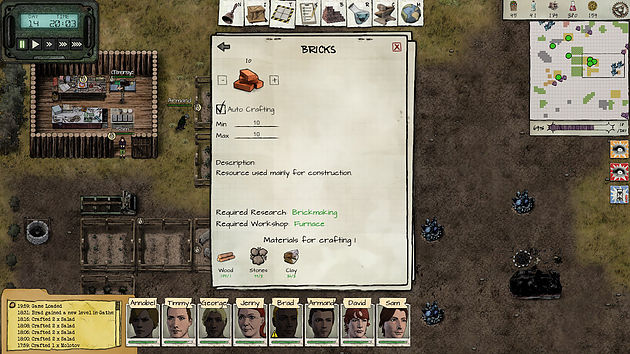 Survivor Grouping
Survivors can now be grouped together by clicking CTRL + a number key, just like RTS games. This allows easier control during combat, separate ranged groups from melee and control them all at once.
Random Events
New random events infrastructure allows us to create complex, ongoing, branching, multi-step random events. 5 new random events have been added to make the game more interesting, and many more will follow in our next few updates.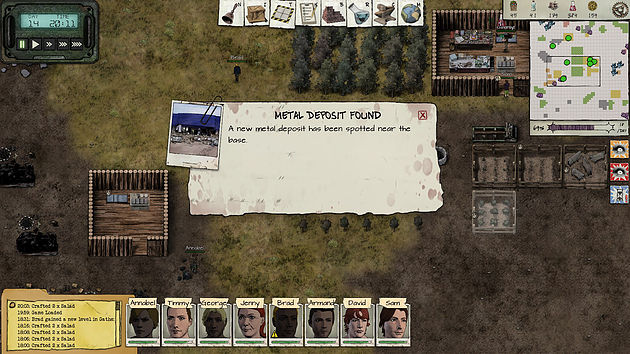 New Creature: Legion
Legion is a huge hulk of a demon, very slow but very durable with strong armor. Weaker weapons can barely penetrate its hide, so use high damage weapons from afar if you want to survive this one.

Weapons, Research, Objects
New mid and late-game ranged weapons have been added, and all weapons in game have been re-balanced so that the difference between different weapon tiers is more notable. Some weapons are clearly better suited against stronger, armored enemies while others are better at picking off several weaker creatures.
In addition several new research subjects were added, coming soon subjects were implemented, and new objects such as a passive water collector have been introduced.
New Combat Biome - Suburbs
New combat maps were added in a brand new biome - The Suburbs. These are not your typical peaceful family friendly suburbs, however. Death and decay can be found even there…
Players will now encounter the suburbs in random combat encounters, such as scavenge and rescue missions.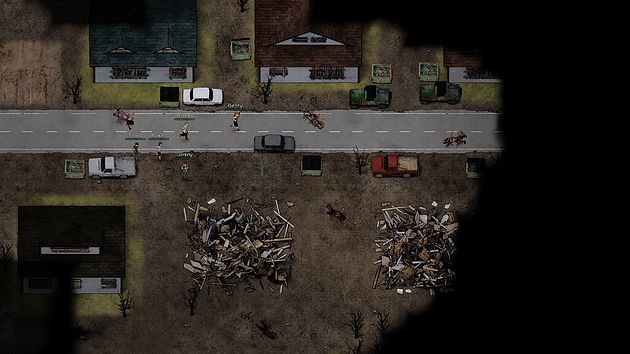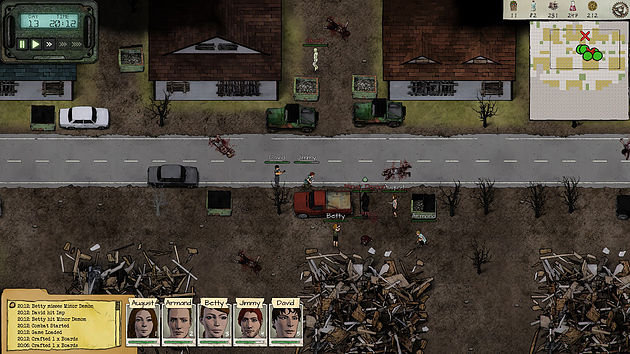 Early game tactical equipment
Consumables and combat abilities add an important level of depth to the tactical combats, however these became available only later in the game, making early game combat less interesting than it could be.
We now added some early-game items that add more interesting tactical and strategic choices earlier.
Visual Improvements
Improved visuals that create a more dynamic and darker atmosphere in the game. Black smog, color balancing and modifications to the terrain all contribute to a darker feel, more fitting for a game taking place during the apocalypse as demonkind roam the world.
Another improvement to Judgment's look & feel are new particle effects that replaced some of the older effects that were using a sprite sheet animation.