Looking back at the Early Access Release
A month ago we released Judgment on Steam Early Access, and this is our first update since then. I'd like to thank all the players who bought, played, and sent us feedback on the game.
It was so great hearing from so many people that enjoyed playing, and being featured on so many YouTube channels. We are so excited and it gave us a huge boost of motivation to keep working and improving the game.
And now, a month after the EA release, two patches later, here's Alpha 6.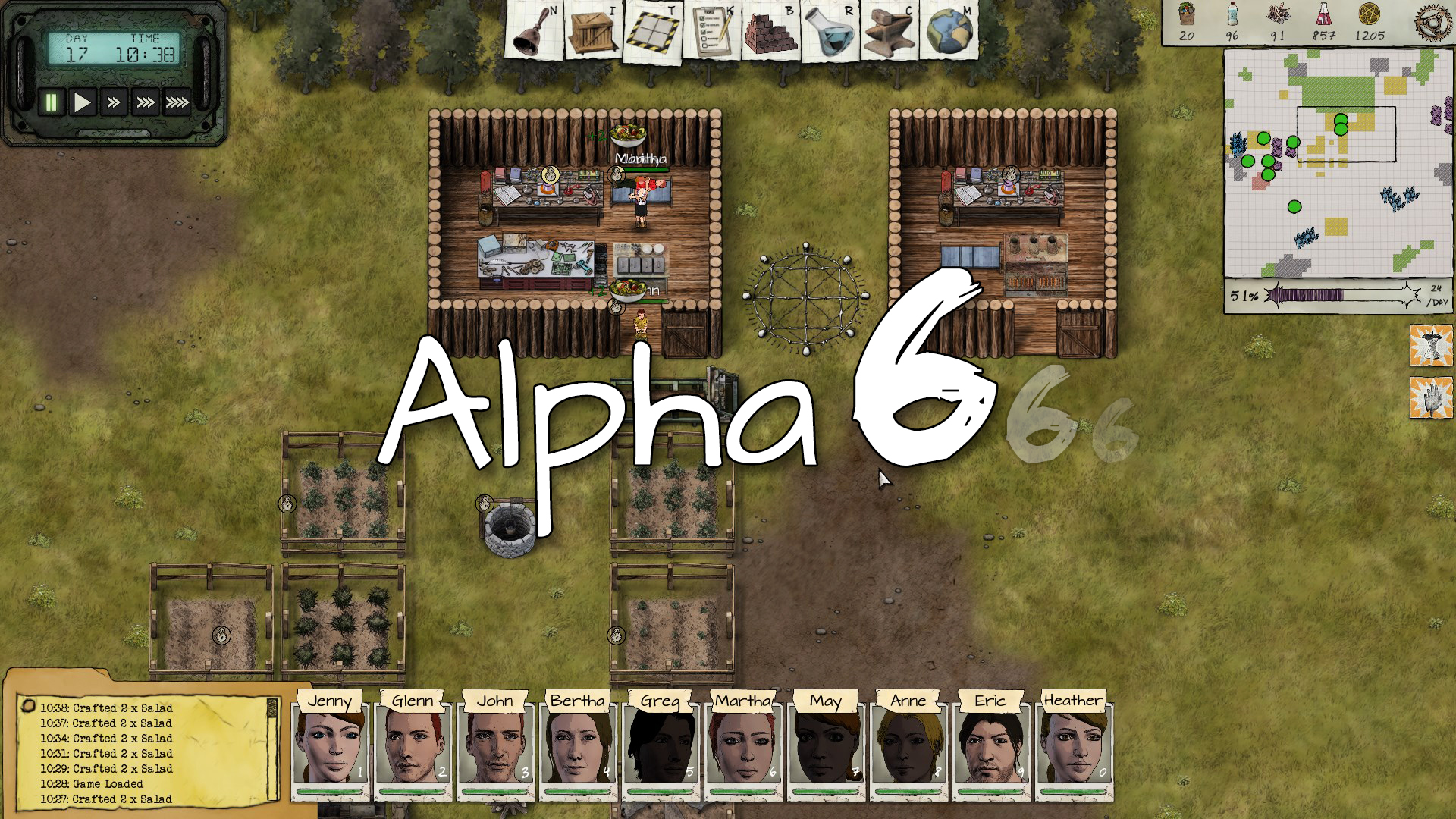 Awareness Mechanic
In alpha 6, attacks on your base are now affected by your actions. There's a new bar, that represents how aware the enemy is of your presence. This bar fills up over time, and affects how often and how strong attacks on your base are.
As your colony grows and you rescue more survivors, the enemy's awareness will increase faster. You can mitigate this by performing research and tasks that hide your presence from the enemy. Other actions also affect the awareness, such as scavenging and dealing with enemy scouting teams.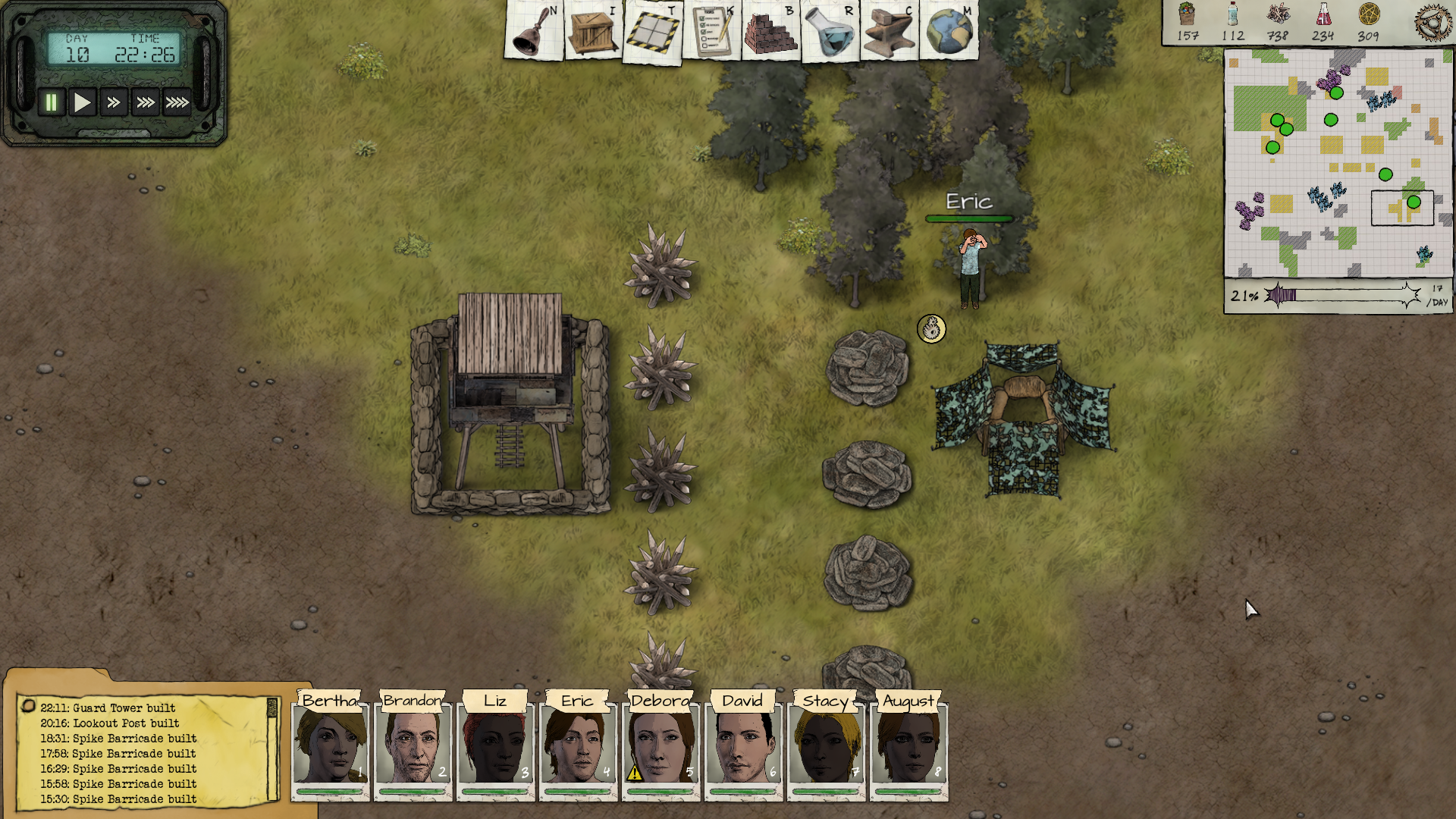 Priorities Summary
When setting survivors' task priorities, you now have much more information available to make your decisions. You see all the survivors' priorities in one place, quickly seeing how many people are focusing on each task. The skill level of each survivor now appears next to each task type, so you can easily tell how well a survivor is suited for that task.
You can also sort the survivors by their skill levels, so finding the best survivor for a given task is as simple as it can be.
Key Binding
The new key binding interface has two purposes - it collects all the controls in one location, so can be used as a "help" page to learn what can be done with the keyboard, and it allows you to customize these controls for your convenience.
Several new keyboard controls were added as well, such as a shortcut to the help page, and zooming in/out.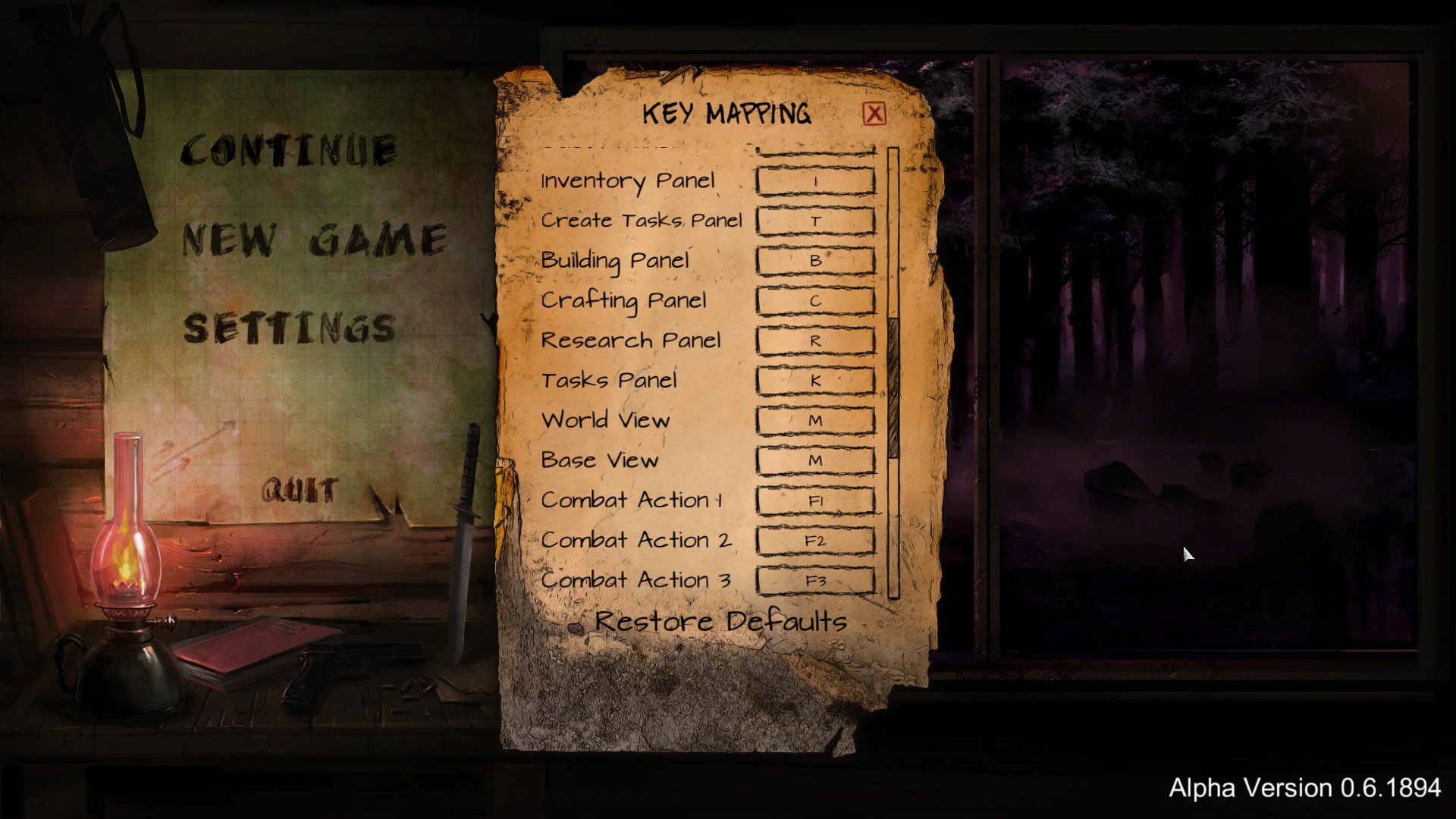 Scavenge Re-haul
We changed the way loot is calculated in scavenge missions, so that each location has less item types, but more of each item. We also increased the total amount of loot available in each location. This way you can choose locations with specific items that you need, and get more of it, instead of having to scavenge all around.
This change makes scavenge a viable alternative to gathering in your base, for some items. Scavenging, however, now has a price in that it makes the enemy more aware of your presence. You will have to choose your scavenge expeditions carefully so you don't bring too much unwanted attention to your colony.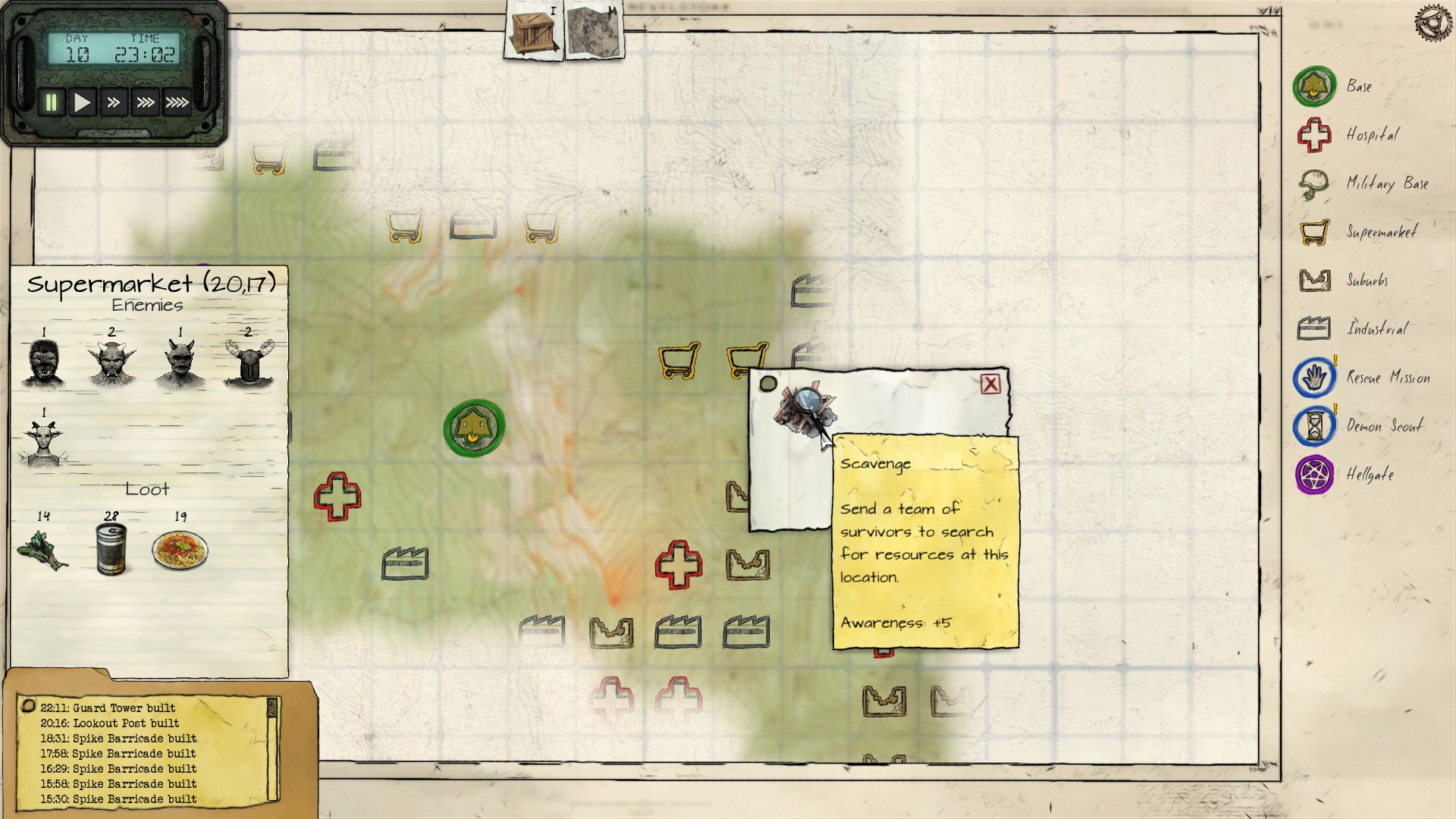 Fallen Angels & Holy Words
Fallen angels are a bit different than other enemies, in that they have a very long range, longer than all but a few of your weapons. In order to fight off the fallen angels, you will need to send your survivors out of cover towards the enemy line, so your weapons can reach the angels.
Killing fallen angels will get you Holy Words, which are also (but rarely) found in scavenge. These scriptures are now necessary for crafting holy items and some of the holy rituals.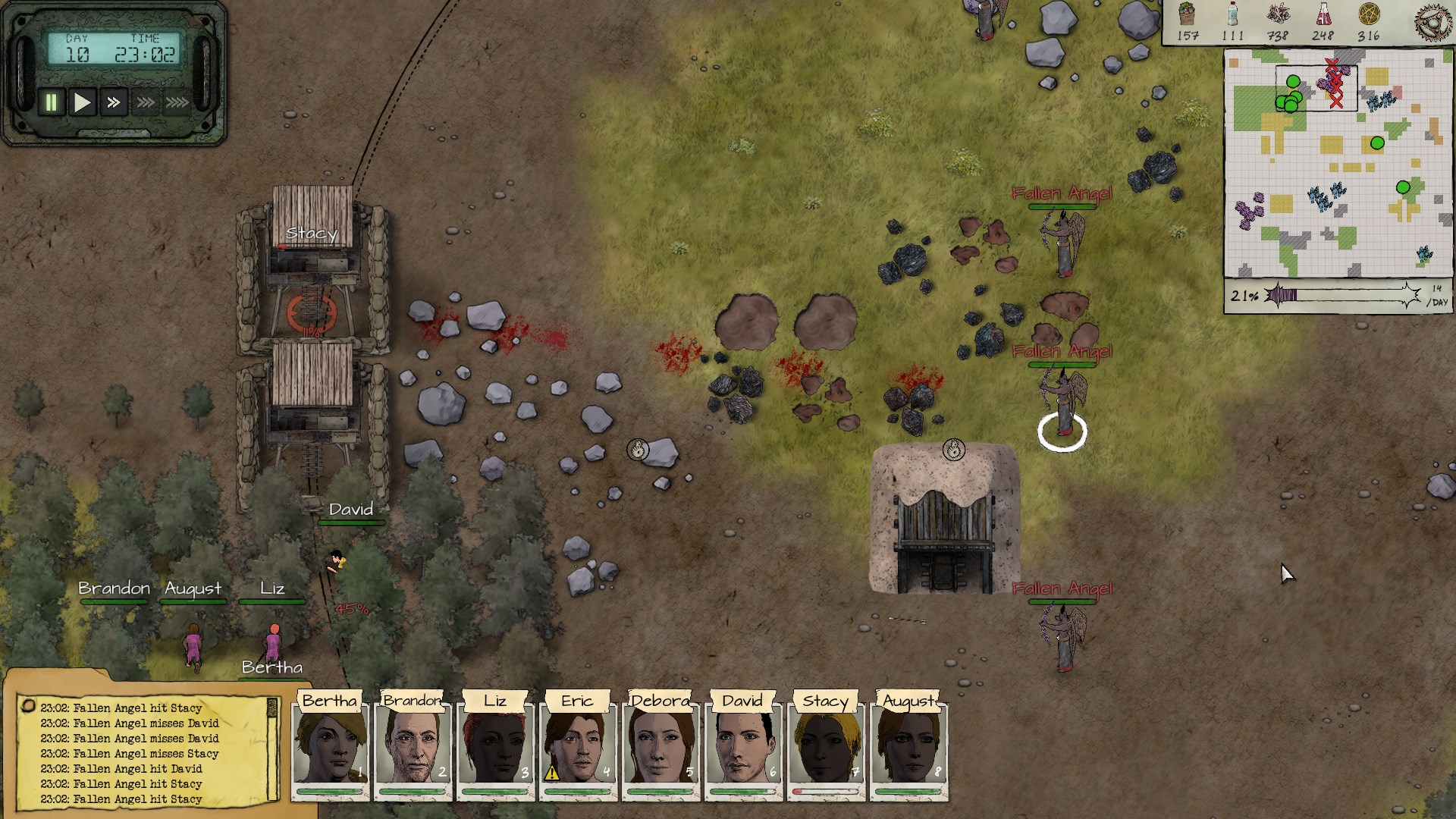 More Content
Several new items and technologies were added, and some of those marked coming soon were implemented. Some technologies now provide passive bonuses, and some items can only be found by scavenging, including some rare weapons that are stronger versions of weapons you can craft.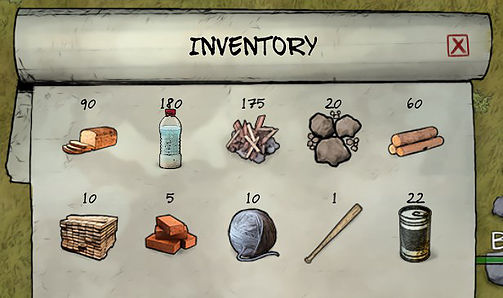 Larger Expeditions
You can now send an additional survivor on missions outside your base, after you've done some research. This allows taking on stronger enemy forces.