In October 2019 (remember that innocent era?) three game developers from Finland did a small, funny JRPG and Visual Novel hybrid for Ludum Dare. It was released on Itch.io and proceeded to gather a lot of positive reviews, also landing on the 7th place in Graphics category of the game jam. The short (~15 minutes) game was so well received that it would have been a shame to leave it at that. So what's a popular JRPG without an extended version these days?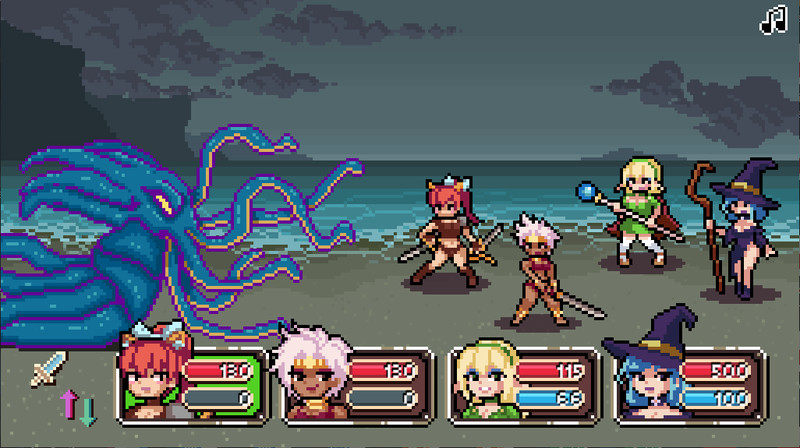 We'd be royally screwed if we missed the golden opportunity to remake or remaster a special definitive edition of Ignis Universia! So raise your glasses for
IGNIS UNIVERSIA: ETERNAL SISTERS SAGA DX!
While not an actual sequel many have been waiting for, it is a step towards that direction and more of an enhanced 1.5 ReMIX version. We'll be releasing it on Steam to see how it does and hopefully gather enough interest to enable us to make the actual sequel!
The DX version includes a whole new side quest with about the same amount of content the original contained as a whole, new mechanics and of course a lot of polish.
Don't miss the chance to check out a game with rave reviews, such as
"AMAZING! Super cute art, hilarious story. LOVE IT! LOVE IT!"

"Love the game but that credits song is definitely copyrighted don't tell anyone"

"what engine did you use ?"
Steam Link: Store.steampowered.com
Original LD version on Itch.io: Arzi.itch.io