Just added gamepad/joystick support for the game! You should be able to download the update by now!
This will affect only the Windows builds, as Android gamepads are not yet supported by GameMaker Studio; If support is ever added in the future, rest assured I will add it to the game!
There are, however a few things to keep in mind; First of, Xbox 360 controllers are not 100% supported, there may be some unrecognized keys, and they may not work at all, Unfortunately I havent had the chance to playtest with any, so I cant be completely sure about this, I am speaking based on other people's experiences using GM:S and 360 gamepads. Besides those, most if not all regular PC gamepads should work perfectly, and the settings screen includes a little graphic showing the recommended layout of the keys when you are making the cnfiguration.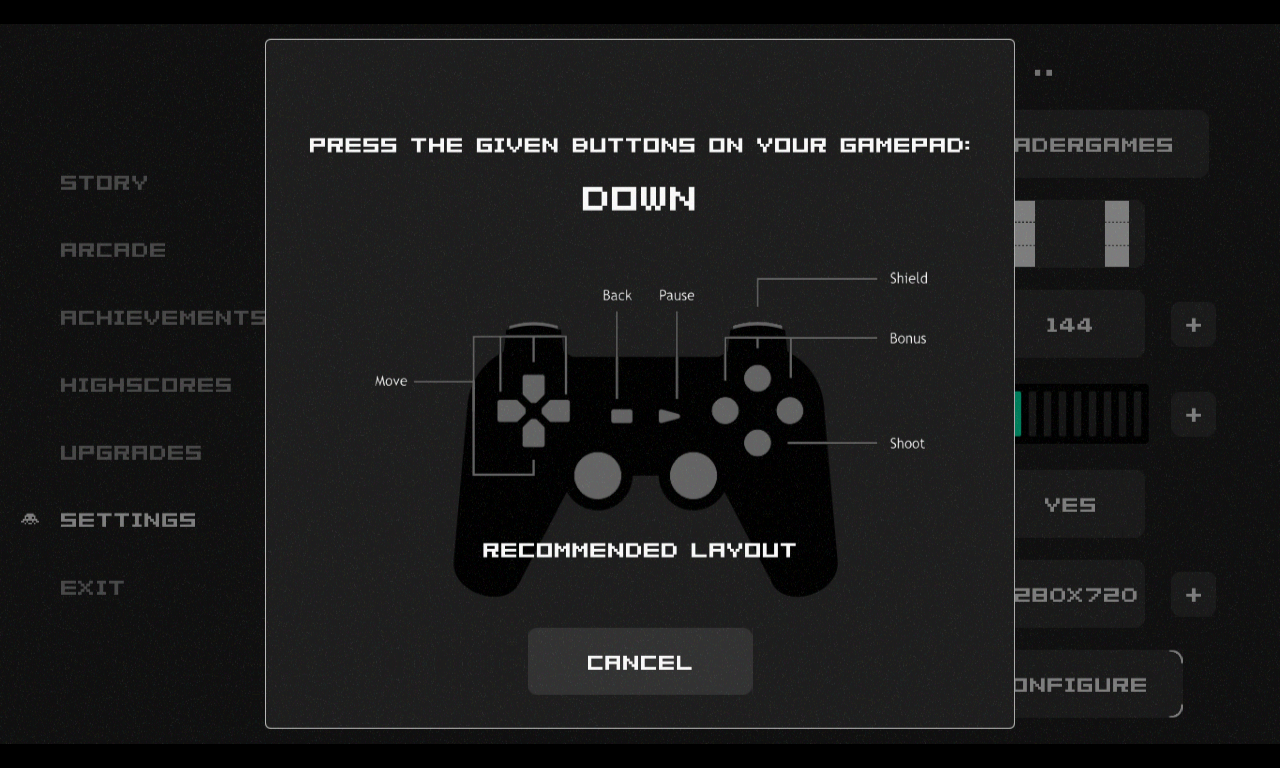 Menues can be a bit odd to navigate trough, but for what it is needed, its far enough. It is the best I could achieve based on my touch-based menu layout, keep in mind this game was never made with gamepad support in mind! besides the menu, the in-game controls feel excellent, and the experience is far more enjoyable than with a keyboard, so I highly recommend to play around with it if you have the chance!
This also means that, when OUYA is out, there will be more chances I port this game to it! as of now, unfortunately, I havent asked for a devkit when I had the chance, but if it goes well now, I might get a regular one ASAP ;)
On a different note, a Mac build will be be coming soon, around next week, I just have sort out some issues, Unfortunately due to the lack of an own Mac PC, I am not able to test it on different models, nor even playtest myself with one, meaning it will be very untested, but its something, I did not wanted to leave Mac users out of this!
Cheers to everyone, enjoy!