Hi Folks!
Here we are with another big news: we are proud to announce we have just hit the Steam Greenlight!
Log in with your account and give us a thumb up if you want to see this amazing game on the Steam store. We need your help to get greenlit… do not disappoint the King and vote for us!
In addition, we made a gameplay video to show you how the game works and to explain its core mechanics. The game you watch us playing is the demo version. We've already released it and you can download it for yourself by clicking here. Why don't you play and tell us how you complete the bandit quest compared to our run?
That's all for now, stay tuned for the next update.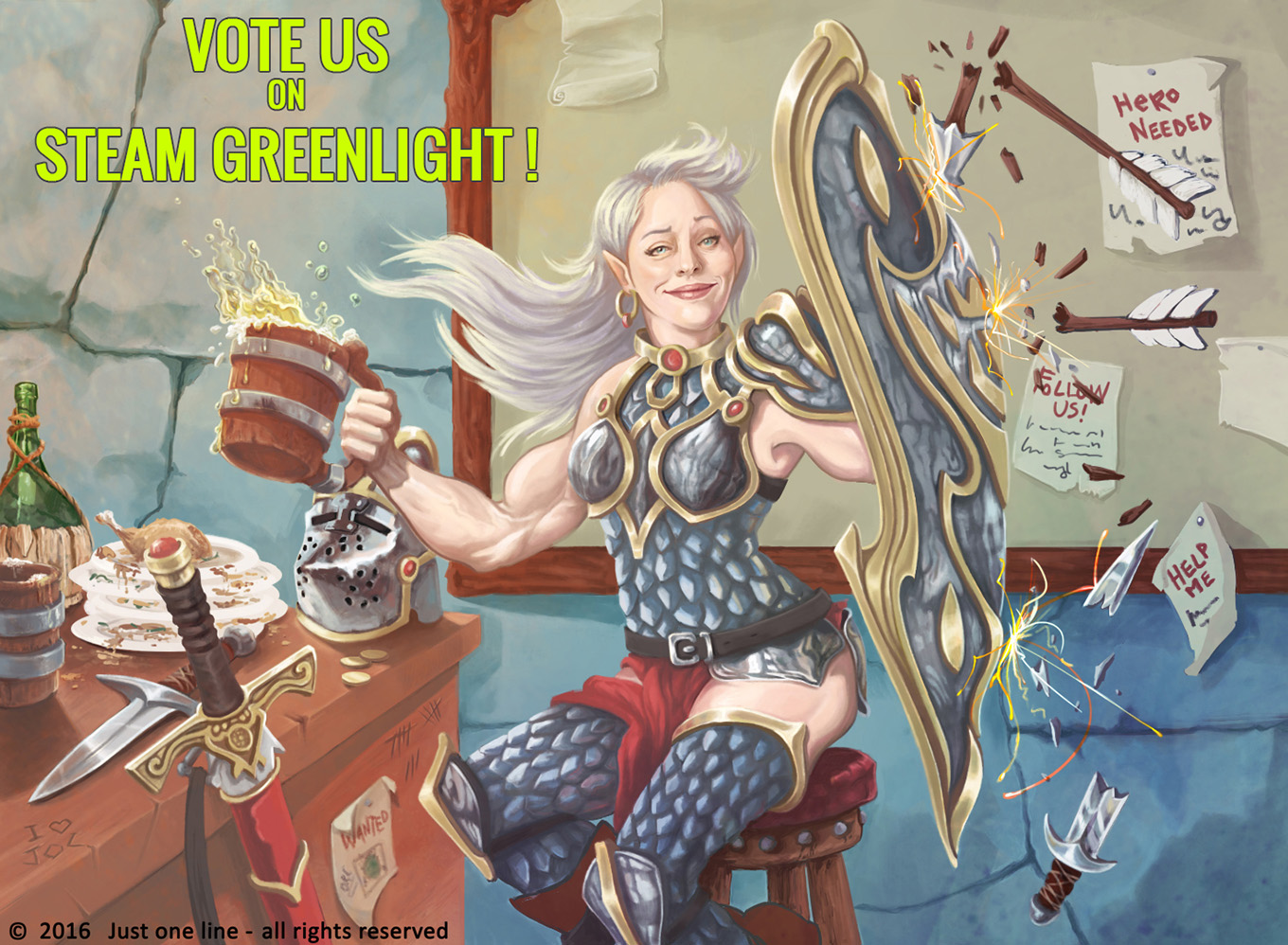 The JOL Dev Team.