Hewwo everyone. 'w'
It's been a long time since we post update on this site, but the development is still ongoing! We plan to launch the full version of this visual novel around December 2020. p.s: We have reached chapter 5 (out of 6) in Android version
And as promised before, we will hold live Q&A developer session for ALLBLACK Phase 1.
Come join us (me, the developer @madscientist and @fsc, the original author) on Discord with this invitation link:
Discord.gg
We will do live chat (and maybe voice) session in discord.
The event will start on Sunday 11 Oct 2020 at 9:00 AM GMT+7 (around Saturday 10 Oct at 7:00 PM PDT) for one hour, so feel free to set a reminder so you won't miss it! You can ask anything whether it's related to the story, the worldbuilding, technical problem (if any), suggestions, we would love to hear your feedback!
More info about this event: (and you can set reminder also)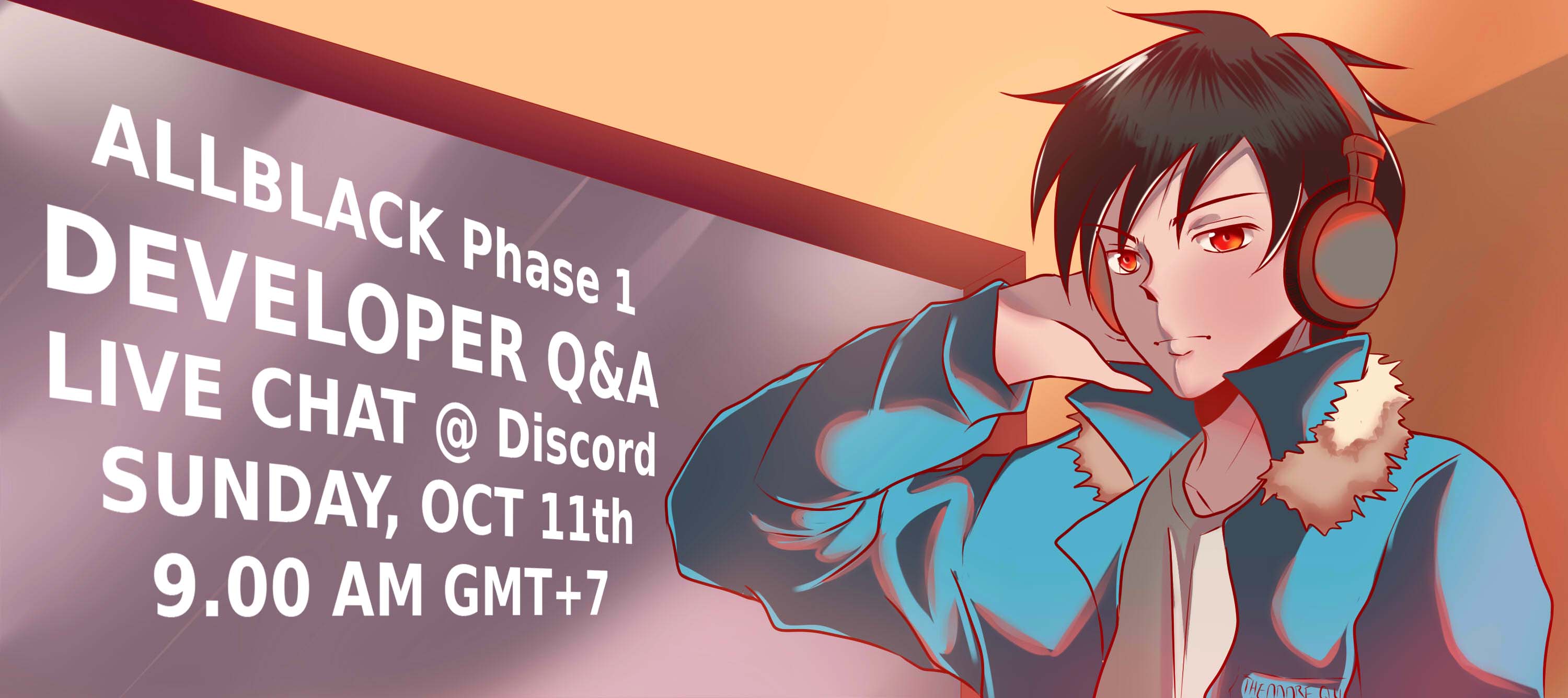 For those who are not familiar with our visual novel, maybe this trailer could give you some insight. You will follow the journey of the amnesiac protagonist (dubbed as "Theodore Quentin") as he uncovers his identity while escaping from the people who wants him at all cost...okay this sounds like a Jason Bourne ripped off but it's not. You will see for yourself after reading the story.
Oh and maybe a little background about this visual novel. Did you know that ALLBLACK is originally written as a light novel? It has published into 2 volumes around 2015-2018. The third volume is scheduled to published this year also, but alas the unpredictable pandemic prevents it. I have bought them all in some local event and been in contact with the writer ever since. Because the original novel is written in my native language (Indonesia), there's no way foreign people would understand. That's why I decided to bring the story to wider audience and translate the format into visual novel (webcomic might be the ideal choice but I lack skills and resources to make it happen).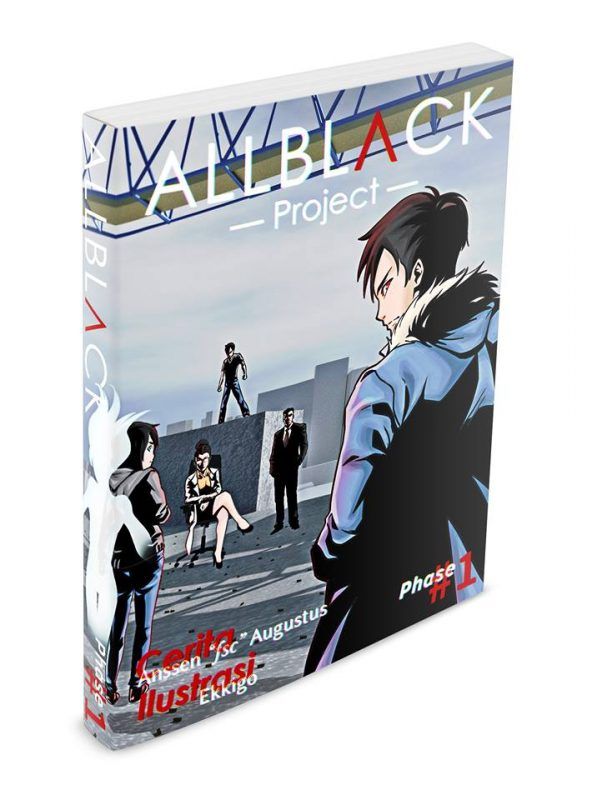 ALLBLACK light novel. Wait, the one I bought is much thicker...like 300 pages
What's interesting about this Q&A live chat is you can talk directly to the original story writer! :D Yes, the mastermind behind ALLBLACK universe. You might get a little spoiler from him about the continuation of the story, or maybe something you never expect! So yes, if you're interested come join us and we could discuss it!