TL;DR: Play our turn-based strategy deckbuilding game and battle for first place on the leaderboards by joining our official Discord and getting access to the alpha version of the game.
It has been a while since we last posted on IndieDB. However the dev team has been hard at work at implementing new features in the game. We are still in alpha but we are close to be feature complete when it comes to the big gameplay features in the game.
One of these features was released last week. The daily challenge system.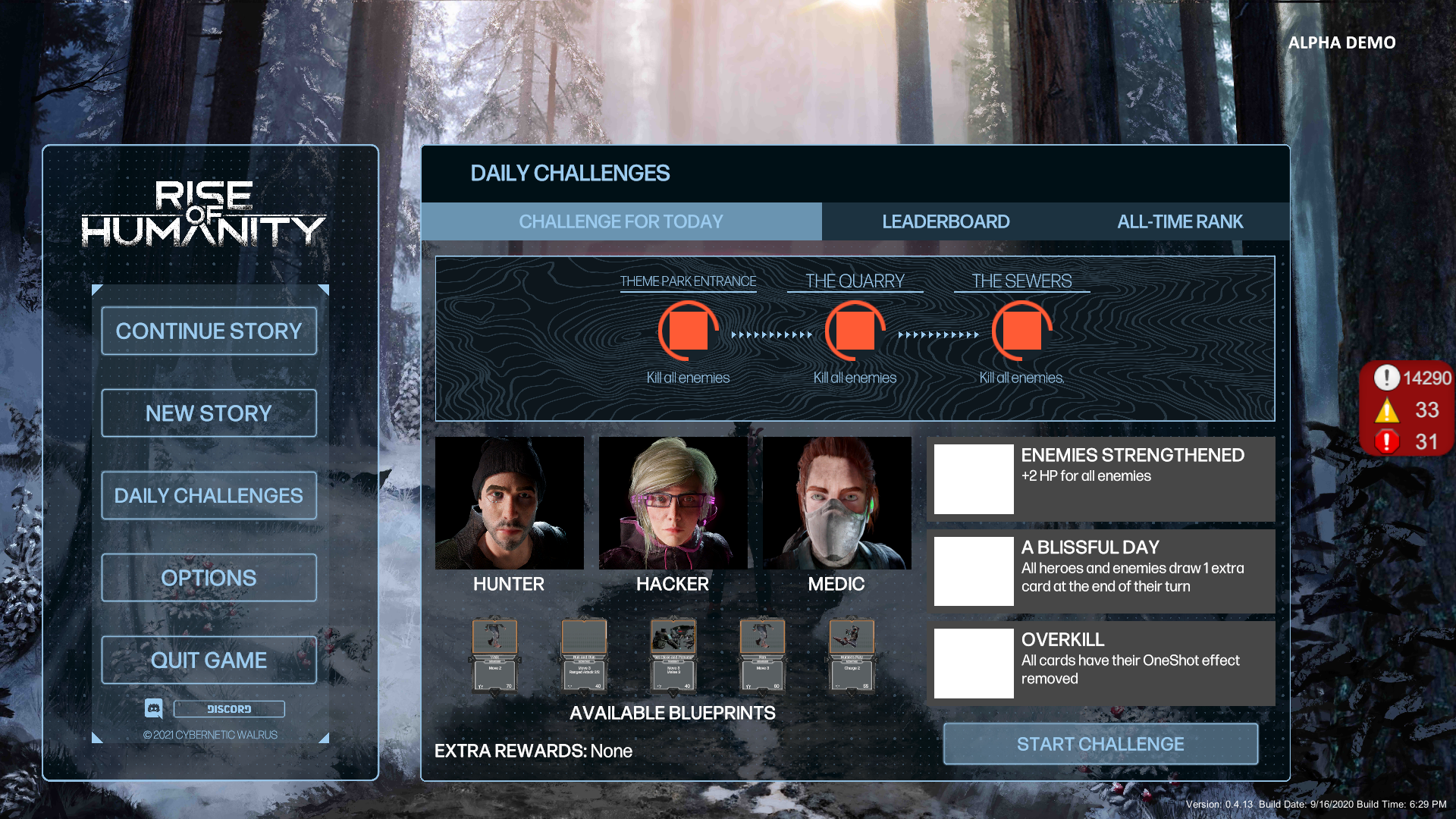 Each day the game will generate a new challenge. As a player, you will play through three randomly generated missions in one of our 4 environments. Next to the storm drains, the theme park entrance and the lumber mill, we just added a quarry level as well.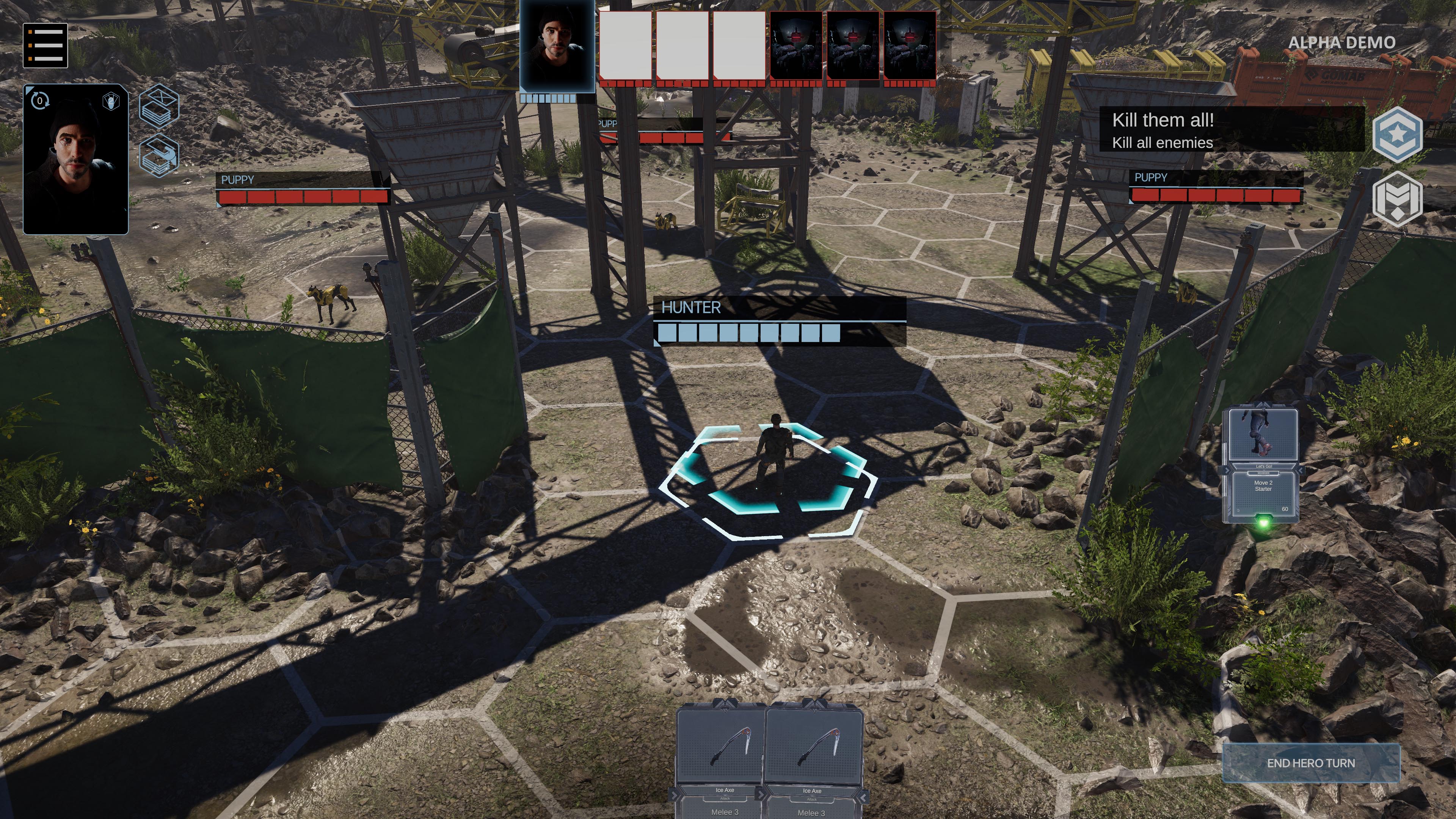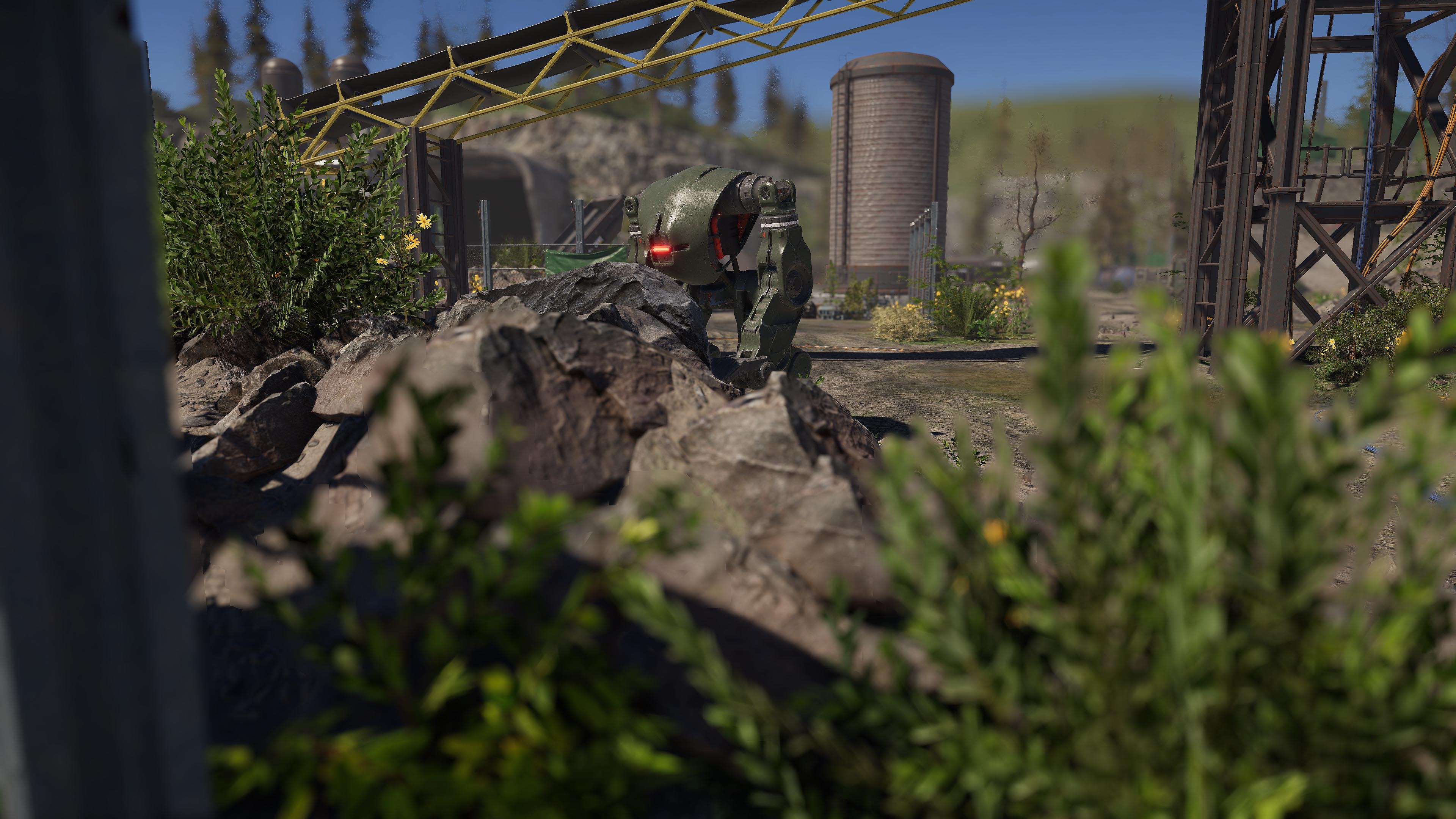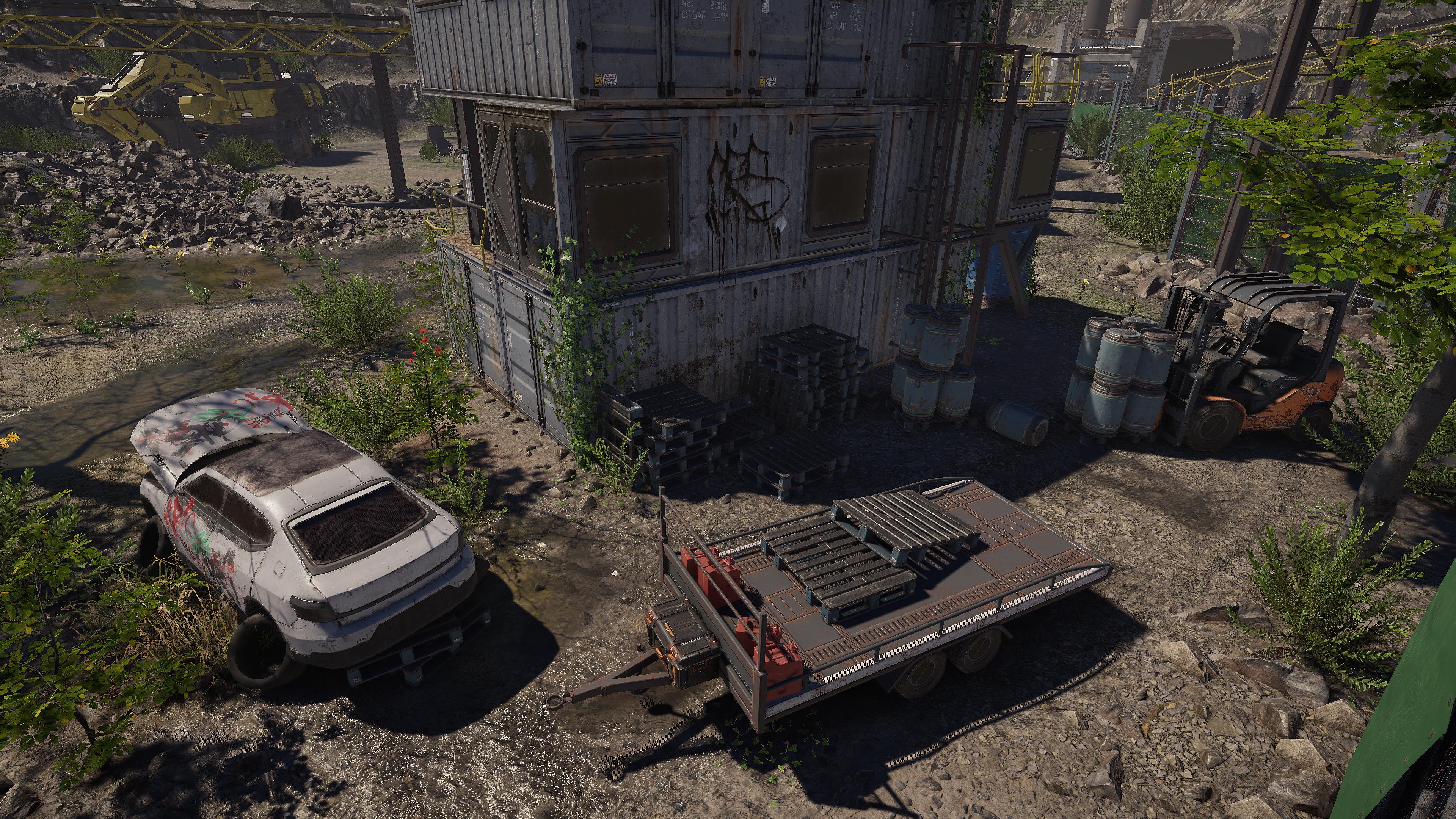 You will also take 3 random heroes with you (Sadly there are only 3 heroes in the game at the moment, but there are 5 more to come).
Each challenge also has modifiers to the normal game, sometimes you will draw extra cards, sometimes heroes and or enemies will be stronger.
Each day you will battle to become number one on the leaderboards.
Want to try yourself? All you need to do is join our official Discord and we will give you a key to play!
The Cybernetic Walrus Team!