It's been a long time coming, but The Misadventures of Jimmy & Demon series is finally gaining momentum. Several screenshots and some video can be found here, and updates will be posted ASAP.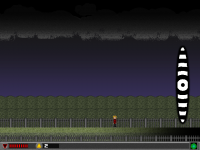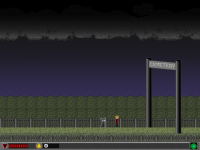 Blood Splatter Test - Indie DB
Jimmy & Demon Synopsis:
A young man named Jimmy got lost in a dark, gloomy forest one evening. Chased by wolves, he was forced to take refuge in a cemetery. A shadow-spirit named Demon appeared before the young man, promising to show him the punishments of Hell as long as his sanity will allow. And if Jimmy survived, he would be granted passage into Purgatory; and eventually Paradise.