Hello,
This is the first blog post for this company/group/organisation thing. First to introduce myself, my name is Felix Angell and I'm an aspiring game developer. I made this group so I can publish the games I produce. I mostly make games while I stream, so if you're interested, you can checkout my twitch.
The first release to this group will most likely be JED. JED is a small 2D platformer I've been working on, again I stream the development if you want to watch me make it. It's written from scratch in Java and uses no libraries, the game will be open source and most likely free to.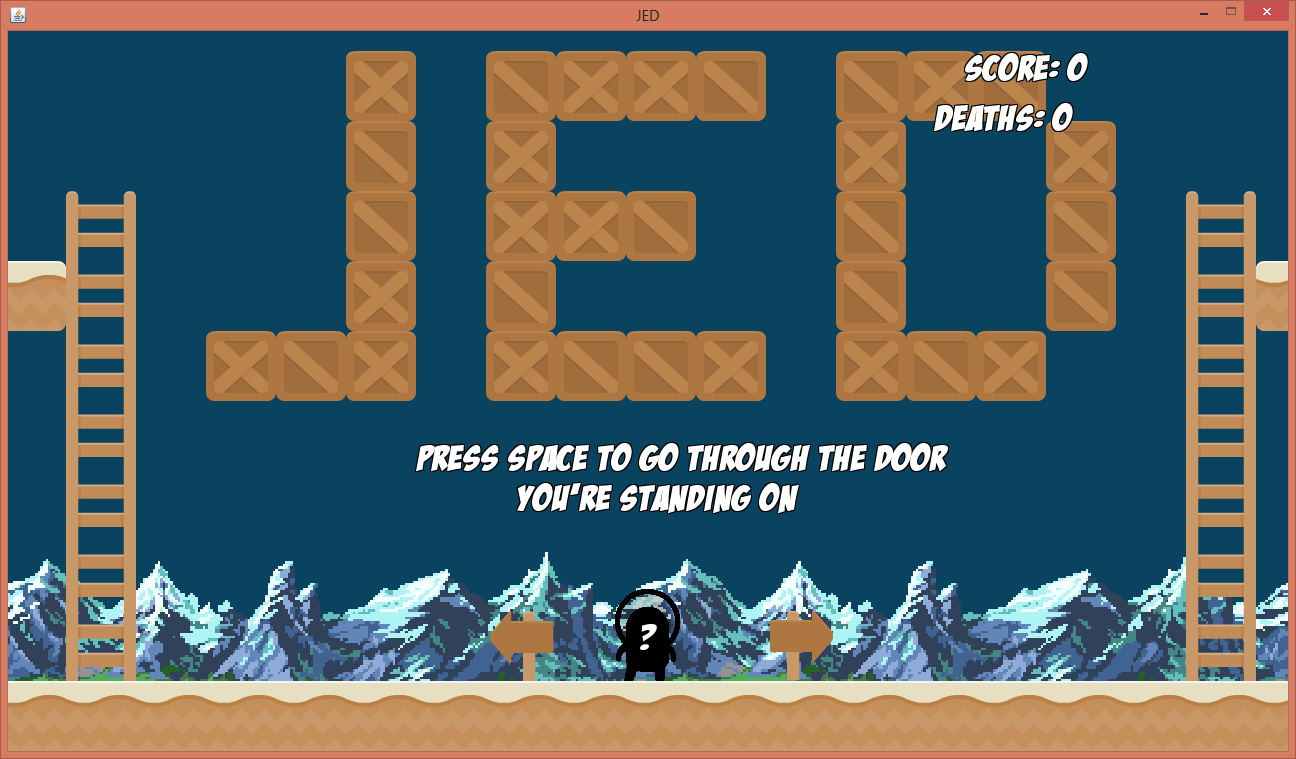 Here's a picture of the menu screen for anyone who's interested.
The team consists of 2 people, we're hoping to expand to maybe have a musician and a pixel artist, but we don't want any big numbers:
Felix - Game Programmer/Web Developer
Nedas - Graphics Design/Level Design
If there are any pixel artists/musicians interested in producing artwork for a game, please contact me!
Anyways, that's all for now. Stay tuned for more updates,
Felix.