Hello all, we figure it's been a while since you've heard news about Collateral, so I'm about to fix that, we've been working very hard on getting our core experience as fleshed out as possible, "Build out, then up." is the idea here, with improvements to such systems as the in-game stores, navigation aids for the player and general tweaking to the A.I. and random missions, but be aware that all of the screenshots are of systems still being worked on, so it may be and probably already has been changed.
First up, player navigation aids; here we've added a few new things, one of the ones you'll notice straight away is the mini-map.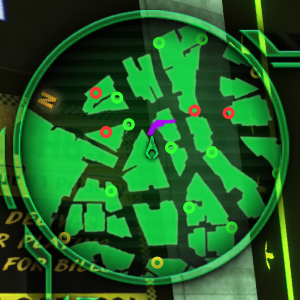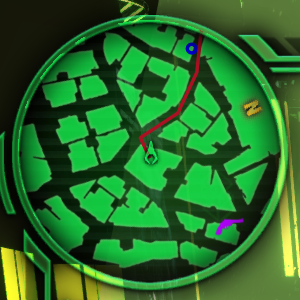 Here there's all kinds of information to help keep you aware of the world around you, including: weapon shop locations, teleporter locations and GPS information, guiding you to when you need to be.
Next up in obvious "Yeah, I get it." changes; we've got in-world GPS Routes and destination markers.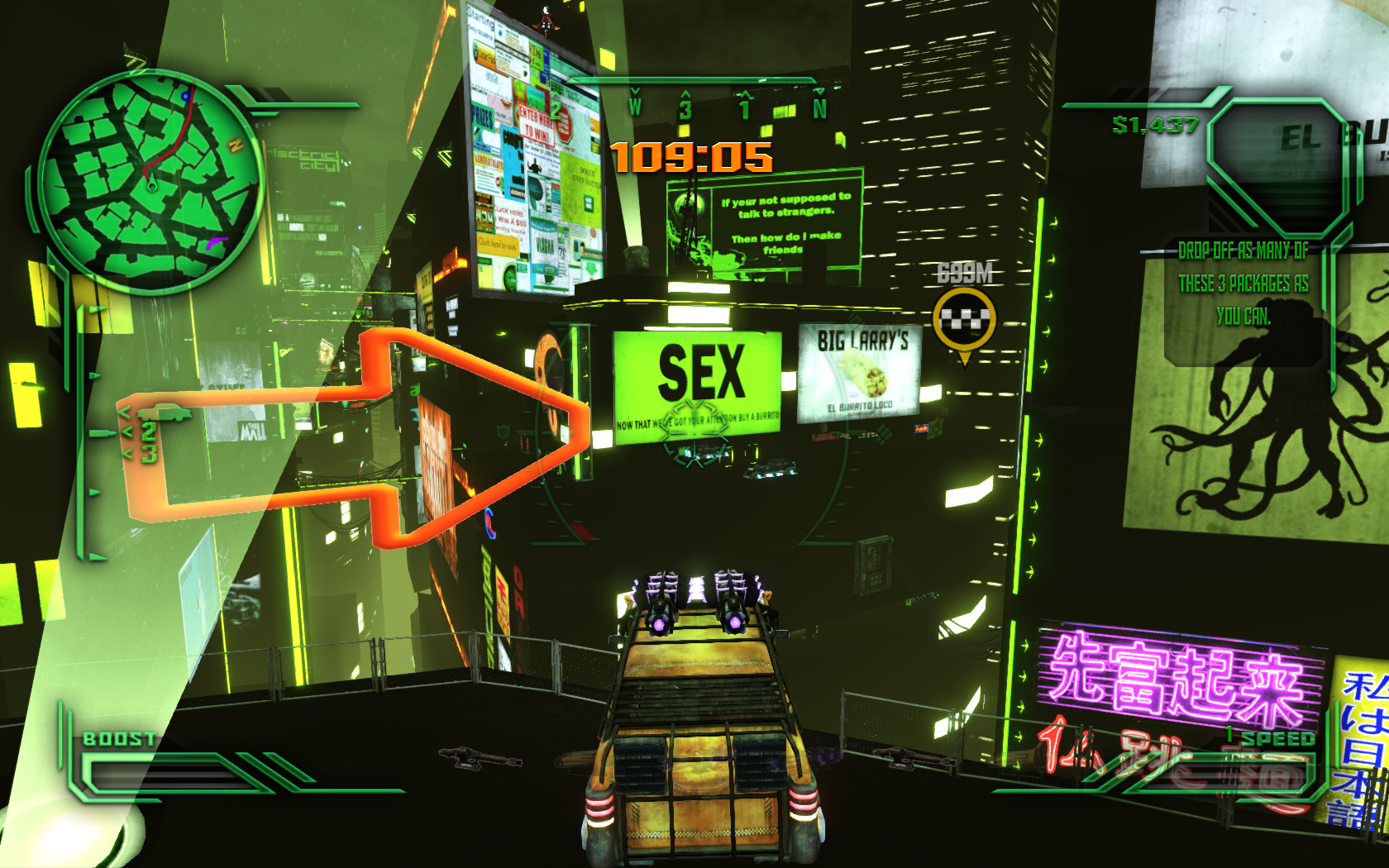 These changes are pretty obvious, so there's no need to go into detail here, but they're necessary so you can keep your eyes on the "road" as opposed to on a map.
The weapon shop has undergone a whole lot of polishing, with features such as customisable weapon groups having been implemented.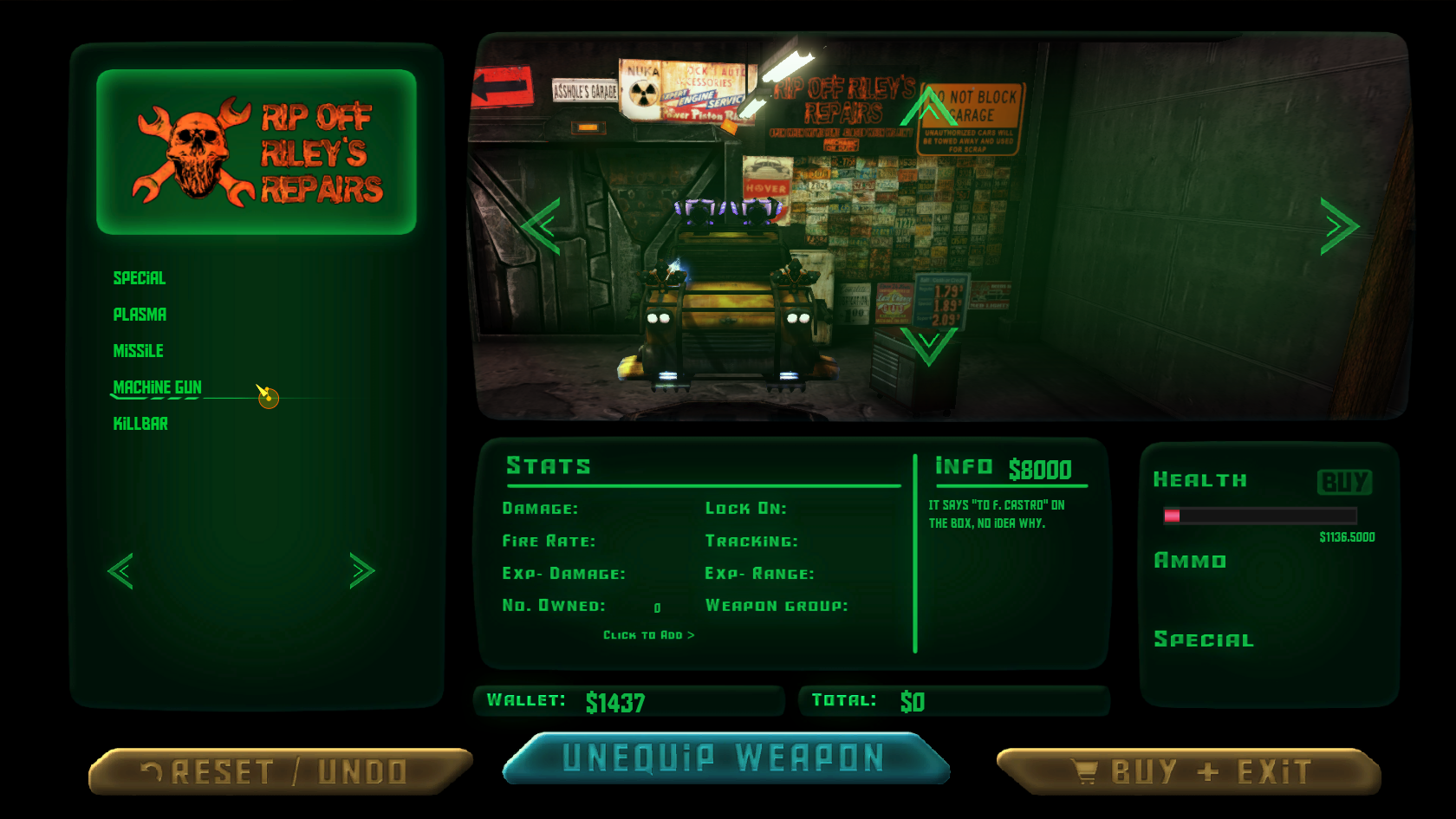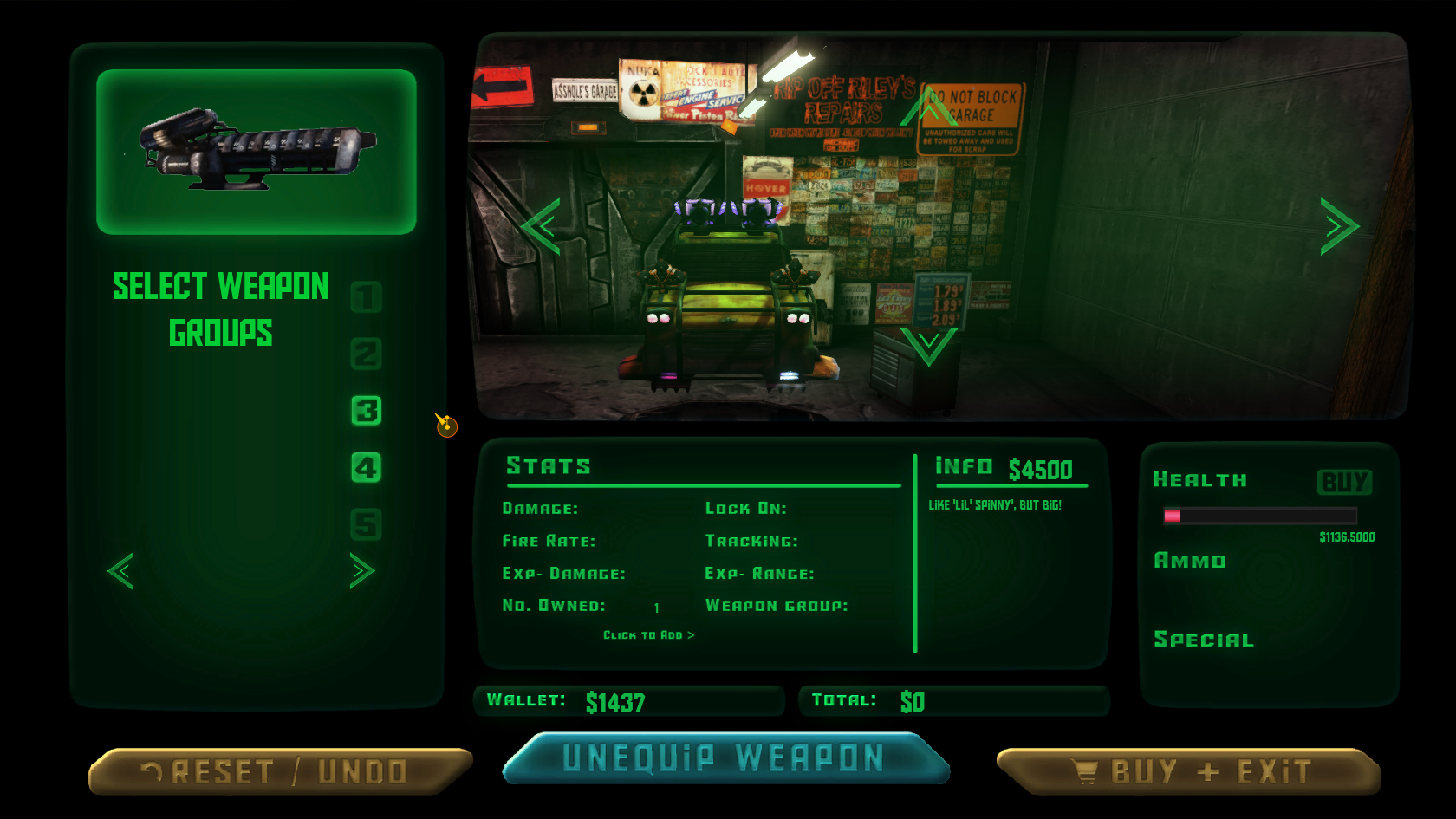 We've also added the display for which weapons you have selected.

So, now you guys are all caught up, be sure to keep checking in from time to time, as we'll be posting more news as it comes up