It's been a year since our first prototype and we're now getting ready for alpha! We hope to start expanding our internal playtests to include interested IndieDB members.
Next Playtest: January 30th 8:00 PM EST
How to get Access: private message me with your email or email

contact@nlogicstudios.com

The event will last around 1 and a half hours and end with a small feedback form

We are still working on in-game voice, however we recommend joining us in Mumble during the playtest. Mumble is a free external application that allows for voice communication similar to Team Speak, Ventrilo, and Skype.

System Requirements (rough estimates)

XP SP2

2.0+ GHz processor

2 GB system RAM

2 GB free hard drive space
From the feedback and how long it'll take to setup dedicated hardware will determine when and how frequently future playtests take place. If you do not join us for this playtest and would like to join the next please still let us know your email and we will add you to the newsletter.

Our website has also had a pretty big revamp so feel free to check us out at: Arcturusprovinggrounds.com

To help players get ready for playtest events we've just created a Players Guide doc (still a work in progress):
Link to the Document

We've re-balanced a lot of our weapons for the next playtest, here's two of them rendered by the game engine: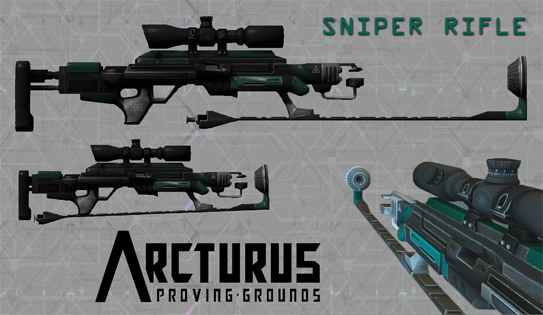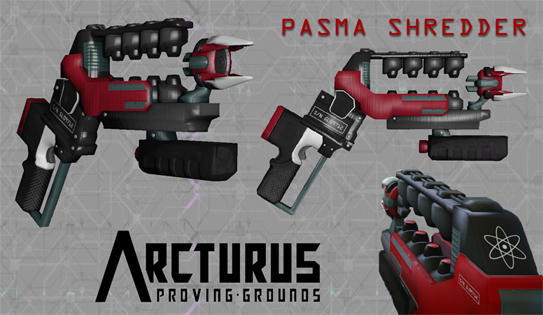 Thanks!