Hi friends, it has been some time since my last update. I am still a solo designer/developer on this project and love working every minute on it. My progress has been slowed down a little bit, as I have other projects (which pay the bills and fund this project) on the go. However, I am looking to hire an artist to join me on this project, which would speed up the development time, plus enhance my artwork and assets.
Changes that I have made since last update:
Pathfinding: has been greatly improved and overall enemies are much smarter. I would still like to further enhance the AI, and have certain enemy champions observe your actions and change their approach based on type of attacks/spells that are mostly used.
Animation: has been changed primarily from pivot animation to full motion using rotoscoping techniques inspired by Heavy Metal, and Fire and Ice movies. I am looking to rent a larger studio in which I can set up a green room area, as well as, build various costumes, and hire actors to greatly improve realism of the animation.
New Area: below is an introduction to "Caves". Last area prior to entering Hell (hint: Diablo 1). This area is currently work in progress, however I wanted to identify some key set pieces, like mining wagons, tracks, and dead miners.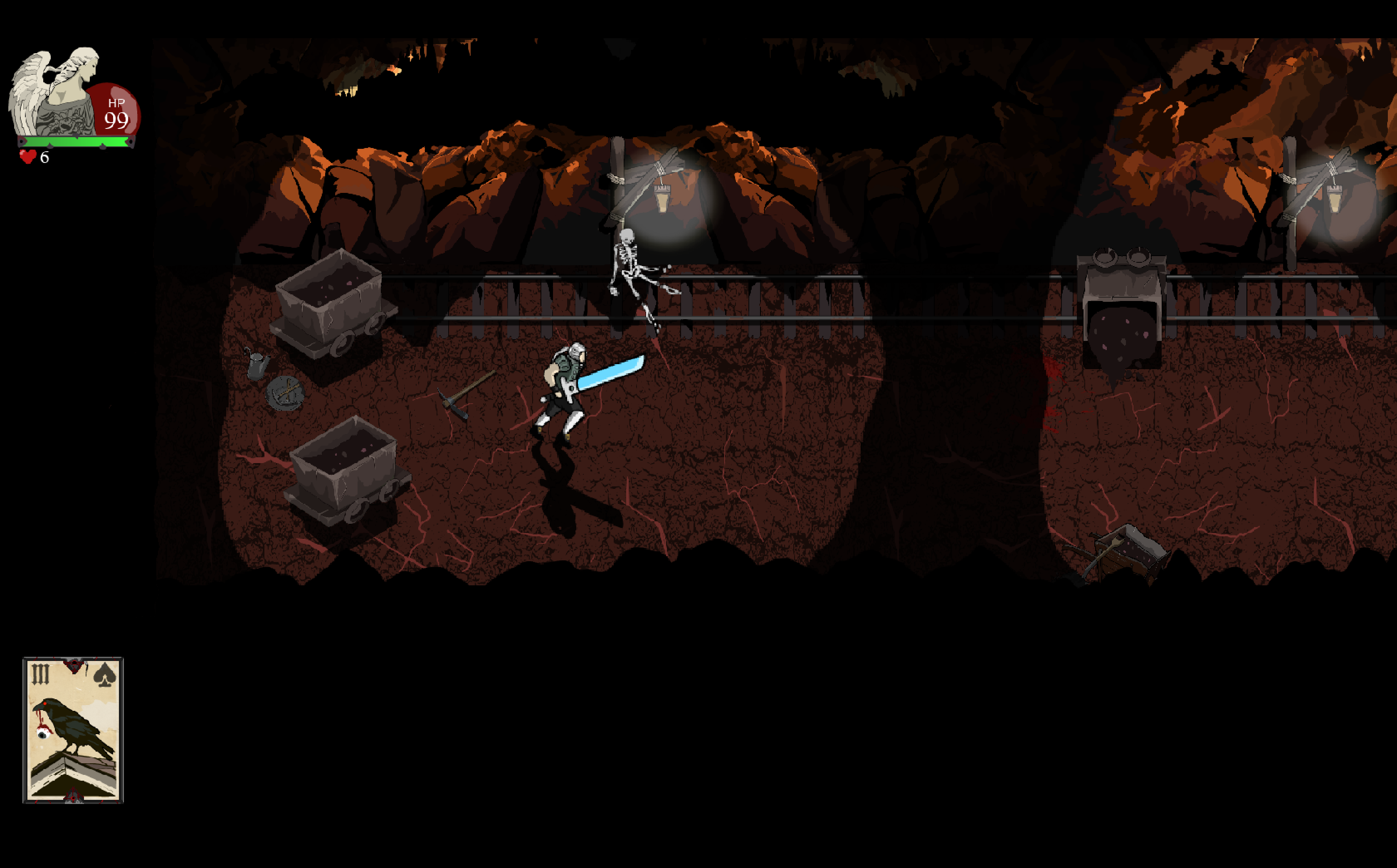 New Enemy: below is as introduction to a new enemy called Bile (hint: Baraka from MK2). This enemy will be a champion of the caves, and will have a very familiar spinning attack. Carrying two large swords, which have grown out of his limbs, Bile is a demon who has risen from the bodies of dead miners. Their face mutated, with swords for limbs, and snake like bottom half.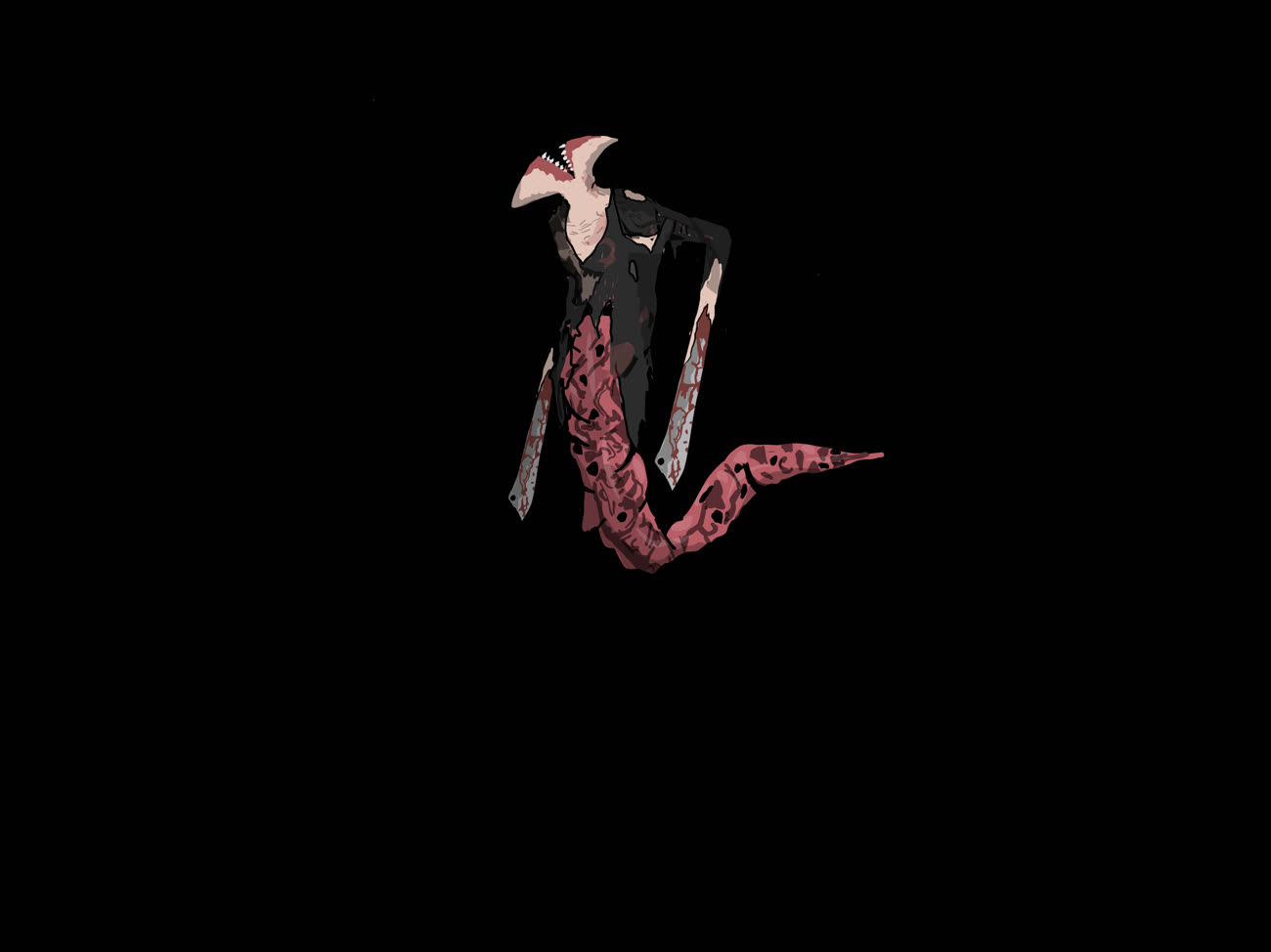 Beside Bile, caves will contain large worms, spiders, flying skulls, and other enemies which are still in prototype stage.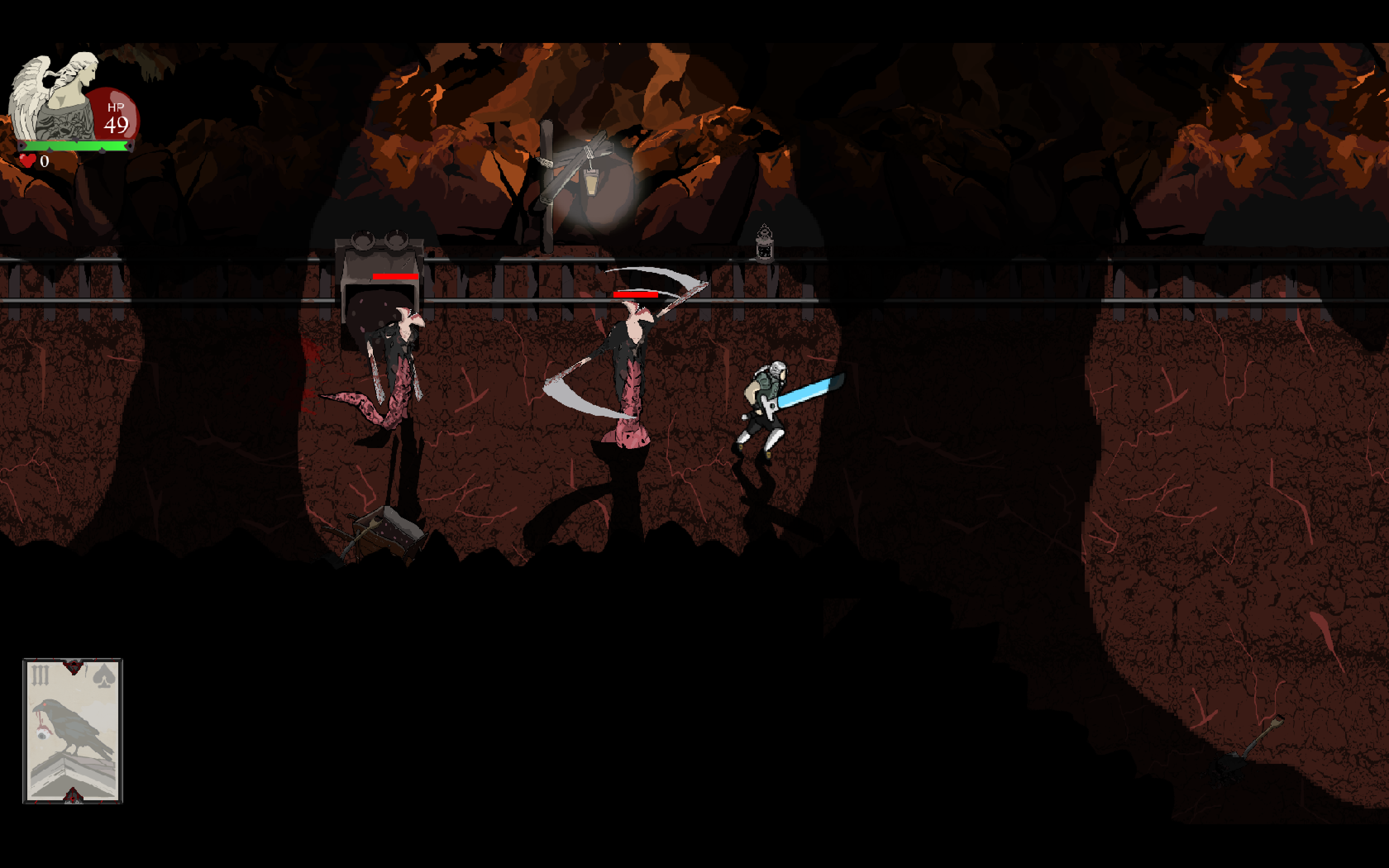 Graphical Quality: 2018 EGLX (Largest Canadian Convention) was an amazing event, where I have met various developers using Game Maker, and from who I have learned how to further optimize my game, as well as, some new functionality. One of the biggest challenges I was facing, was that original default resolution and screen size. It was making my game appear great on Nintendo Switch in portable mode, but blurry on the 50 inch tv. Therefore, I have created a new approach to export my assets (Vector Art) into FHD resolution that gets properly upscaled to 4K (Looks extremely sharp by default). However, this has broken my approach to hit boxes, which I had to redesign, and in the end it became a much better/accurate design.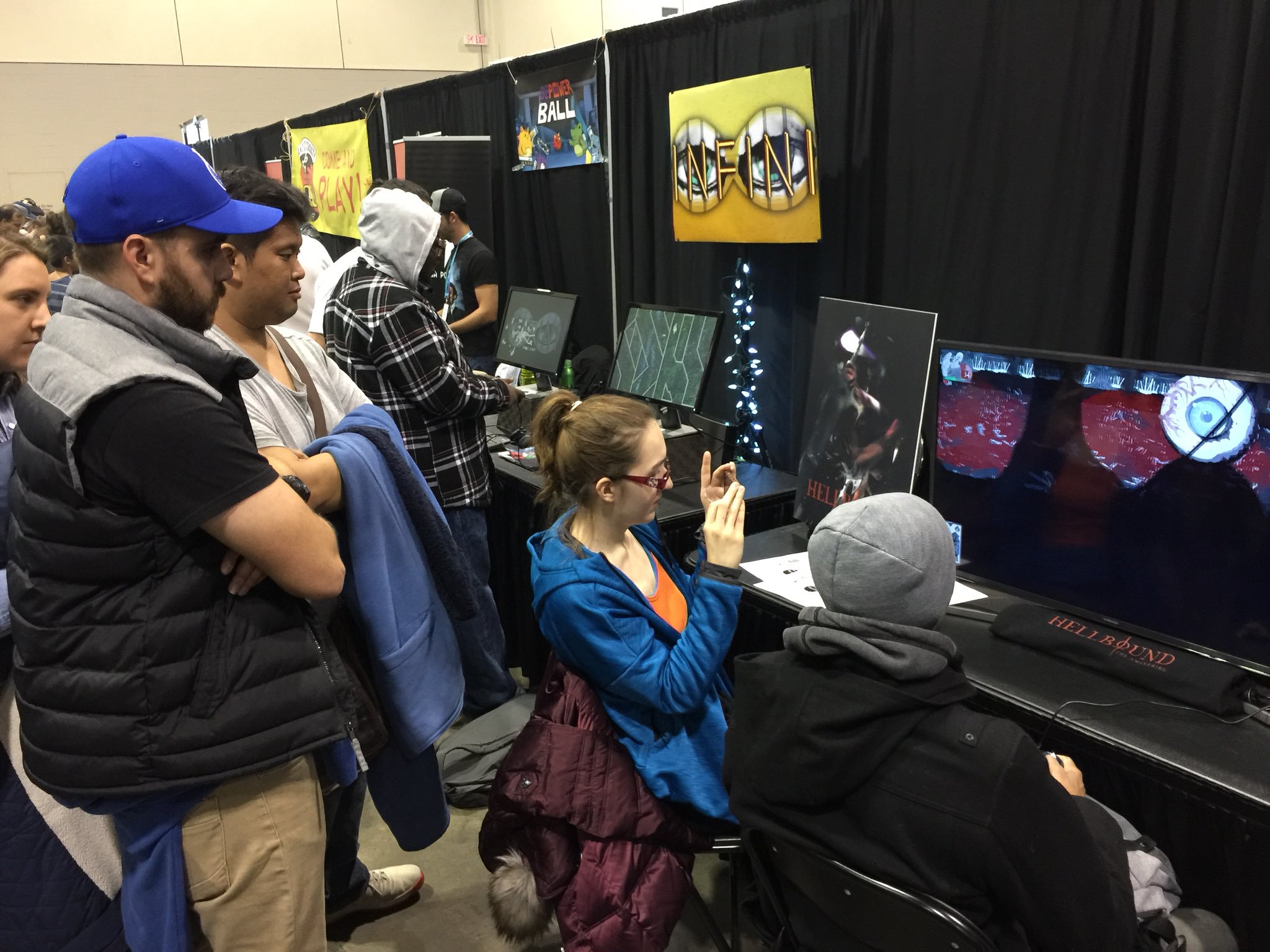 This is so far what I have done in the last two months, and I am currently working on improving following:
Player running animation (there was a slight delay that was noticeable on big screen tv) and overall quality of the animation will be improved significantly (rotoscoping vs pivot animation).
Action queueing (e.g. when you roll and press attack, that attack should be recorded and executed at the end of the roll, and not canceled as it is currently)
Further work on the enemies and cave area

Thanks for reading my post, and I will try my best to keep updates weekly.
North Wolf