SO THERE WE WERE!
ON TOP OF THE WORLD!
79 WISHLISTS!
The world was our oyster, we were practically millionaires.


But my strength was failing, the Beast of Marketing was putting up a good fight, and, by the end of the last week, it was clear to me that this would be a battle of stamina more than strength, and I was unsure if I could stand up for another week against the beast.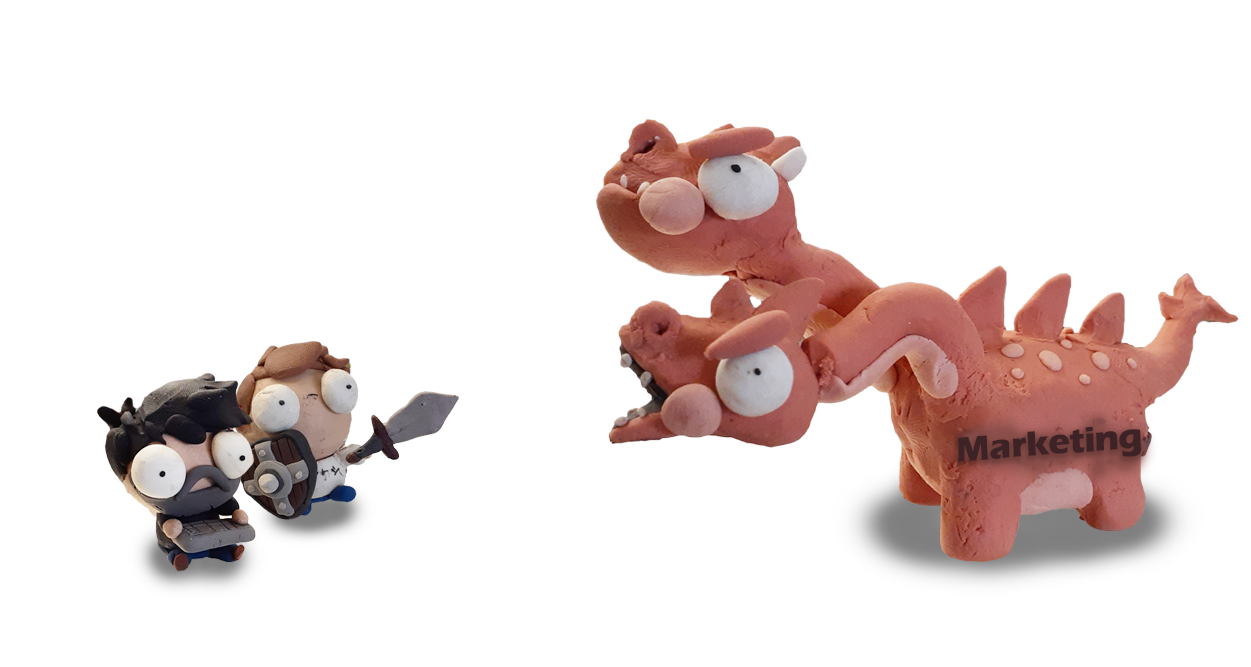 (Our heroes continue to fight bravely against the mighty beast)
So how'd the second week go?
Even better than the first week, actually!
At the current time we have 169 wishlists, more than double what we had last week!
This is big considering, frankly, I haven't posted much material because I'm moving this week. I'm not sure exactly what/ where to post next. Don't want to spam sites too much, but I'll figure it out next week and hopefully we can keep those wishlist numbers going!
Thanks again for all those who signed up, you're really boosting my confidence in the value of what we're making here.
Development
Development-wise this week, I mostly just did bug-fixing stuff. There was this one bug that caused the game to crash sometimes when a player joined a lobby that had been troubling us for a while, and we finally discovered this week that it was caused by issues grabbing a player's steam profile picture.
So, for now, I added in-game icons to represent players. I've always thought the idea of having characters to choose from would be cool, but that's a big commitment that isn't too necessary, so for now I just added these icons. This will probably be what the game launches with(as opposed to having steam icons.

(New in-game icons to replace player steam icons)
I think there's more I can do aesthetically with my own in-game assets, so to be honest I was going to switch over to something like this anyway. I'll expand it in the future based on player feedback.
Other than that, the only major thing I added was an in-game feedback form to submit your ideas/bugs without leaving the game using unity's built-in User Reporting feature, which is nice to have!
(New in-game feedback form, with expected feedback for example)
After fixing some issues with the mac build, I honestly think we'll be ready to release! There's a bunch of stuff that I could still add, but I think I want more feedback before I do so, so we thought about it a lot this week and think it's best to release it relatively soon in an alpha state and keep on developing it based on any player feedback we get.
I'll probably have more details on release next week...or maybe we'll release it next week?!? Not sure, I'll give more up-to-date info in the discord.


Join the Discord: Discord.gg
Wishlist on Steam: Store.steampowered.com


Yet again our heroes triumph against their weekly foe. In the back of their minds, however, our heroes knew that their battle with the Marketing Monster was only just beginning, and that, worse yet, an even greater foe was lurking just around the corner…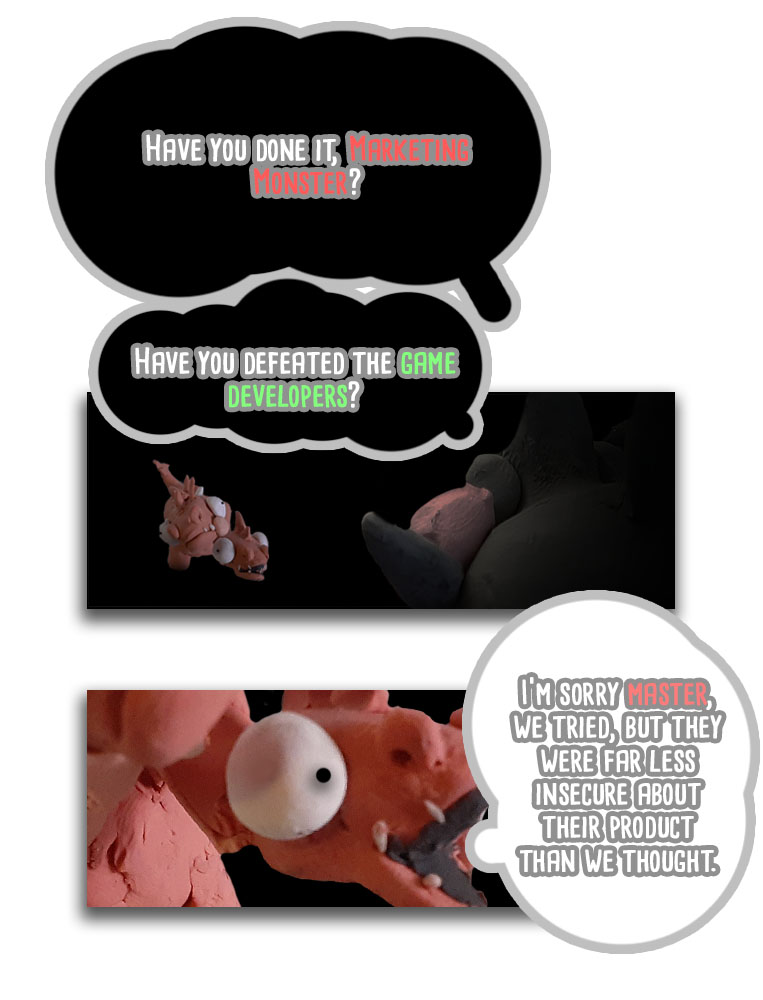 is this too much? I can stop. - Conor