Album art by Xiie, I was surprised today, out of the blue did appear 'sisters of virtue' ready for download, so i downloaded it, and after stating my optomistic surprise, listened.
He never fails to make me proud, Jake has been the lead composer of the CCC following RavenBlueIndigo's short debut in 2013 with the first release of Menagerie. Following that I asked Raven if he may aid me with Perseverance, but he was becoming more unreliable, and stated it's unlikely he could make seven tracks in the time alotted.
When I spoke of this with Jake, whom I'd only heard the midi's of beforehand, I was made quickly aware that the boy had been learning fast, and he'd become well versed in instrumental and percussion, such were used in the first release of the Perseverance entry for IGMC 2014, and it's 7 song OST.
Following in the same year, I assigned Jake the task of remastering all of Menagerie's OST for Menagerie: Remastered, a game that's soundtrack was highly recieved. From that point on Raven stood down and took his place as the lead of sound design, while Jake "MoneyMenace" Gamelin would become the lead composer, and is so to this day. Over his time as a composer I've been giving him some hella rude solicitations that we should go with some more orchestral tones, something I have been very adamant about, and he has regardless of my annoyance, decided to expand his boundaries.
At heart, Jake is a percussionist/instrumental musician, but now with his new found classical / orchestral powers and the fusion of said things, we verge close, closer, yet closer-- to a new extreme, I would hope, that you all appreciate that, and hope MM won't personally Chagrin me for being such an obnoxious cockwaffle. :0
Anyway, case in point, I'm glad and excited to hear more of his stuff as composed by him for me and this game. Perhaps in the near future I'll upload another build with all the new music we have at that point.
As for the game's progress, Pjcr is done with Sprites, and has offered to help out with the big animation that we're all gonna be working on eventually. Here's a sneaky lil' preview- I gave him permission to trace my work, in interest of making the lines not forced to look like shit.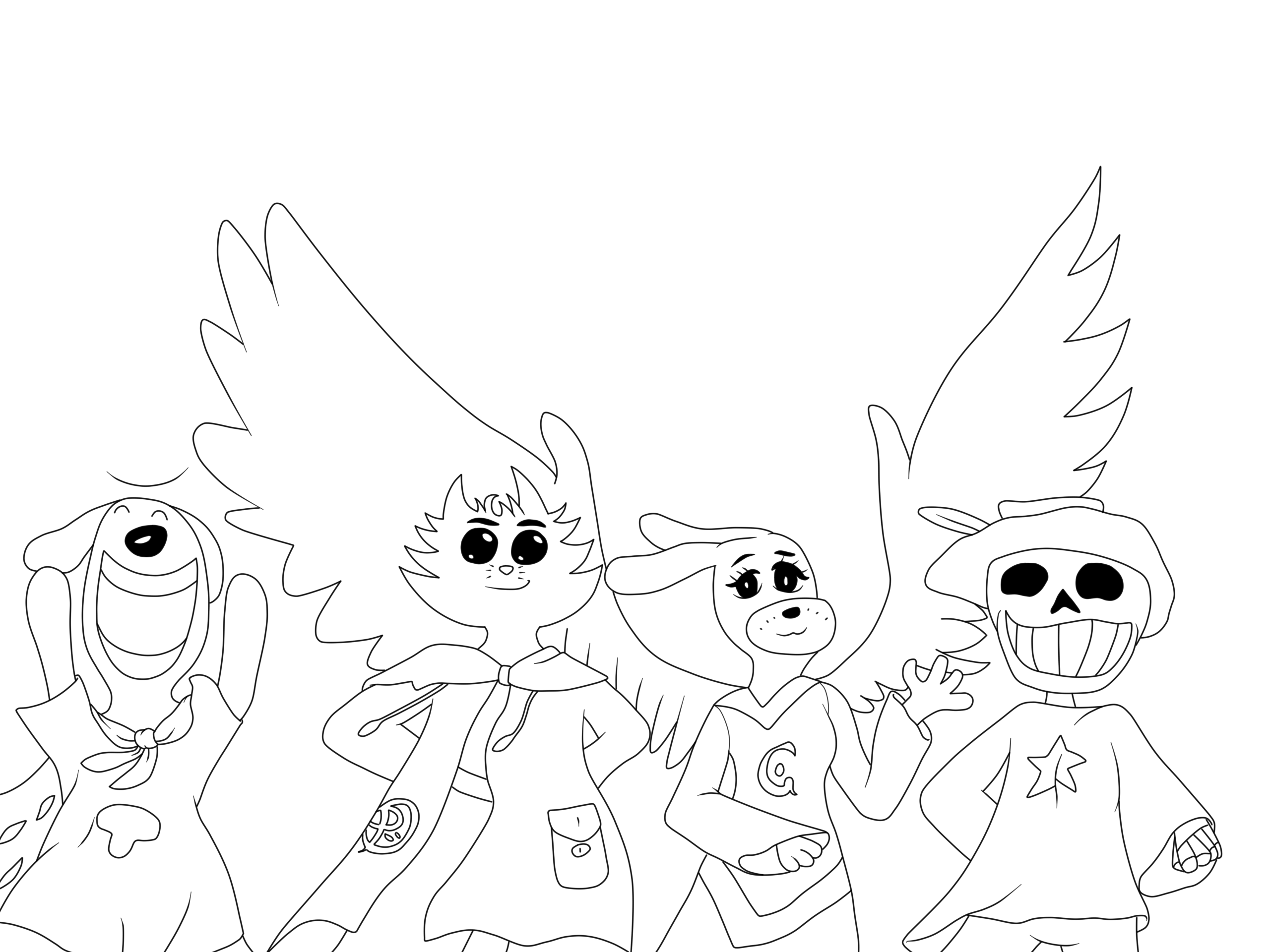 Stay tuned for more in a couple weeks, I'll be on break finally!