Jagged Alliance: Flashback is our vision of returning a once critically acclaimed franchise back to its roots, it's not a reboot, it's a reset!
Our main goal is to bring back the tactical turn-based action that the original Jagged Alliance games are known for - the game was a thinking man's game, a thinking man with lots of guns!
The games were unique in their blend of tactical turn-based action, controlling and maintaining squads of mercenaries, off and on the battlefield. As a player the decisions you made had a direct impact on how you played the game. Additionally, over-the-top personalities, memorable characters and role-playing elements made the games difficult to put away once you were hooked.
Below we have listed some of the major game features we are planning to implement: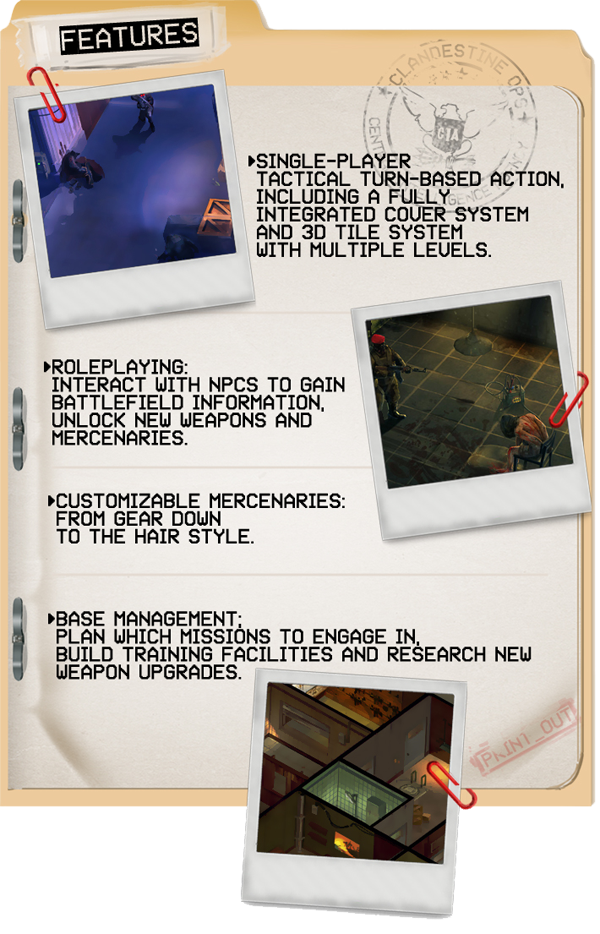 The game text will be localized to English, French, German, Italian, Russian and Spanish.
We will give you a choice of distribution, always including a DRM-free option, for both the core game and future expansions.
Our target platform is PC and the game will be available for Windows, Mac OSX and Linux.
Drop by the Kickstarter and support us if you want to help us bring back an awesome classic to the game scene or simply help us by spreading the news of our campaign.