Jacbil Gobbet Update #6
Game Funding Update
I did not have any expectations going into a crowdfunding campaign. I knew that I was not a wizard at marketing. However, I have tried to be a part of various game development communities. So far, being transparent with my journey as an indie dev has been the biggest source of backers. Thank you so much to our backers and everybody that has shared the project! If anybody has questions, please feel free to ask - I am happy to help out any other game dev.
The kickstarter link is: Kickstarter.com. So far, we are doing well. We hit 70% funded a couple of days ago! It looks like we will hit the funding goal. It would be awesome to start hitting stretch goals.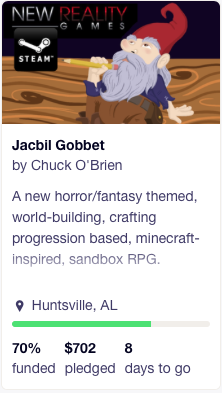 Big Announcements!
First off
We are now on Steam Greenlight: Steamcommunity.com. After considering the options, we decided to sign on with New Reality Games. As I mentioned above, I am not very good with marketing. Since the main goal is to get people to play, we really need a publisher.

Energy Packs
These are not actually "Energy Packs", but instead New Reality Games (NRG = Energy) Steam Bundle packs. New Reality was gracious enough to donate bundle packs for the Kickstarter campaign. The bundles contain $84 worth of games and normally are valued at $50. You can obtain one of the bundles for $15 via the Kickstarter link, above.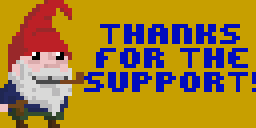 Price Drop
We discussed our price point with NRG. While we would love to have a high game price, New Reality pointed out that lower price means more players. Like I stated above, we want lots of player to enjoy our game... Although, actually generating revenue would be a close second. We originally thought of $6.99 for the game. Under NRG's advisement, we are now shooting for $2.99. As such, we have dropped the prices on many of our Kickstarter rewards:
Preorder the game - $4, down to $2
Beta access - $10, down to $4
Extra copies for friends - $15, down to $10
Name in credits - $25, down to $15
Sound track - $25, down to $20
Design a quest - $25, down to $20
Credit + sound track - $35, down to $25
The rest are all the same price, sorry they all include custom artwork
Former $4 pre-order backers will now also receive beta-access.
Various Other Updates
There has been a lot of feedback on Steam about Jacbil being another Terraria. I do agree that right now it looks similar. However, the screenshots and gameplay video are just of the prototype. Yes, we do want mining, exploration and building. However, our finished product will be unique. Here is some information I posted over on Steam:
Josh was moving Jacbil in Terraria's direction. However, my real vision for the game's controls are very different. I want Jacbil to have simplified controls/menus. My goal is to allow many different methods of input:
- Entirely keyboard
- Keyboard with mouse (if the user is more comfortable with that)
- Gamepad
- Mobile touch (since I plan to eventually release on mobile)

The way I picture accomplishing streamlined gameplay is by using a menu system closer to Shop Heroes (by Cloudcade). I want the user to be able to get anywhere within the menu in a few seconds instead of having 100 items on the screen. The secondary menu system will be quick bubbles that appear around the player. Mass Effect's quick-radial menu would be an example of this.

Unfortunately, I only have mockups of this menu system, as it has not been implemented, yet. I go into the mockups in Jacbil Update #4. Since we will be (eventually) releasing on desktop, mobile and maybe even consoles, we will have a system that works across all platforms. Our goal is to make the menu system as simple as possible for players to focus on exploring the world instead of spending half their time looking at item descriptions.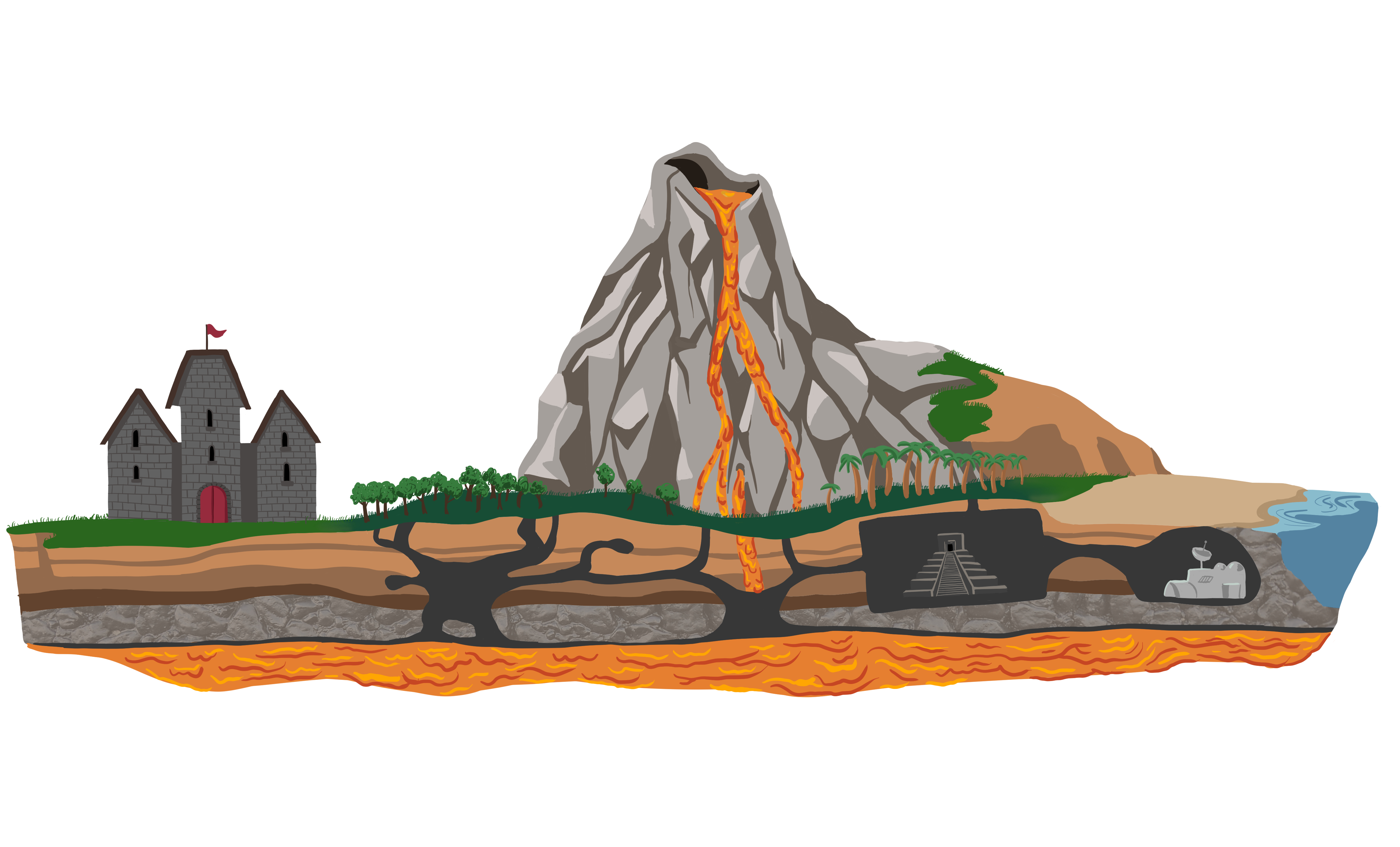 Matt drew an awesome rendition of the World Map. Be sure to check out information on the World from the previous article.