Jacbil Gobbet Update #3
Game Funding
As most indie developers know, funding can be an issue for game development. We are not straining for cash, per-say. However, the budget is limited. Right now, I have put up $1,000 of my own money for the project budget. So far, about 1/3 of that has been spent paying the programmer and artist. Since we still have a few months left on the development, my budget will not last until the end. Luckily, we have an outside funder who wants to invest $500 for a cut of the profits. And then I would like to run a small Kickstarter campaign for another $500. That would give us a total budget of $2,000. I think that would cover expenses since the minions are not working on full time, anyway. You can view the kickstarter preview here: Jacbil Kickstarter Preview. It is my first time running a kickstarter. Any comments or feedback would be most welcome.
Since we are on the subject of the team...
Let me introduce the development team
Josh Bolan (lead programmer)

Josh is a CS college major, focusing on game development. He has great aspirations to be a full-time programmer once he graduates. Josh has built flash games before, but wanted something more challenging. I picked him up for this project just to help him get some more experience. Josh has far exceeded my expectations and I could not have asked for a better lead programmer for Jacbil Gobbet.
Matthew Scott Cohen (lead artist)

Matt has been a freelance artist for quite a few years. He is also the owner and operator of Autonomic Interactive - a small indie company. Matt and I finished our first game together under the AI flag a few months ago. We are currently developing a sequel together. Matt's background in film and animation is the main reason I wanted him working on Jacbil Gobbet.
Chuck O'Brien (Ceosol)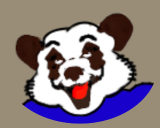 I am picking up pretty much every other job that goes into game development. Other indie developers know what I am talking about. Although I am trying to give Josh and Matt autonomy in their work, I have been there to help with design and troubleshooting. I have at least 30 games published (mostly on mobile). Dead6hot was my first Steam game, and Radical Spectrum I (with Matt) was my second. Since Jacbil Gobbet is pretty large, I expect Radical Spectrum II will be published before JG is completed.
Some pseudo 3D effects
Here is some more information about the actual game. I did not want to leave you with all background information. Jacbil Gobbet is, of course, a 2D platformer. However, it is inspired by Minecraft. Because of that, we decided to provide some 3D effects for the game. The easiest effect to produce is having trees in the foreground and background. When you are walking, this causes your character to walk in front of some trees and behind others. The next effect can be seen in the screenshot below. There is a shaded tile placed to the left of the regular tiles. This gives the illusion of dimension.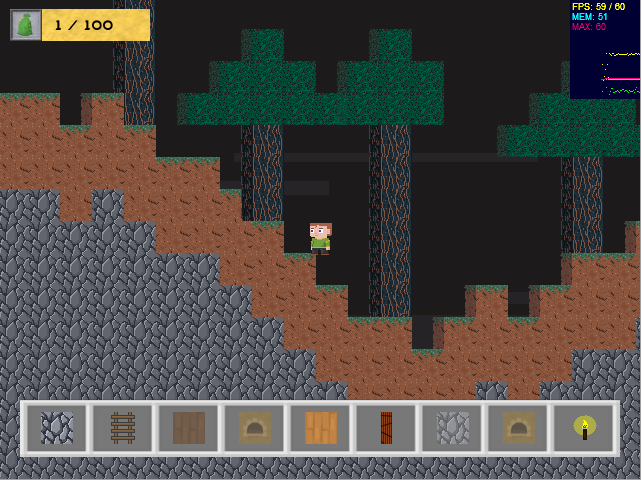 You can also see the shaded 3D tiles in this second screenshot. With the extra tile, the squares begin to look more like cubes.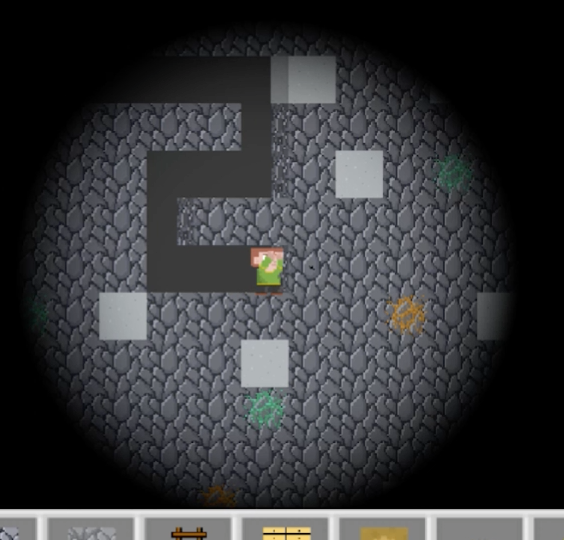 Warp Points
Another pseudo 3D effect found in the cave is warp points. When you find a warp point, your character will be able to tunnel to the surface. Warp points take you to different locations. This means that you can shorten travel time significantly by finding the cave warp points (or the other warps found through the world).
I hope you enjoyed the article. Please leave comments or feedback.
We would love to hear from you.