Hi all!
I've been working on Ivory for the past few weeks. She's the female protagonist and is a contrast to Amon both in looks and background. She's a ranger class and uses a crossbow with magic abilities. She's arrogant, stubborn and independent. Here's some of the progress making the In-Game 3D model:
Production Sheet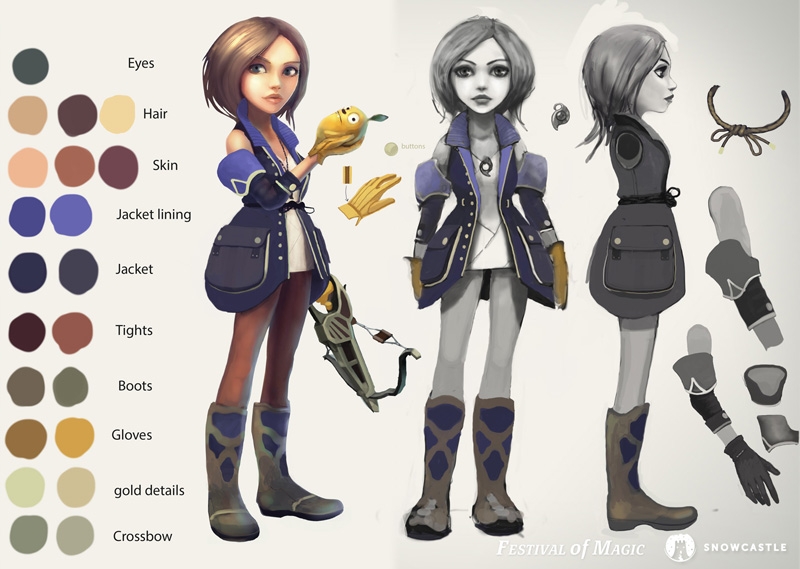 As you can see she's a very beautiful character. Now to make this look good in 3D we need 3 things: A well sculpted high poly model. A low poly model with nice topology flow. And great Texture maps. This is especially true when it comes to her face.
The sculpture:
With characters like this I usually start with the head. It's just a personal preference, but I think it's easier to adjust the body to the head later when I have that done. So with the head I really need to get some likeness from the concept as fast as possible. This becomes a tweaking job very fast, because small adjustments can alter the look of a face drastically.
Progress: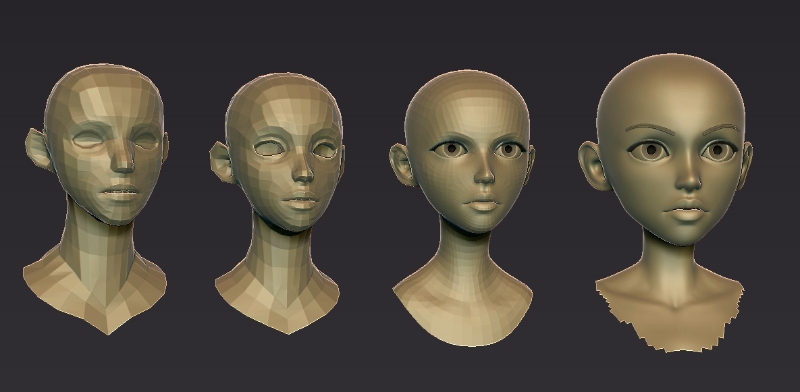 The texture and hair will help this alot.
I usually block in the underlying body after the head is complete. I use zspheres in Zbrush and try to focus on silhouette and shape. Just trying to get it as near to the concept as possible. After that I go into Maya and block in the basemeshes for the equipment and clothes. Then back into Zbrush for repositioning small tweaks and detailing.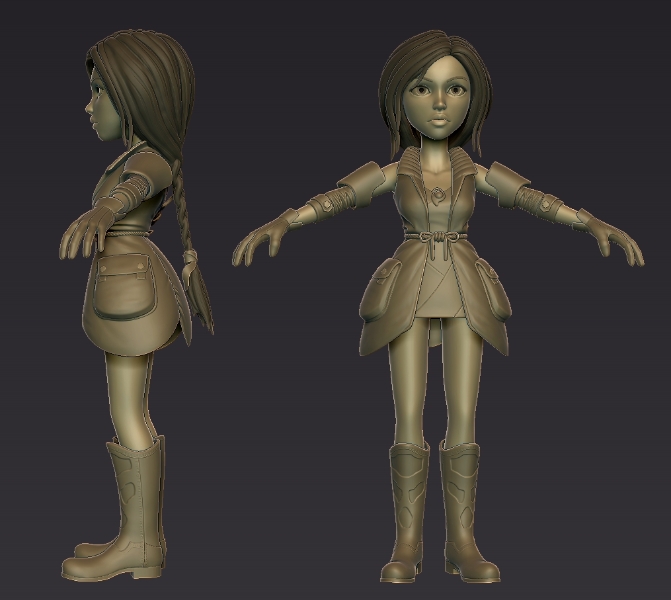 When the sculpture is done, it's time to do the low poly. I do this in Topogun. It esentially lets you paint polys on top of a high polygon model reference. This takes about a day on a character like this. And it's important to think about animation when it comes to poly flow. The mesh needs to have enough polys where there is deformation. Like the face, knees, elbows etc.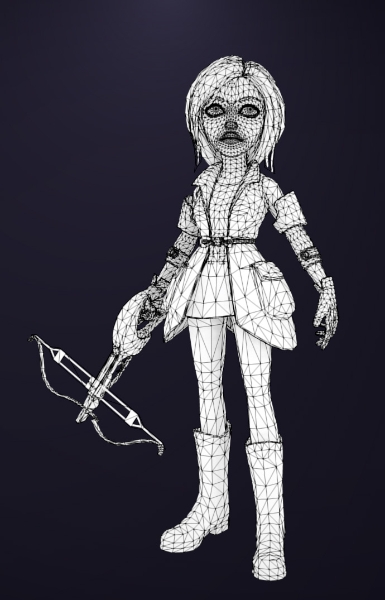 When the UVs are ready, baking the sculpture details over to the low poly model is the next step. I use Xnormal for that. For more info on UVs and baking, see my 3D Miner post.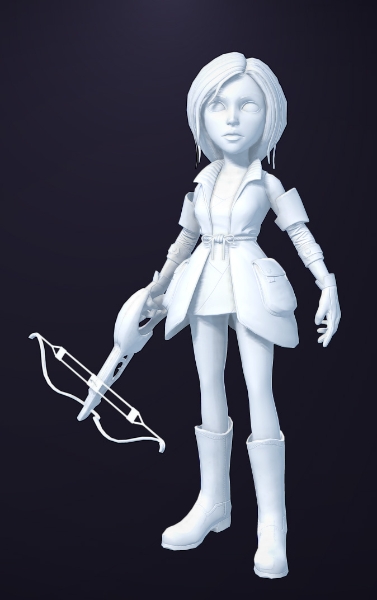 The texturing process was done using a combination of Photoshop and 3D Coat. I painted the main flat colors in photoshop giving me a base to work on and a mask. Then I hop into 3D coat and can paint onto the 3D model in realtime using a photoshop-like toolset. It's pretty neat. I recommend trying it out for any texturing needs.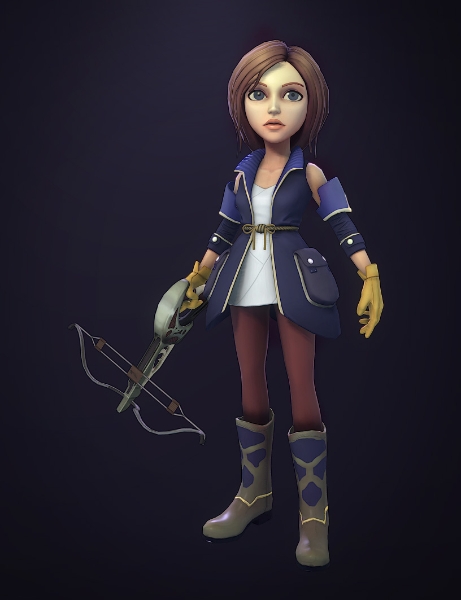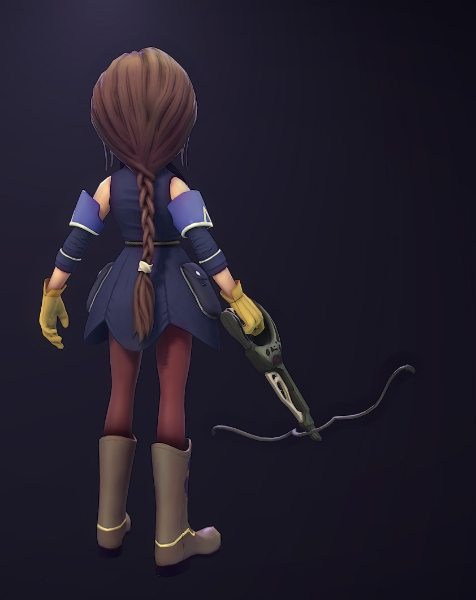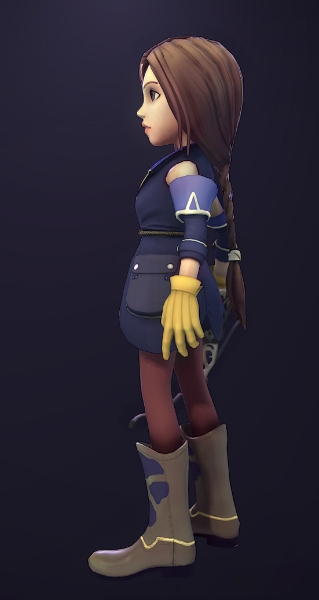 The final model was rendered in Marmoset Toolbag for presentation. This is not the ingame engine.
Turntable Video

I hope you guys like it!