Hello, friends!
We are a small indie game developer NLB project.
We had a great experience creating a quiz game for Steam on the basis of Godot engine a few years back. Now we have finished even better one. This time it has a lot more pictures and lots of new features that we didn't have in the previous game.
First of all I would like to explain why we think our new game is better. In some quiz type of games there is more text than pictures, so in our new game you will be seeing pictures and the main point is to recognize what do you see and give a correct answer regarding what is being depicted. We liked this concept ourselves and thought it would be less boring when you see a colorful picture instead of a text question. You can also use intuition and logic while giving answers. For example, if you see a fish with three stripes, the correct answer might be "three striped perch" or something like that. But we tried to make questions quite challenging to make people think before they give answers.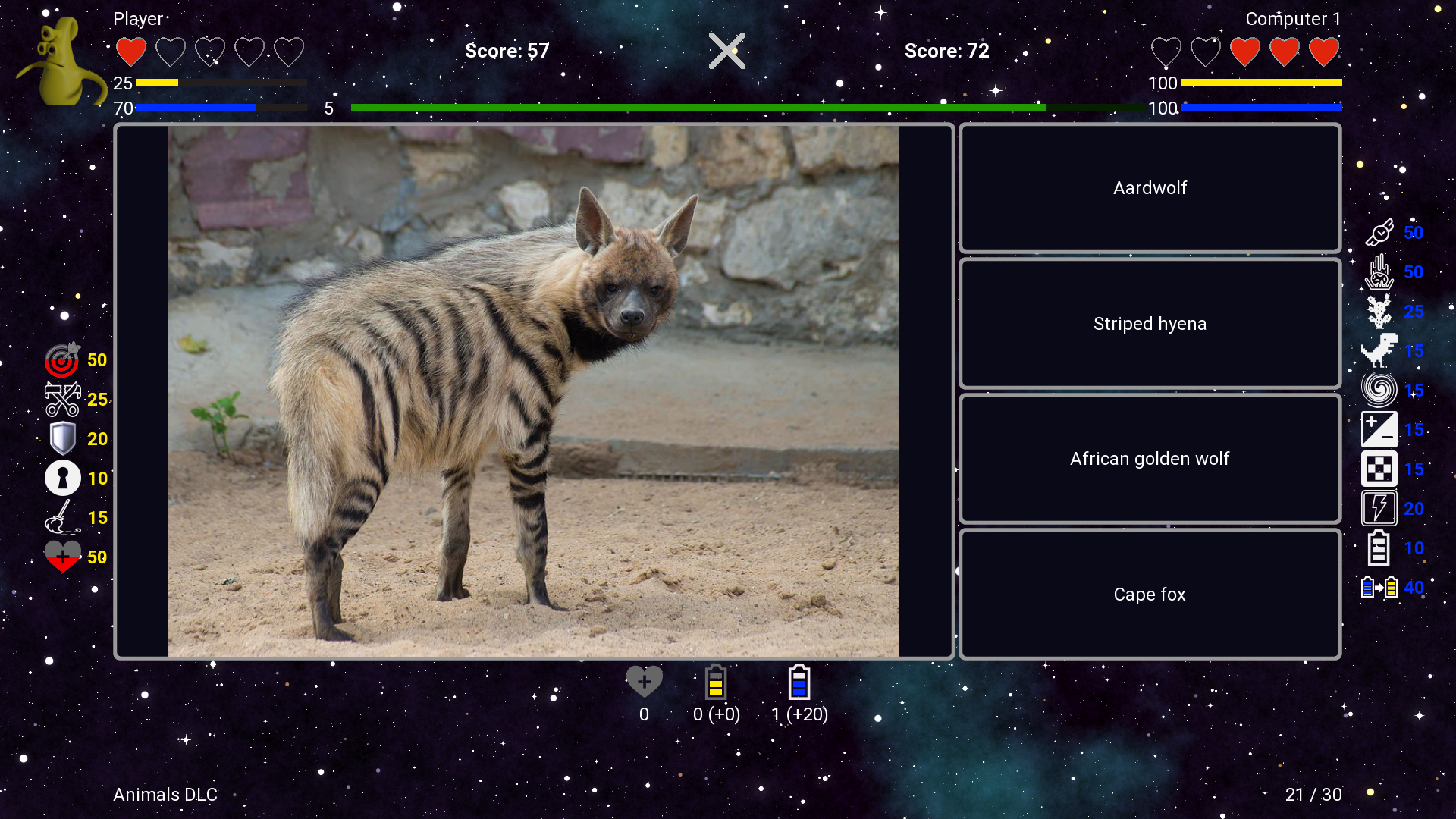 We have also done our homework and corrected mistakes we made in the previous game that players were complaining about.
First of all, in the previous game only two players could play through the multiplayer mode, that's why lots of people were complaining that they wanted to play in a company of four. And as a result lots of refunds were made :( But our new game supports up to four players!
The other complaint was that there was not many questions and they would start to repeat quite soon. The problem was that the game code wasn't perfect and the number of questions that we had prepared wasn't very big. (100+ for each category). With a different approach our new game contains thousands of questions, that will keep you entertained.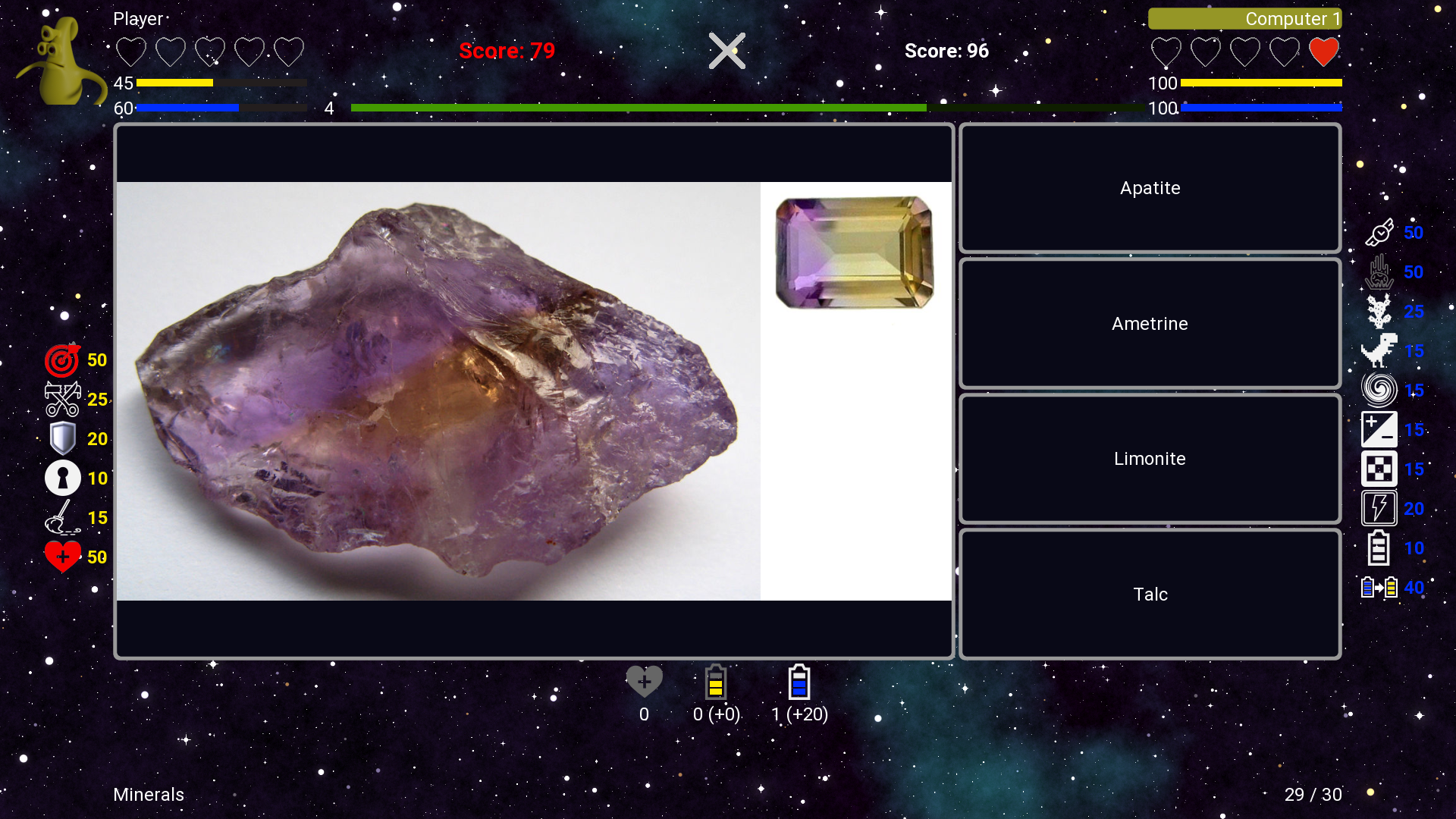 Collecting all those pictures wasn't easy at all, because the majority of them had Creative Commons license and we needed to give proper credits to every author.
We also took some encyclopedic information from Wikipedia and other websites so the players could learn something new about things they gave wrong answers to.
We also provided a link to the original article if a player is interested in a full version of it. For example, when I was collecting information for the game, I didn't know that snow leopards don't attack people. There were just a couple of incidents throughout the history, when sick or very hungry animals attacked a human.
There was a really cool innovation like tips, anti-tips and bonuses.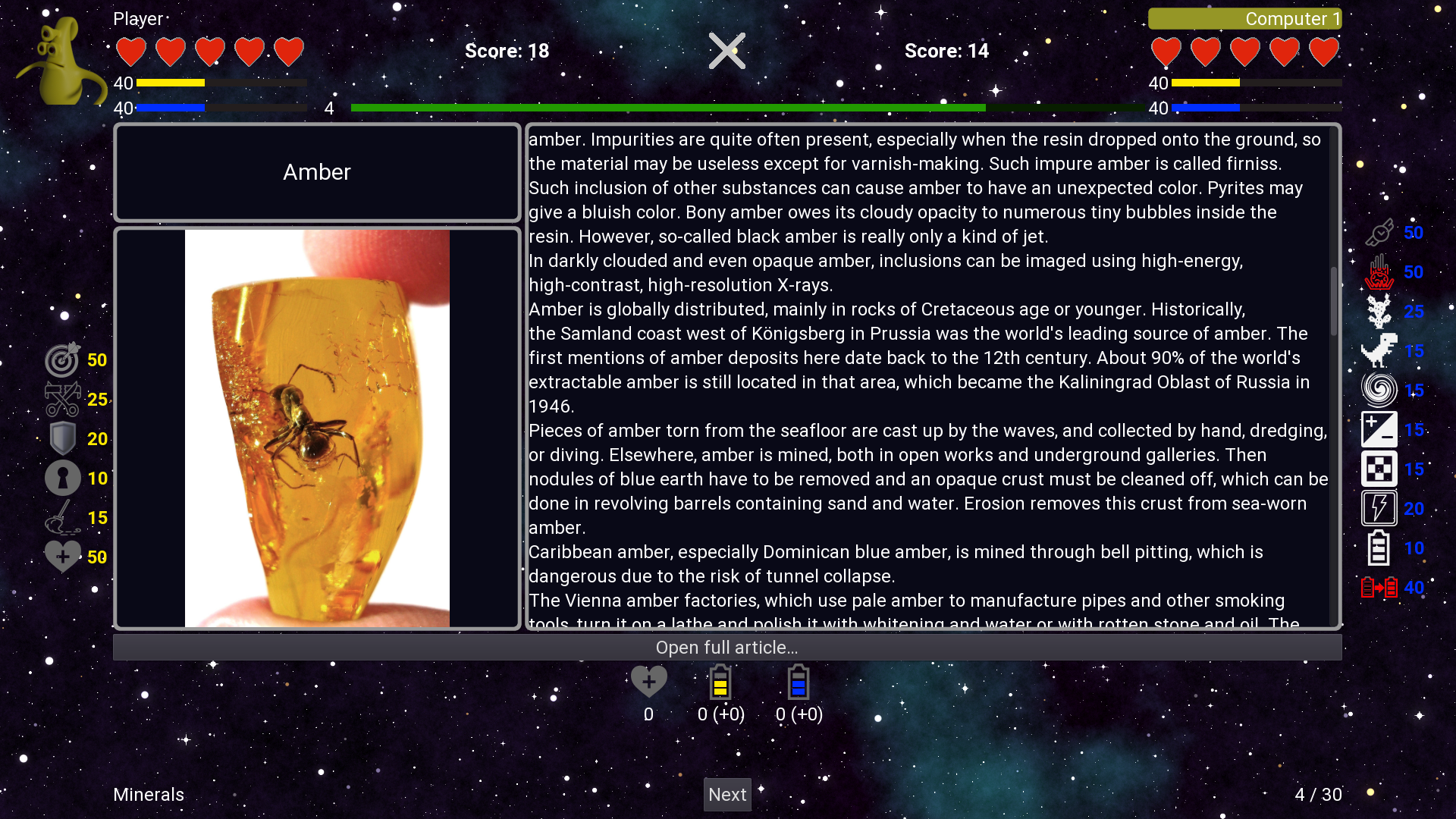 Tips may help you to give a correct answer like "shield" that gives you the right to give one incorrect answer without losing any health. Or a "keyhole" that will allow you to see what your opponents' answers were.
By using anti-tips you can make it harder for your opponents to give correct answers by making their pictures distorted, by reducing the remaining time to give answers, and taking the opportunity to use any ability for one round from them. Bonuses on the other hand may help you when things are not going well. If you run out of hearts, a bonus heart will be very handy. In a nutshell, the gameplay is not only about answering questions, but also has room for creating your personal strategy.
Currently we have 23 topics:
"Actors", "Actresses", "Animals", "Star constellations", "National emblems", "National flags", "Dinosaurs", "Fishes", "Fruits and vegetables", "Minerals", "Musical instruments", "Mythological creatures", "Painters", "People of historical importance", "Singers", "Cats", "Cold steel", "Dogs", "Flowers", "Hats", "Ships and more", "Shoes", "Tools", The topic "Cars" is in development right now.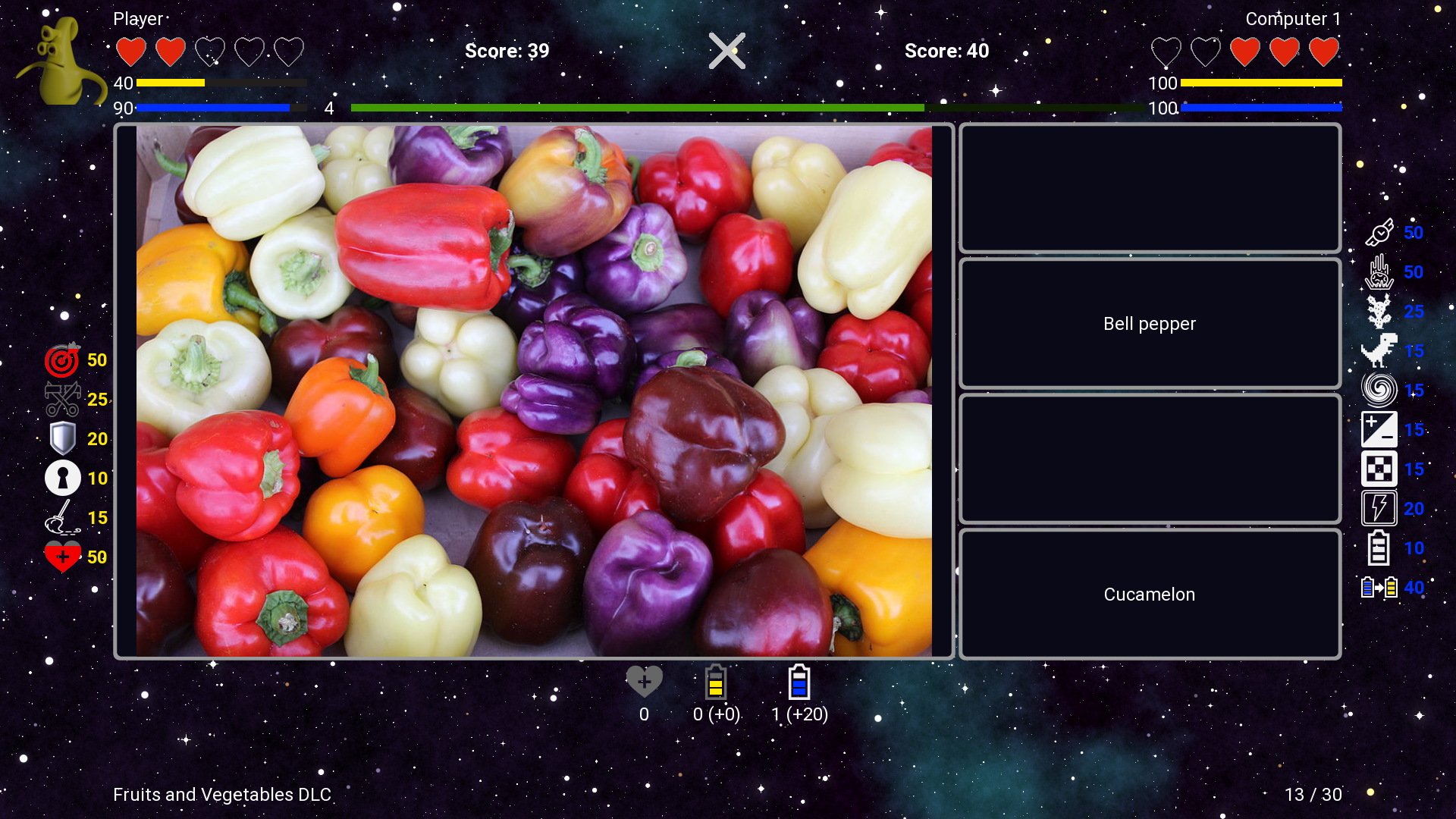 We would appreciate some feedback regarding other topics you'd like to see in the future. To be honest we believe the game has a great potential, and we are planning to keep developing it, adding new stuff. There are lots of other potential categories we didn't think of, so we hope you guys will help us.
We thank you for reading this article! There is a link to "I've seen everything" quiz on Steam: Store.steampowered.com


Good luck! NLB project wishes you well!