(Note: Due to the server going live on the weekend, the Electrum gift may only be sent a few hours after release; don't worry, it will come, just keep an eye on your Electrum total!)And that's the reason we're going to give you guys some awesome stuff for Winter Festival (CBT4)! Just for this last Closed Beta test we're going to give you all 1,500 Electrum to spend on the awesome stuff you've always wanted… and those with Collaborator Packs are getting another 1,500 on top of that as a thank you for your continued support. It's our holiday gift to you!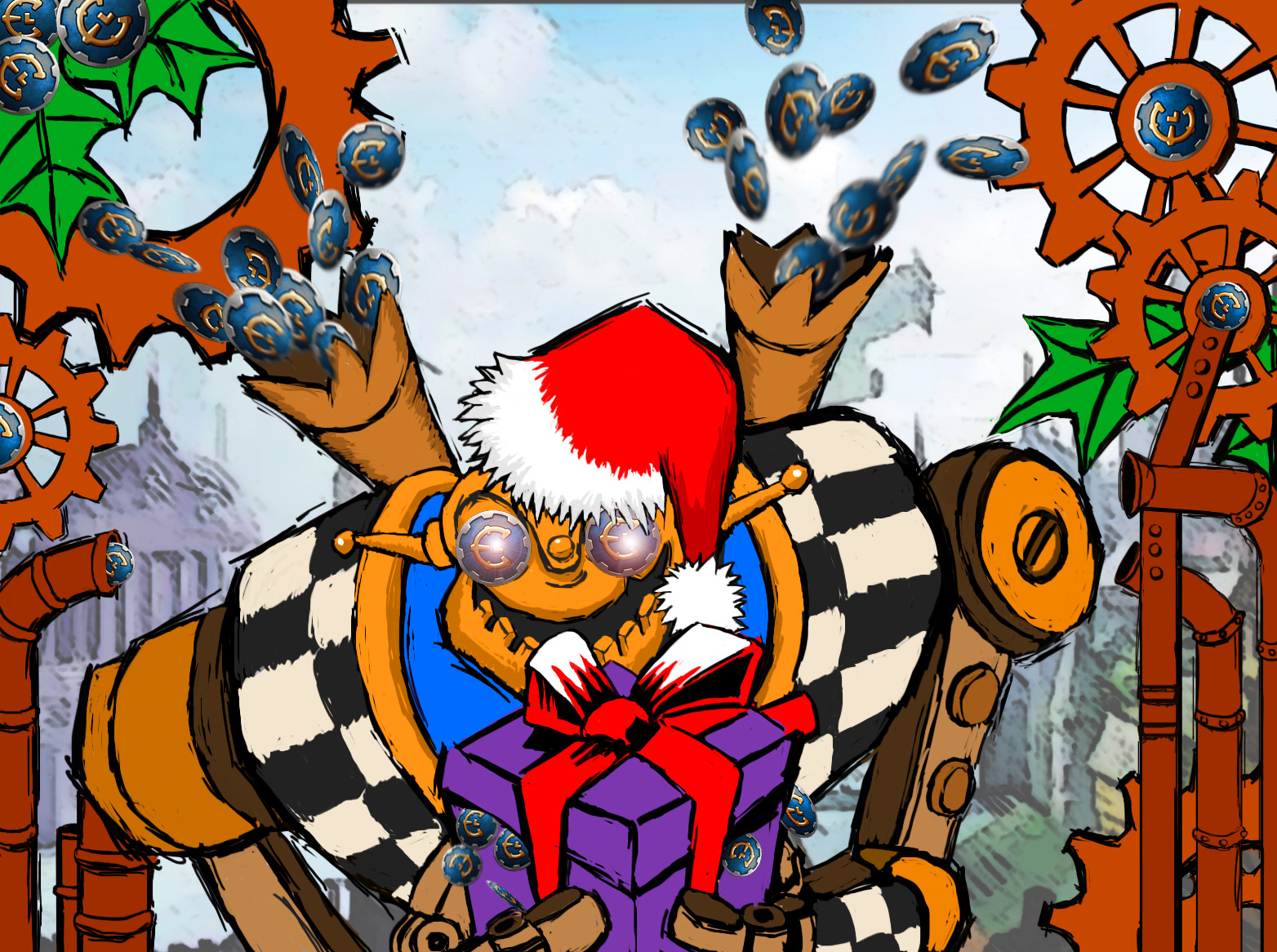 So, what can you get for 1500 Electrum? Well, here are a few examples:
A Marshpuggle, 20 pet food and 2 Pet Training kits
A Heartland Valiant Steambike, 10 Vehicle Parts and 2 Vehicle Toolkits
1500 Basic Materials (though, why would you do this?)
A Steam Fist, Reforging Kits, Materials, some mods and an Mk.3 Blueprint
A whoooole bunch of Chems
As you can see, we are convinced it's just straight up better than any other gift you could get this holiday. Aren't we amazing? And Collaborators get double!We hope to see you again for the Closed Beta's last hurrah, as we've got some awesome stuff planned. (More on that later, something about a 'Cranial Insulator' or something?)-

City of Steam Dev Team

Forum post!