Hello everyone!
It's been awhile since our last update, but I think we have something worth the wait.
If the picture doesn't say it all, I will. Today, we launched the Luckless Seven Steam store page. Most PC gamers will be familiar with Steam, the largest digital game distributor there is. If you aren't, well, that's what it is! For many players, myself included, it is the place to buy and download games. I hope it goes without saying that our launch on Steam is a day that everyone on the team has looked forward to for a long time.
Launching on Steam means reaching a much larger audience than we've met before, and we wanted to make a good impression on the community of players that will join us for the next stages of development. So, for the past couple of months, we've been devoted to creating and improving promotional materials: the trailer, captioned screenshots, game descriptions, and more. Of utmost importance was refining our existing demo.
When working on the demo, we continued to emphasize teaching Ekosi. It's at the core of Luckless Seven's gameplay, and a proper education in it is essential to us. To that end, we've created a branching path in the AI Ekosi Tutorial. For players that elect it, the tutorial now provides more information than ever. For experienced players and those who prefer to learn by doing, we've added an option to disable the tutorial entirely.
Of course, there are other changes. Taking screenshots and re-recording gameplay for the trailer inspired us to revisit our graphics and make improvements to Luckless Seven's visual world by recoloring objects, creating new ones, adjusting saturation, contrast, lighting, etc. Additionally, we've made changes to correct a few problems with pathfinding. Finally, a few permanent changes to the Ekosi interface have made it more intuitive than ever before.
You'll be able to find all of these changes and more by downloading the current version of the game (0.664) directly from Steam. We'll be hosting stable versions of the game on Steam, but newer versions will be downloadable at IndieDB as always.
If you have any thoughts to share about the current and new versions of the Luckless Seven demo, we encourage you to share them at our new Steam Forum. The Forum will provide a fantastic space to discuss your experiences with the game, any bugs you encounter, and your suggestions for the team.
We're super excited about the launch on Steam, and we couldn't have gotten this far without the generous support of our Kickstarter backers. Thank you! We look forward to continuing work on the game, and we'll see you on Steam!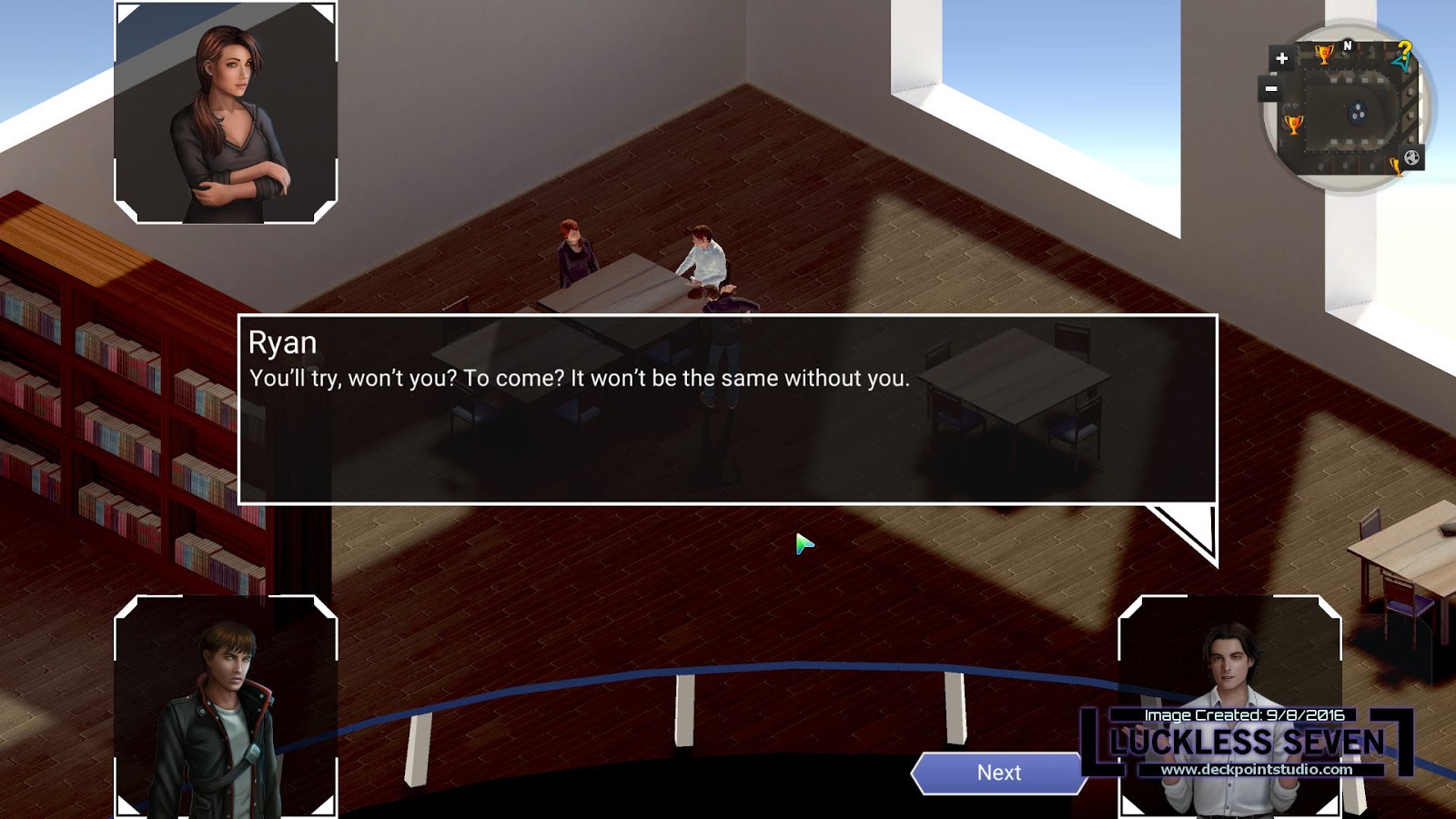 Until next time!